Carhartt Supports Metallica Scholars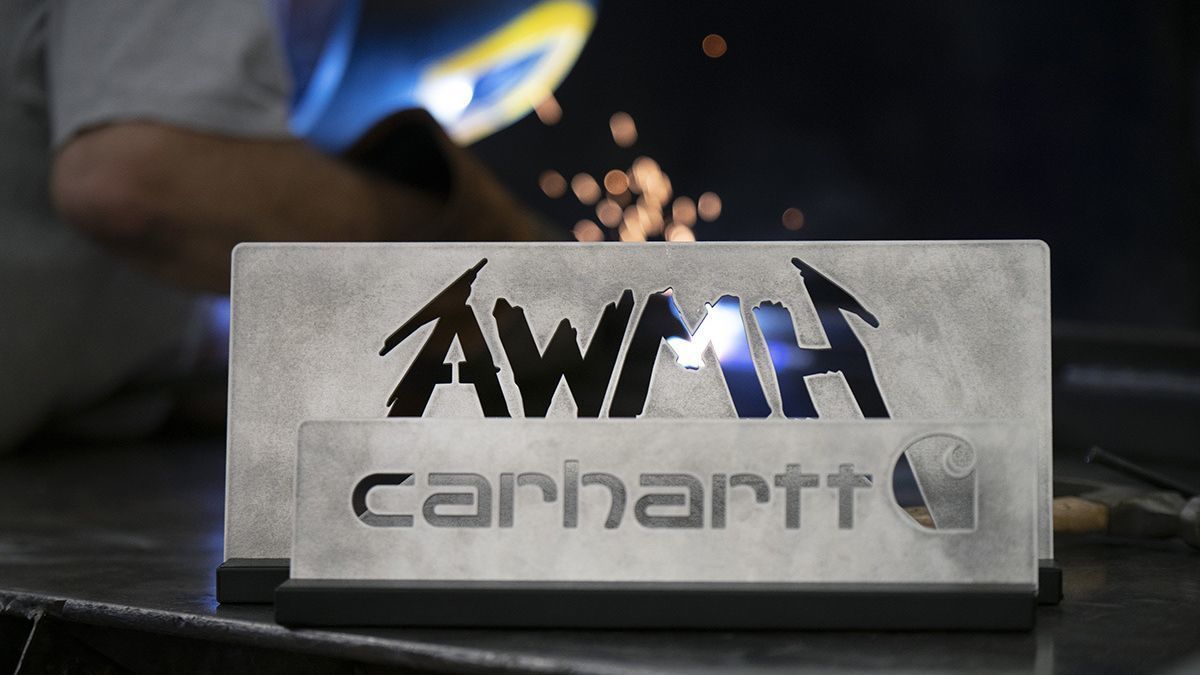 Carhartt believes labor should be honored every day, which is why the workwear brand is donating all online sales on Carhartt.com on Labor Day to our Metallica Scholars Initiative, providing future opportunities to people interested in filling essential workforce jobs.
Every Carhartt.com purchase made from 12:00 am ET through 11:59 pm ET on Monday, September 6, will benefit our Metallica Scholars, allowing YOU to help fund the future of work.
"Carhartt and All Within My Hands are bound by our shared passion for supporting workforce education. As two organizations dedicated to providing opportunity, we hope to expand the Metallica Scholars program to include even more schools this year and to get even more students trained for a career in the skilled trades."

Dr. Edward Frank, Executive Director at All Within My Hands Foundation
Recruiting Our Future Workforce
Leading up to this campaign, Carhartt turned idea into action, partnering with production and transportation company Upstaging to create a once-in-a-lifetime experience for some aspiring crew members.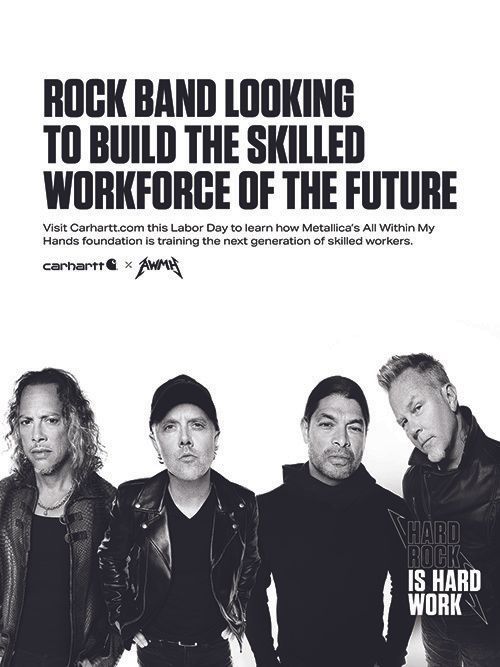 To achieve this experience, Carhartt took a page from Metallica's history when, over forty years ago, Lars placed a classified ad in a Los Angeles newspaper that brought him and James together. Following suit, we joined the workwear company in creating a want ad to raise funds and connect people to workforce education opportunities. The goal was to recruit a new generation to the skilled trades as the U.S. faces a labor shortage, especially in live events, connecting an eager workforce to gratifying jobs in the trades.
A few lucky job seekers who answered the ad attended the stage-building workshop hosted by our friends at Upstaging, who have worked with Metallica for decades and put on shows for some of the biggest names in the music and entertainment business.
Why Carhartt?
For the last 132 years and counting, Carhartt's existed to serve and protect the hardworking way of life and those who live it. Now as always, Carhartt and AWMH are thankful for everyone who's out there laboring 365 days a year, sun-up to supper, from can't see to can't see.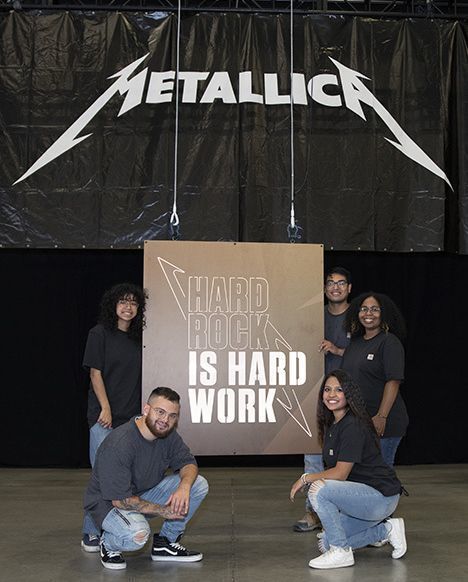 "To build the workforce of the future, we need to connect more people to the training and education that helps fill essential jobs. With our partnership, we're sending the message that whether you're in high school looking for a first step or out of work looking for a new start: come join the skilled trades. What better time to recruit job seekers into these exciting, high-demand opportunities than on Labor Day?"

Janet Ries, Vice President of Marketing at Carhartt
Check out photos from the workshop below, and don't forget to shop at Carhartt.com this Labor Day.
Special thanks to Upstaging for being such an essential part of this campaign and for their gracious hospitality!
Hard Rock Is Hard Work
Wolverine x Metallica Scholars
---
ABOUT CARHARTT
Established in 1889, Carhartt is a global premium workwear brand with a rich heritage of developing rugged products for workers on and off the job. Headquartered in Dearborn, Michigan, with more than 5,500 associates worldwide, Carhartt is family-owned and managed by the descendants of the company's founder, Hamilton Carhartt. For more information, visit www.carhartt.com.