Jason - Grand Rapids Community College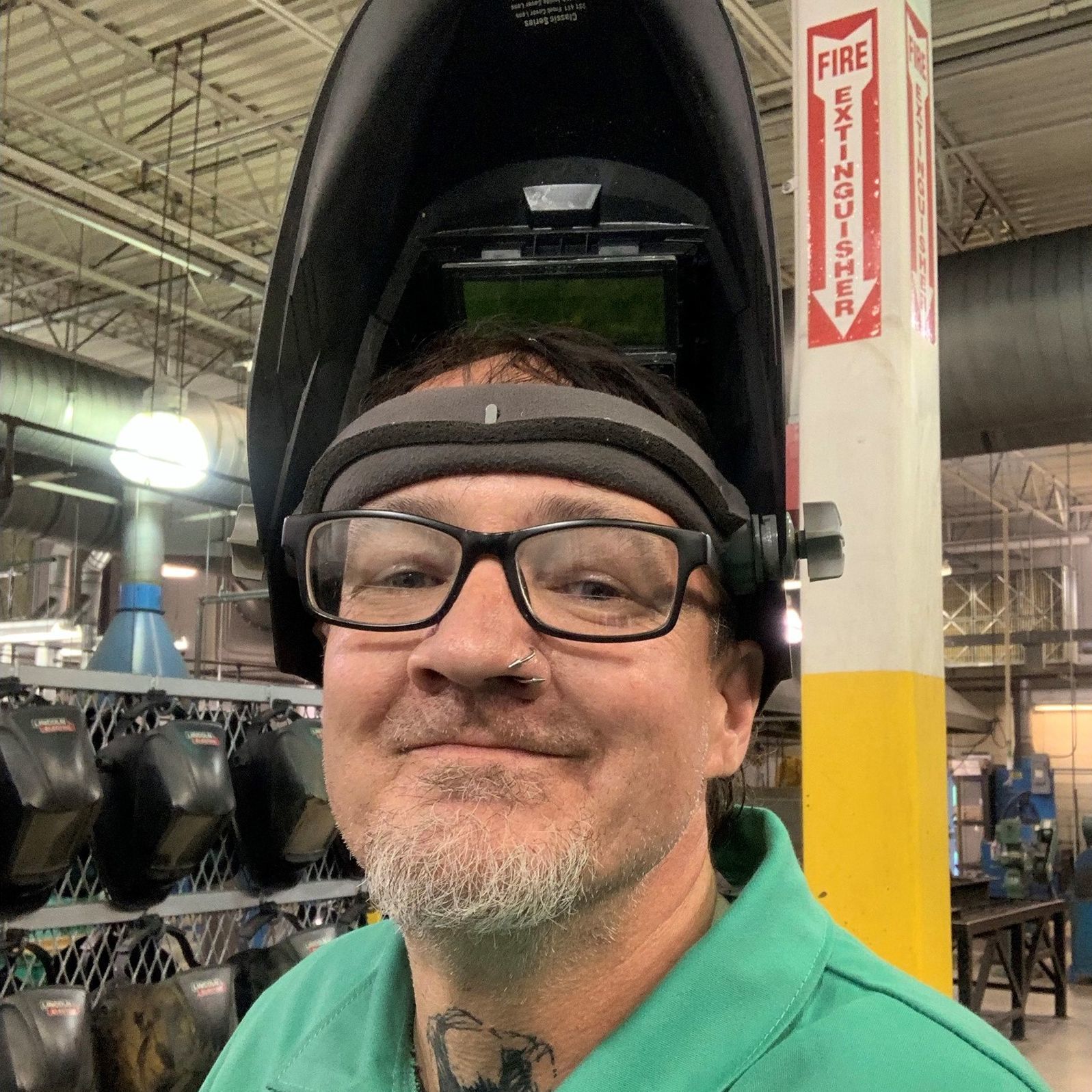 What we learn over whiskey...
Our extended Metallica Family at Blackened American Whiskey had a chance encounter with a Metallica fan whose buddy, it turns out, is a Metallica Scholar. That brief encounter led to us learn all about our first Metallica Scholar of the Month, Jason Church. We think his story is worth sharing, and it all started over whiskey...
Jason was the recipient of AWMH's Metallica Scholars grant funding at Grand Rapids Community College, encouraging him to continue his training and get his welding certification.
"Four years ago I had a massive heart attack and passed away for eight minutes and before that fateful day I was merely floundering through life. After recuperating physically from the heart attack I suffered from severe depression, until I got help through my local Community Health services where I was introduced to welding. This started my upward swing. Fast forward four and a half months where I discovered the Metallica welding scholarship program at Grand Rapids Community College."
When Matt was selected as a Metallica Scholar, he knew it was fate. "I've never been so excited, especially being a fan of the band for 33 years! I truly believe it's fate. Who ever would have thought that a band I started listening to all the way back in seventh grade – that my mother fought with me tooth and nail about listening to that damn 'devil music' – would provide me a second chance at life 33 years later at 47 years old??!!!
"I want to thank the guys and everyone involved who have had a hand in making this happen! It has truly changed my outlook in life and has given me hope for my future. This is an amazing opportunity that will not go to waste and is going to allow me to take a deep breath knowing that I now have a future with a skill trade that I can depend on. Again, thanks to the guys, and everyone involved in this amazing program and may it continue and provide so many others with an opportunity to kick some Metallica ass."