Months of Giving Merch
JUNE 1, 2022 UPDATE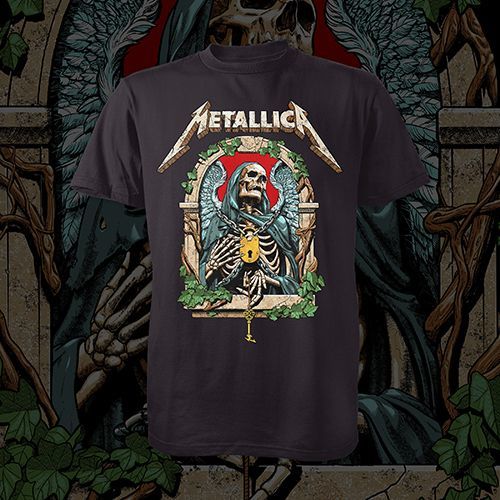 Due to popular demand, the Met Store's official Month of Giving T-Shirt designed by Andrew Cremeans will be a permanent fixture! Proceeds from the sale of this shirt will continue to benefit AWMH.
APRIL 4, 2022
Starting today through May 31, the Metallica Store will feature exclusive merchandise for sale, along with some of your favorites, and donate all proceeds to WCK. We're kicking off with the official Month of Giving T-Shirt, available for pre-order now.
Our friend, artist Andrew Cremeans, the artist behind the Met Store exclusive 40th Anniversary poster, has stepped up once again and created a one-of-a-kind piece just for this campaign.
May 31 concludes the Met Store's rotating selection of merch benefitting Months of Giving, but as always, proceeds from the complete AWMH Collection directly support the Foundation and our work.