In February of 2017, we announced the formation of All Within My Hands. The Foundation aims to assist and enrich the lives of members of the communities who have supported the band for years, as well as encourage participation from fans and friends. All funds raised will be donated to a cross-section of national and local charities... every penny from your donations will go directly to our charity partners.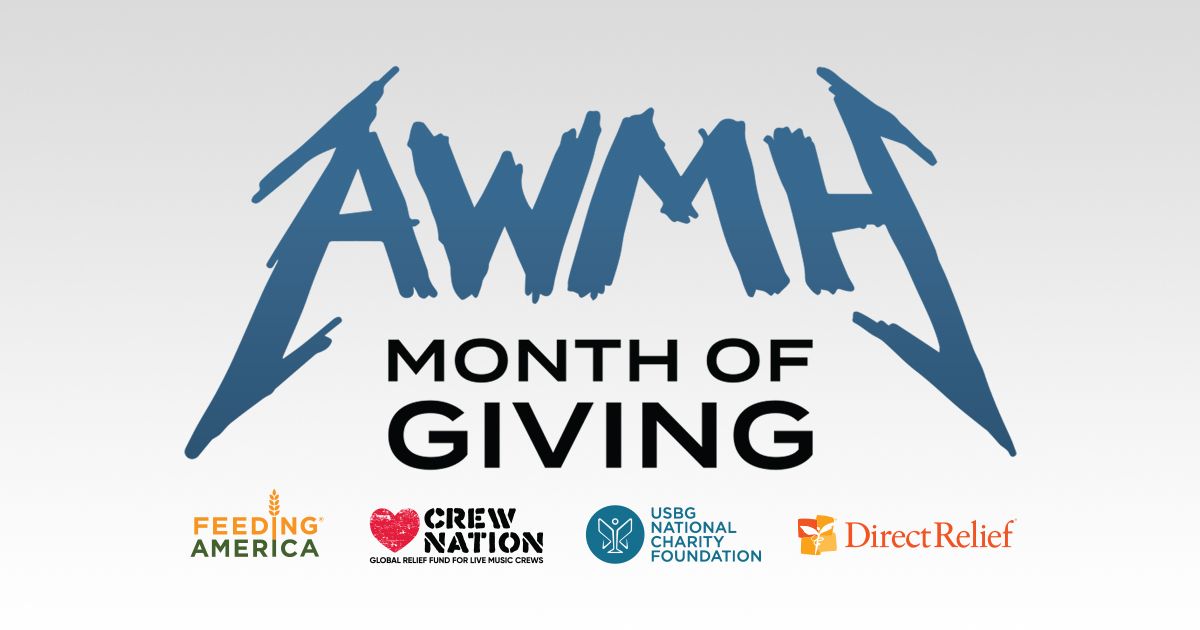 Inspired by the launch of #GivingTuesdayNow, a global day of unity taking place on May 5th as a response to the unprecedented need caused by COVID-19, we decided to make the entire month of May our #MonthOfGiving.
Each week we will spotlight a different organization we are supporting through our grants for COVID-19 relief, and share with you what these organizations do, show you how you can chip in, and Metallica will donate proceeds from select merchandise to each organization.
Learn About Week Four: Direct Relief >
The Michigan Department of Education has selected our scholar Krista of Grand Rapids Community College as the recipient of the Michigan 2020 Breaking Traditions Merit Award for 2020.
Read More >

In the wake of the spread of the Coronavirus, the most vulnerable people in our communities need help now more than ever. All Within My Hands is reaching out with four grants totaling $350,000 to organizations dedicated to assisting those hit hard by the worldwide COVID-19 pandemic.
Read More >

The free, weekly concert streaming series features complete concerts from the Metallica archives and hosts concurrent fundraisers benefiting All Within My Hands and our work to provide COVID-19 relief.
Read More >
At every stop on the WorldWired Tour throughout North American and Europe, either All Within My Hands or Metallica have donated $10,000 to a local food bank within each community the band visits. In November 2018, AWMH held its inaugural benefit: The Helping Hands Concert & Auction. Metallica headlined with a rare acoustic performance.
Read More

In conjunction with CrowdRise, Metallica provided experiences for lucky winners on every stop of the 2017 North American WorldWired Stadium Tour as well as the 2018/2019 North American WorldWired Arena Tour.
Read More