The Fight Against Hunger
Supporting local food banks while on tour is something Metallica has been doing quietly for years. The creation of the Foundation allowed the band to take this kind of giving to the next level.
Giving Back Locally... Around The World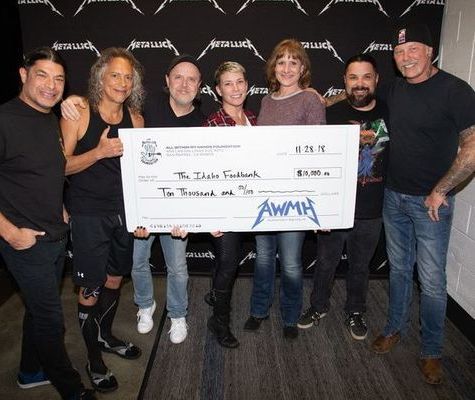 Together with AWMH, the band officially began the #MetallicaGivesBack campaign, donating a portion of every ticket sold throughout the WorldWired Tour to a local food bank. Along with the Metallica Family, the band and the Foundation are able to make a difference for those suffering from hunger within the communities visited by the tour.
List Of Recipient Food Banks >>
Uniting With Fans In A Day Of Service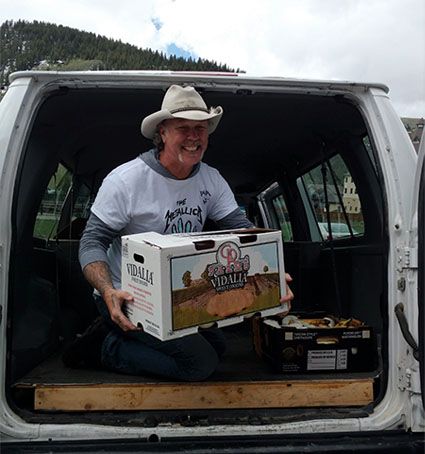 We have been expanding our support of food banks across the country by establishing an annual Day of Service encouraging fans to volunteer at their local food banks.
In 2018 more than 1,000 fans descended upon 20 food banks in the Feeding America Network, and one year later, we doubled our impact when 3,000 Metallica fans volunteered across 51 food banks in a single day in 2019!
Recap Of Day Of Service Events >>  
Providing Support Remotely During COVID-19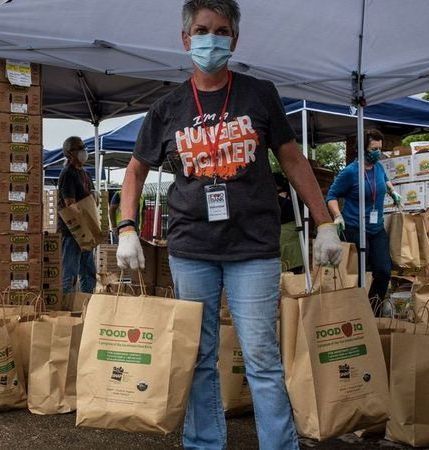 By encouraging fans to donate through the #MetallicaMondays 23-week long, free concert streaming series on YouTube during the COVID-19 crisis and working directly with Feeding America National Organization to distribute funds, we were able to help supply an incremental 324M pounds (260 meals). By banding together we are helping to address the more than 40% increase in people seeking assistance due to food insecurities.