Simon - Lars Ulrich's Helping Hands Drum Pack, Signed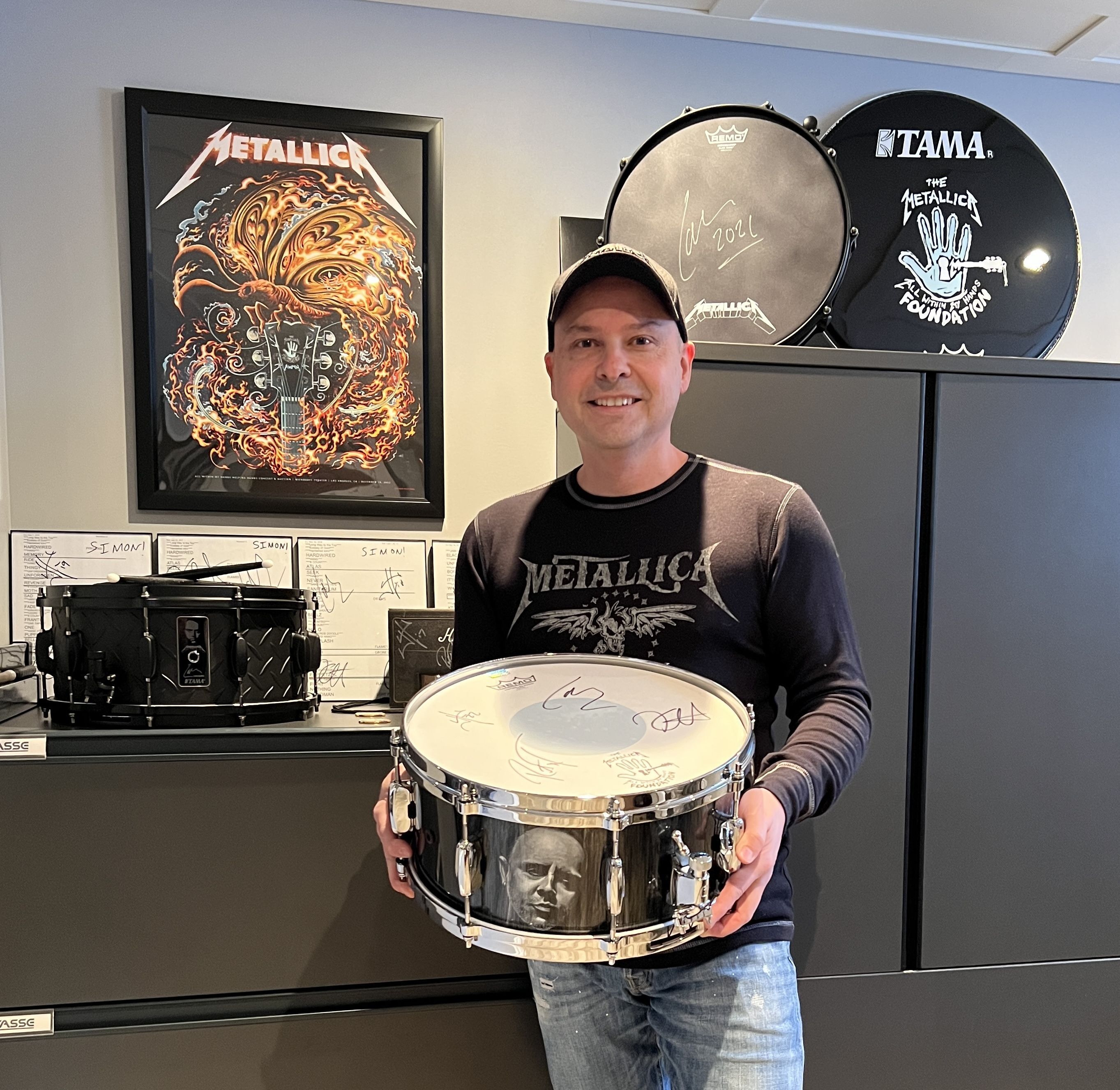 December 2022
Simon scored at our third Helping Hands Concert & Auction, more than once! He was the winning bidder of Lars Ulrich's Helping Hands Drum Pack, Signed.
Thanks to our long-time friends and supporters at TAMA, Zildjian, Remo, and AHEAD, along with legendary rock ën' roll artist John Douglas, Simon is the owner of a beautifully customized drum bundle to commemorate Helping Hands 2022!
Our Helping Hands Concert and Auction raised over $360,000. Funds raised help us continue to enhance our programs in workforce education, the fight against hunger, and other critical local services.