Simon- Robert Trujillo's Helping Hands Bass, Signed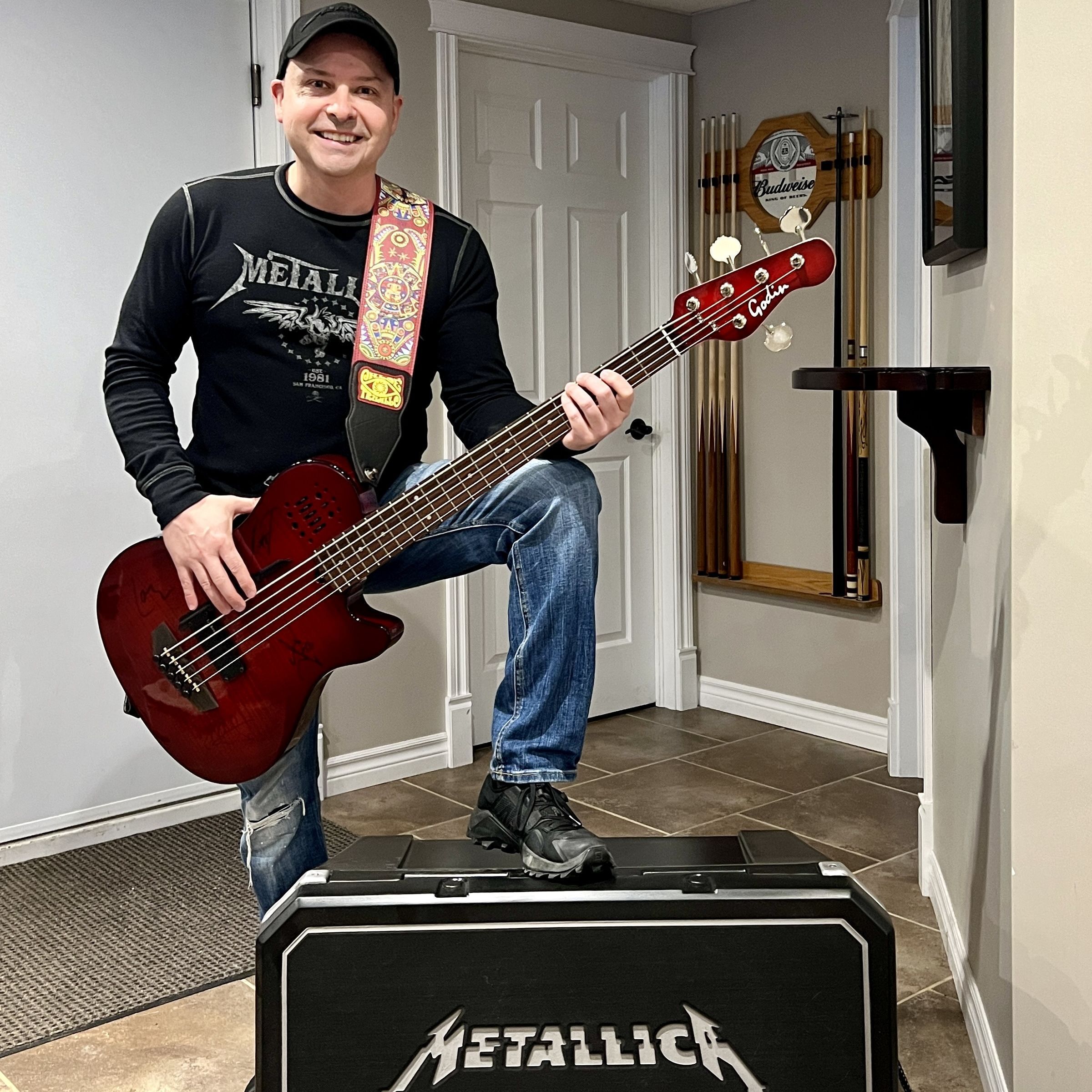 December 2022
"I'm really proud to support AWMH!" was the note that came with this image. We're proud to have Simon's passion for Metallica memorabilia because it translates to support for communities in need!  
Seen here with Robert Trujillo's Helping Hands Bass, signed by all four members of Metallica (James Hetfield, Lars Ulrich, Kirk Hammett, and Robert Trujillo), Simon just might have enough instruments to start his own band! This is the third time Godin Guitars has created a one-of-a-kind masterpiece, especially for Robert Trujillo to play during an AWMH Helping Hands concert!
Our Helping Hands Concert and Auction raised over $360,000. Funds raised help us continue to enhance our programs in workforce education, the fight against hunger, and other critical local services.