AWMH Donates $100,000 in the Wake of Fiona & Ian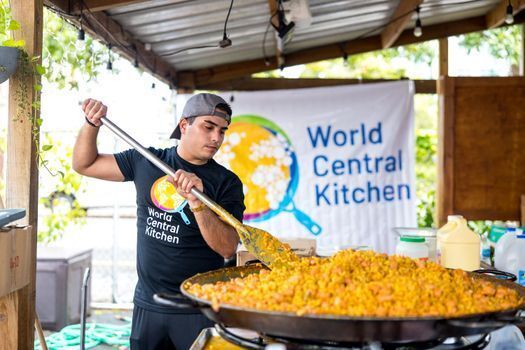 Hurricane Fiona, a storm that left a 2,000-mile path of destruction, took a heavy toll on Puerto Rico, the Dominican Republic, the Turks & Caicos Islands, Bermuda, and Nova Scotia in September. Puerto Rico took the brunt of the damage; the storm dumped more than two feet of rain on the island, shutting down all of the already fragile power grid, and causing catastrophic flooding and landslides.
Our partners on the front lines of a natural disaster like Fiona include World Central Kitchen (WCK) and Direct Relief. Both organizations were in place early to feed people and provide critical support, respectively.
WCK began preparing sandwiches the night before the storm made landfall on September 18 and set up a Field Kitchen as soon as it passed. Alongside restaurant and food truck partners, the WCK team quickly scaled up to cook 40,000 meals each day, reaching communities across the territory.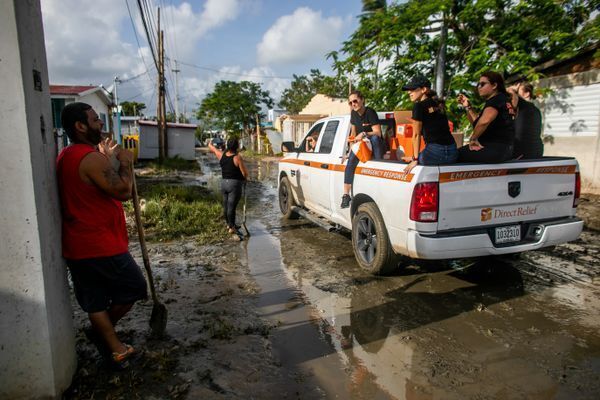 Direct Relief worked to provide critical relief, including backup generators, medicines, and hygiene products. More than 100,000 customers in Puerto Rico still waiting for power to be restored two weeks after Hurricane Fiona dumped historic amounts of rain and knocked out power across the island.
Following Fiona, we watched as Hurricane Ian made a slow path of destruction in Florida. Thankfully, our partners were already in place to support the local communities. With twelve pre-positioned caches of medical aid staged in Florida, Direct Relief has hurricane preparedness packs to be accessed by local health facilities. The caches contain essential medications like antibiotics, wound care, chronic disease medications like insulin and diabetes management supplies, medicines for high blood pressure, asthma medications, and more. 
Meanwhile, WCK's Relief Team arrived in western Florida several days ahead of the storm to be ready to distribute meals as soon as possible. They set up a Relief Kitchen in Tampa, where they prepared 3,000 sandwiches. Ultimately, the storm shifted south, making landfall near Fort Myers Beach. WCK's partnerships with local restaurants made them ready to activate and scale quickly. Within the first week, 200,000 meals were served.

This kind of swift action and respect for the community after such horrific natural disasters inspires us to step up and help. AWMH is granting $100K to go to relief efforts by World Central Kitchen and Direct Relief in Puerto Rico and Florida.