AWMH Grants $50,000 to Direct Relief Following Severe Weather in California
JANUARY 26, 2023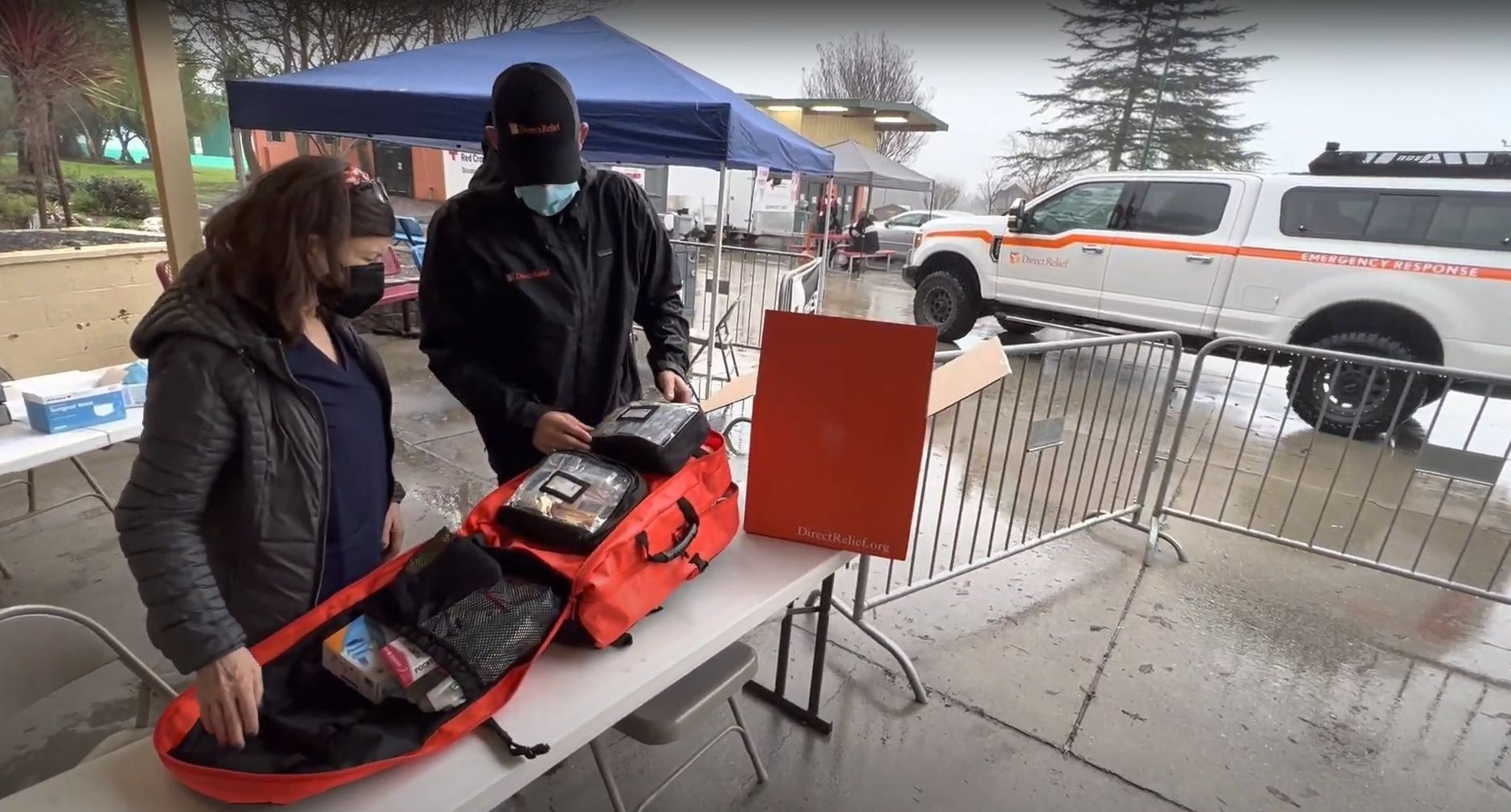 Since late December, there have been nine atmospheric rivers causing power outages, flooding, levee breaks, washouts, and landslides, with at least 20 deaths in our home state of California. For Direct Relief, All Within My Hands' long-time partner in community assistance during times of disaster, this one hits close to home as the organization has been Santa Barbara-based for nearly 75 years. When they reached out for our support, we jumped in with a donation of $50,000 towards their efforts.
The AWMH donation supports Direct Relief's ongoing emergency response – at the time of need and beyond – for those displaced and first responders alike. The Direct Relief aid includes emergency shelter beds, personal protective equipment, more than 700 personal care packs with hygiene items such as soap and shampoo, and portable solar chargers for small electronics during the power outages earlier this month. 
Direct Relief has been operating at a high activity level since storms began moving through the state in December. Since January 1, 80 shipments of medical aid worth over $500,000 have been sent to 66 health centers, free and charitable clinics, and other organizations in 43 cities across California.
Additionally, as of January 25, Direct Relief has established a Search and Rescue Fund, starting with $100,000 from its general operating expenses. With approximately 7,500 certified SAR personnel serving in California as unpaid volunteers, purchasing their own equipment and gear, this fund will allow Direct Relief to supply the gear and equipment required to help these volunteers save lives.
Learn more about Direct Relief's disaster response and its newly established Search and Rescue Fund.