Generosity Unbound At S&M²
OCTOBER 4, 2019
The celebration of the 20th anniversary of the original creative collaboration between Metallica and the San Francisco Symphony not only opened the brand-new Chase Center in San Francisco, but offered AWMH the opportunity to make new friends and raise more funds! The two live performances brought in more than $265,000 thanks to individuals and groups who believe in our mission: Creating sustainable communities by supporting workforce education, the fight against hunger, and other critical local services.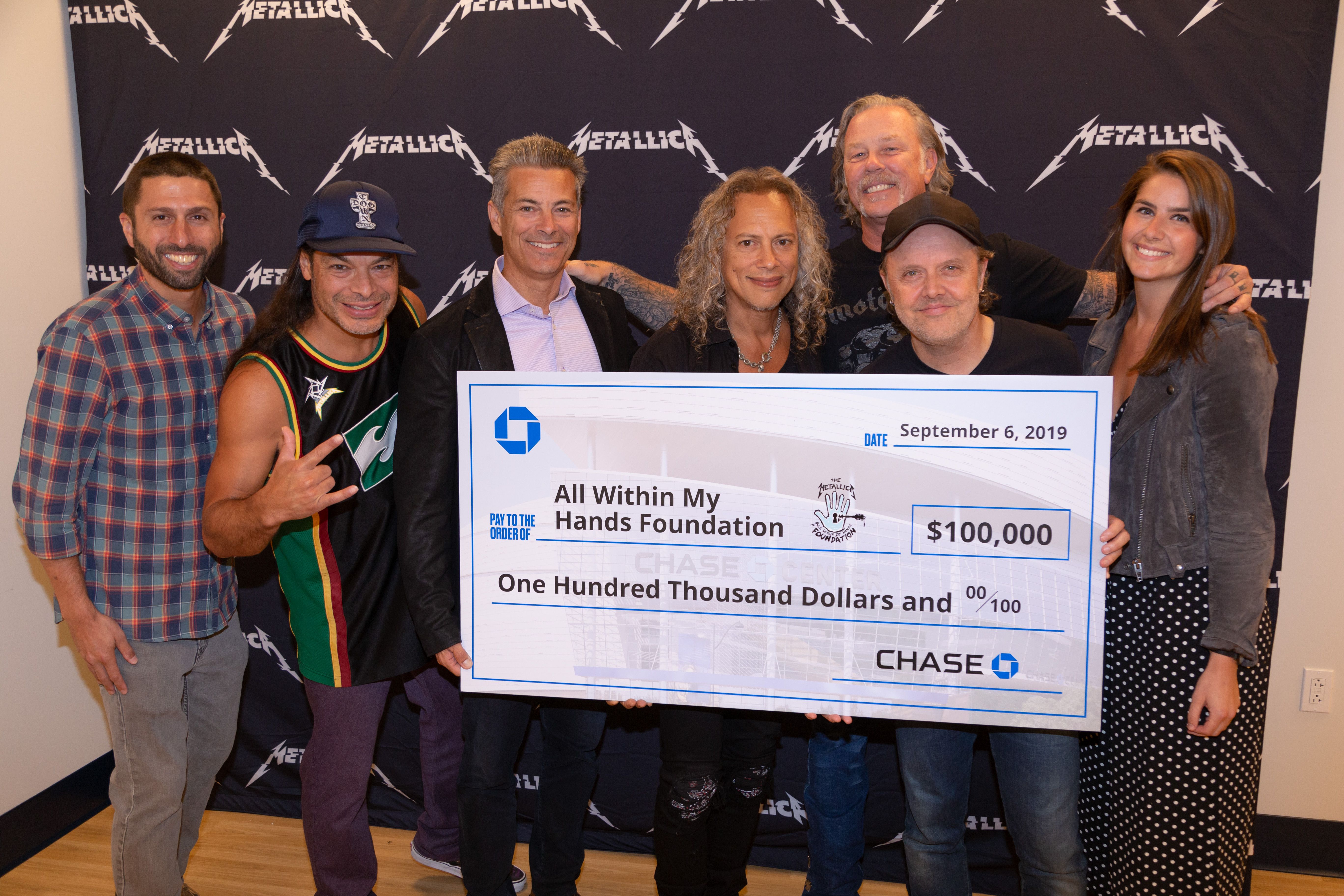 We received overwhelming and unexpected support throughout the weekend and we want to give a quick shout out to two of our donors here. Kicking off the giving was a generous donation from Chase, 100% of which goes directly into our work supporting people and communities in need.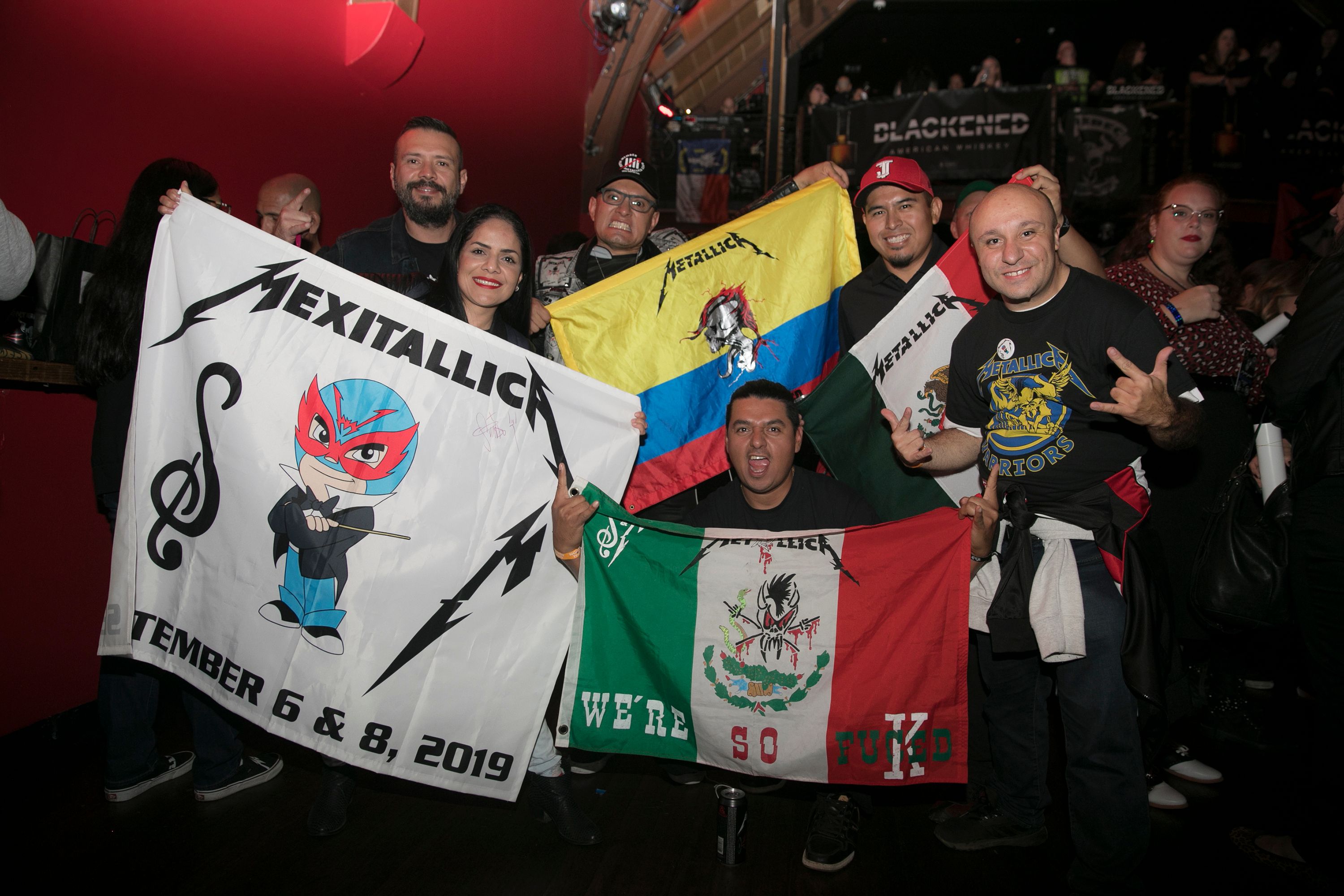 The night off in between the two concerts served as the perfect occasion for Metallica fans from all around the world to get together. What we never could have imagined, however, is that they would do so in the name of AWMH. Conceived and created by the fans themselves, "The Night Between" was the unofficial Fifth Member party that included a rotating cast of musicians honoring Metallica's music and a raucous Q&A with Cliff Burton's dad, Ray, and childhood friend Mike Bordin of Faith No More. When all was said and done, this fantastic excuse to get together with friends new and old raised a remarkable $12,500 for the Foundation! That evening proved in every way to be an example of how the Metallica Family bands together in the name of a good cause and we are so appreciative of each and every one of you.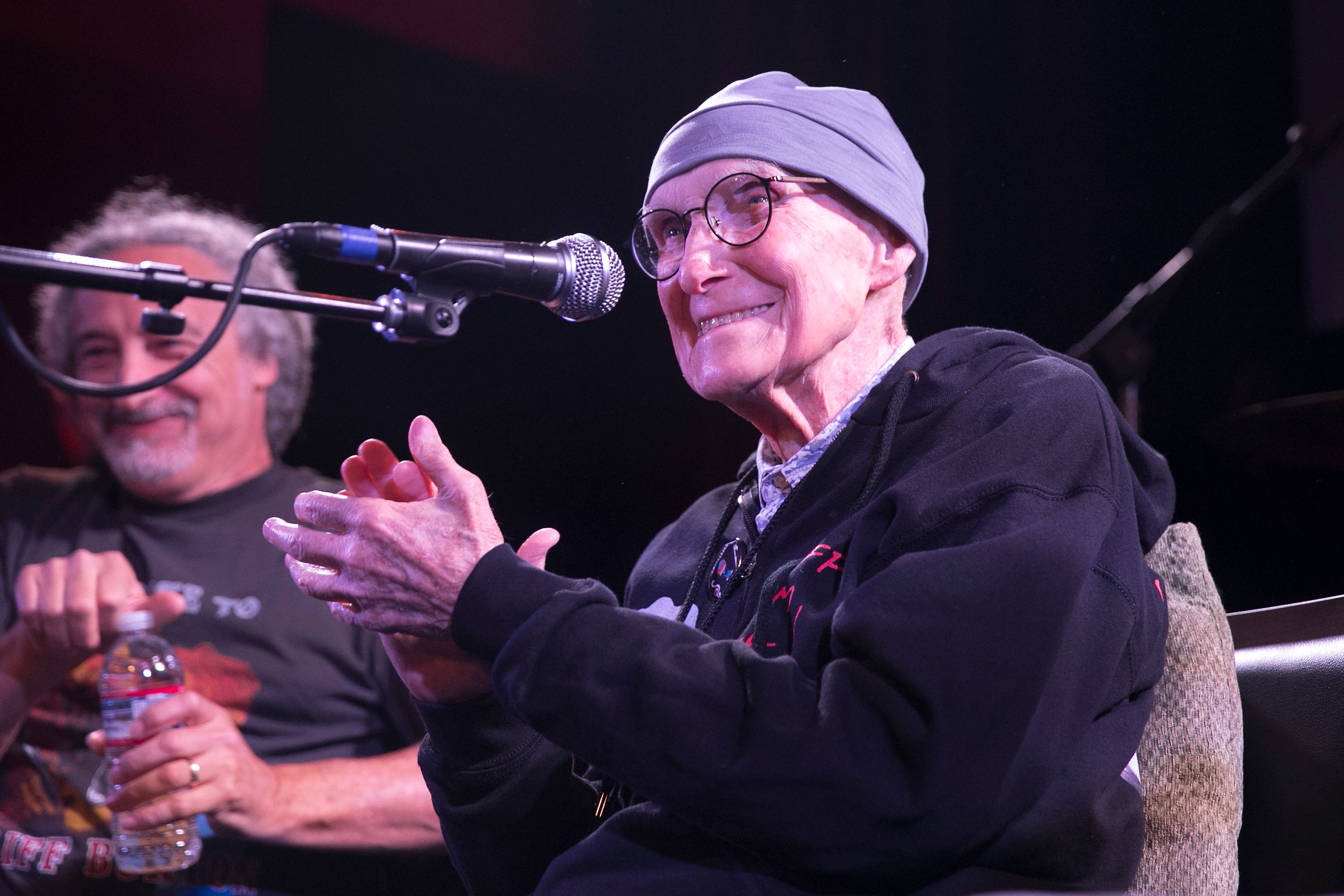 Donations like the ones we received during the S&M² festivities are used to support communities where Metallica plays. The San Francisco recipient was Hamilton Families, the city's first shelter and leading service provider to homeless families featuring an array of highly effective programs at sites in both San Francisco and Oakland. With a particular focus on children's services, Hamilton Families provides therapeutic support and enrichment activities to strengthen children's resiliency, promote academic success, and enhance the parent-child bond.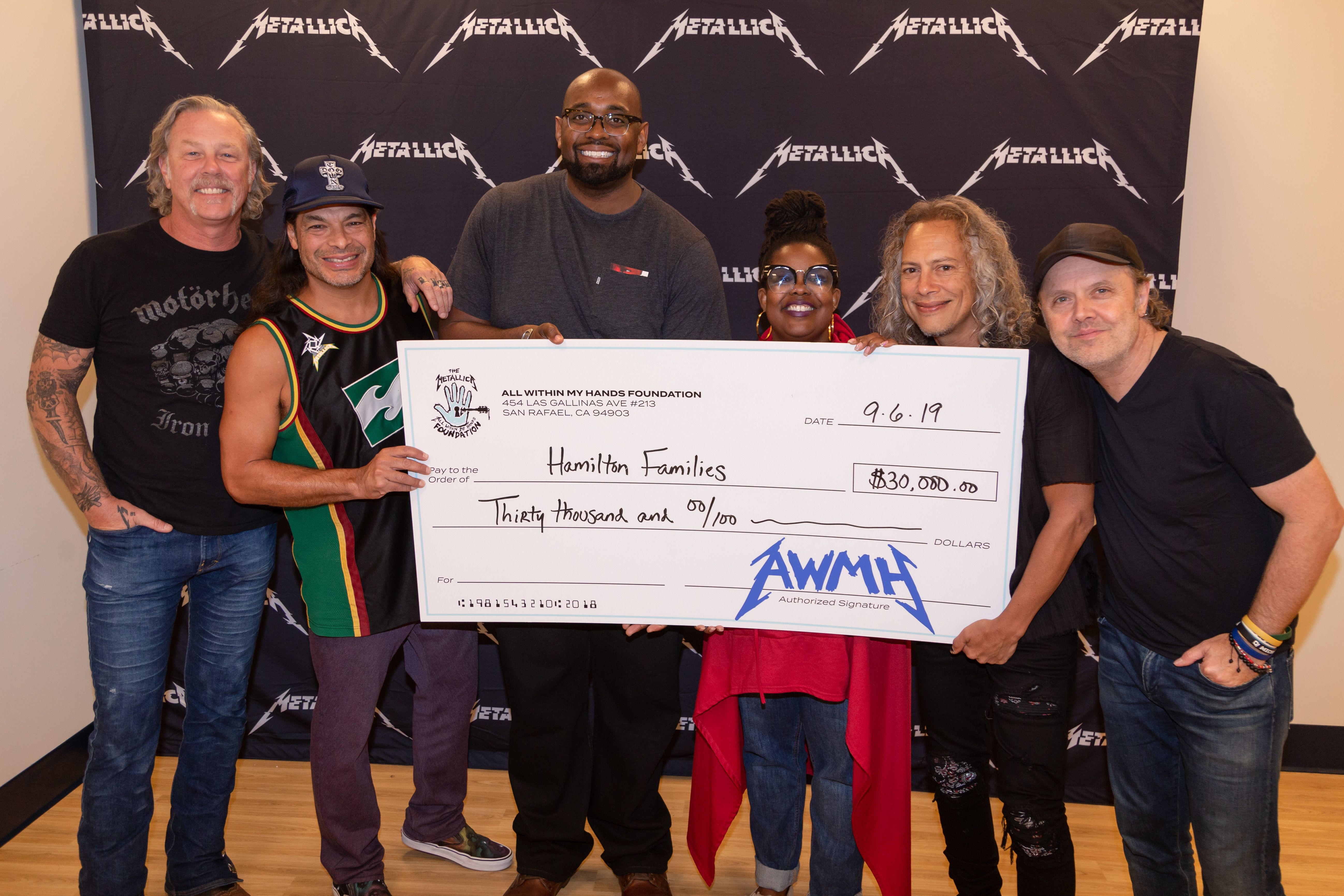 Whether you were unable to make it out to San Francisco for the shows or you simply want to relive the experience, you're in luck! S&M² hits theaters for a worldwide cinematic event on October 9th. Visit metallica.film to find a theater near you and purchase tickets.