Giving Tuesday: Fans and Friends Make it Happen!
DECEMBER 13, 2019
When we set out to participate in the global day of giving known as #GivingTuesday we never expected such out-pouring of support. From the artist known as WolfSkullJack who created a custom illustration for a limited edition poster and t-shirt, to the fans who participated in our Facebook Fundraiser, to the folks who bid on the auctions, and to those who simply made a donation. We are so thankful to everyone for jumping in! Together we were able to raise over $67,000.00. As always 100% of the funds raised go directly to the organizations the Foundation supports.

Michelle, aka the artist WolfSkullJack sites the inspiration for her Giving Tuesday offering comes from Metallica's music. She started, appropriately, with "All Within My Hands," which became a multi-limbed creature with a ton of hands. The concept is of a tortured soul lost in the wilderness whilst he cares for a fallen crow. The tattoos on his arms represent "Of Wolf and Man," "Call of Ktulu," and "Moth Into Flame," all well-known Metallica songs.
We know it is a tough road to make art and survive and we are so appreciative of those dedicated to their craft. When she's not creating art, she's giving back as a volunteer at a wolf rescue organization called Wolf Watch UK. Her love for animals and deep connection with wolves is evident in her work!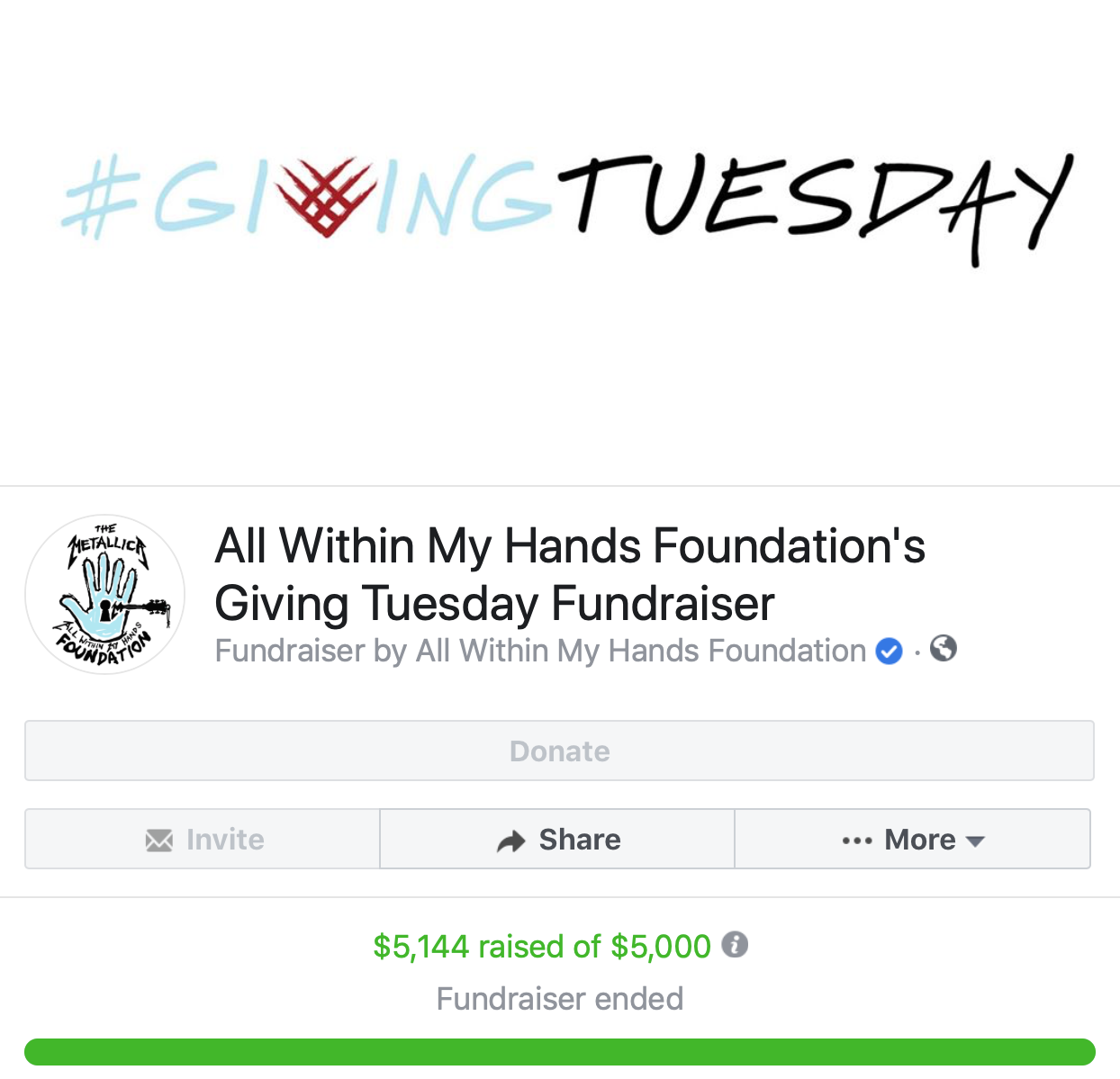 It was possible for us to exceed our fundraising goal on Facebook because of each and every individual donor. THANK YOU! When the fans work together we are unstoppable. Our philanthropic efforts will continue beyond Giving Tuesday, and to give you an idea of how we are able to make the most of each donation we look to our charitable partners from Feeding America where every $1 you give can help provide at least 10 meals to families in need through the Feeding America network of food banks. That is huge.