David A. - College of Lake County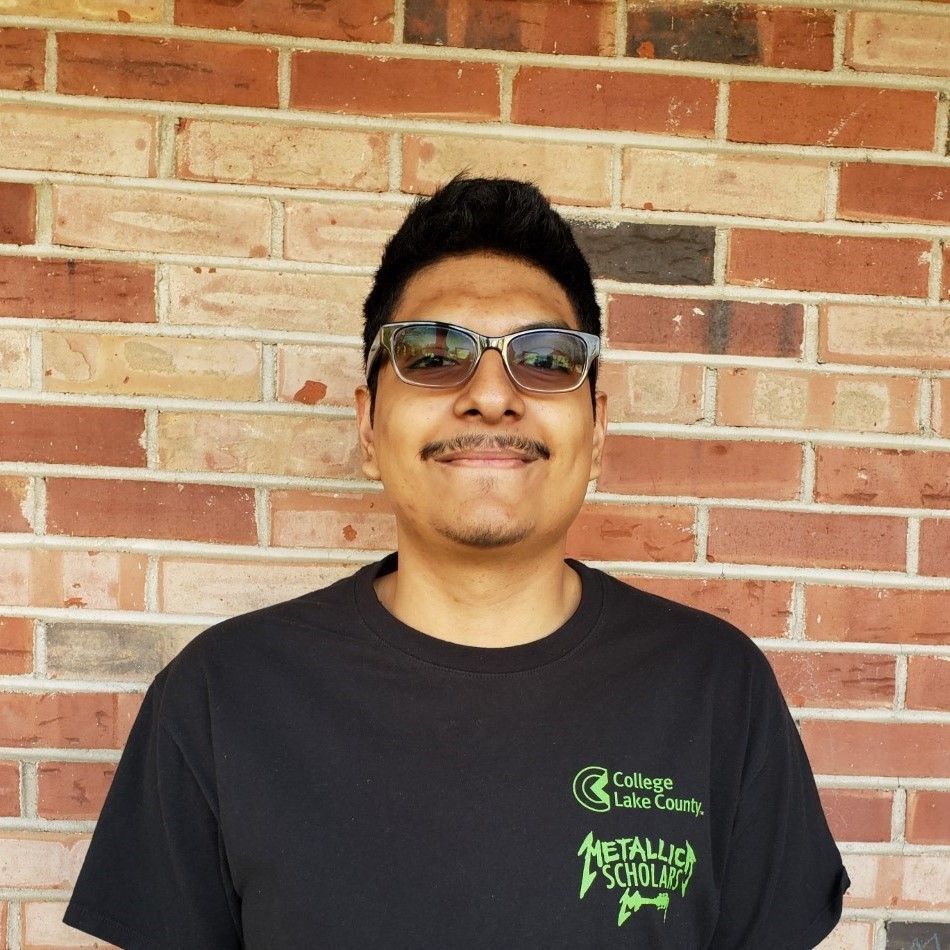 "Hi Metallica Scholars Award donors, my name is David Arizmendi. Firstly, I want to thank you from the bottom of my heart for your generosity and kindness. This scholarship was very helpful to me last semester in the way that it relieved my stress and made me less worried about paying my tuition fees. With the scholarship money, I bought a starter tool set that is required for my automotive classes, and with the rest I paid for my classes. I would have struggled so much to buy my starter tool set had it not been for your generosity. That tool set has helped me out so much not only for school but for home as well. I've fixed my car and done my oil changes with the tool set. It was a really good investment because these tools will last a lifetime, and, since I'm majoring in Automotive Technology that will be really helpful. So, thank you once again for your help and generosity, your kindness has brought nothing but happiness and relief to my life.
Now that I got to thank you, let me tell you a little about myself. I am 18 years old and in my second semester of college. I have 3 siblings, all which are younger than me. I look after them, especially when we are home alone. I like to draw, play video games, and hang out with my friends and family. I like to skateboard, although I'm not the best at it. I like to work, and I'm a calm person. I like to do my best at anything I do. I like to help others, especially my family. I like cars and what I like most about them is the performance aspect of them. I'm majoring in Automotive Technology and I'm planning to become a professional mechanic that can work any problem. My goal is to become a car designer, and to design my own supercar. I'm a very ambitious and motivated person when I set my mind on goal. My ambitions come from a somewhat rough childhood, to where I was taught at a young age to always work hard for what I want, and that I must be kind, respectful, and responsible. My greatest ambition, my greatest dream out of everything, and the one thing I want the most is to take my mom out of poverty. I want to give my hard-working mom the life she deserves for everything she has been through to raise me and my brothers. In the future, when I've accomplished my dreams and have money, I plan on giving back to my community and other young inspiring automotive majors accomplish their goals with my own scholarship.
Once again, I want to thank you for your help and generosity. I couldn't have made it this far without your help. Thank you, Metallica. One more thing I'd like to add is that I don't really listen to metal, although I've known about your band for a while, and I've heard your music before in some movies. There is one song you have made that I like a lot. It's called "For Whom The Bell Tolls." I heard it in a movie I watched when I was younger, and didn't know who made the song at the time, but I liked it. So now, I know my scholarship donors are the ones who made that song and I think that's very cool. I hope maybe one day I can meet you in person and thank you personally for all your help."  -David, Automotive Technology, College of Lake County