Kiara - Grand Rapids Community College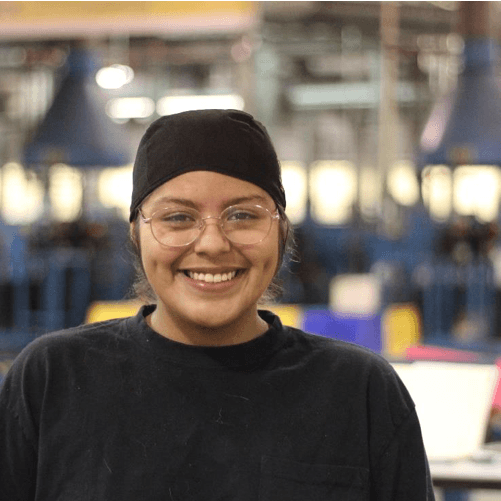 Welding, a family affair...
After spending a year and a half on a traditional college path Kiara found GRCC's Job Training Welding program and was hooked. Kiara comes from a family of welders; her dad and her uncle are welders, and she loved seeing all the things they could make with their skills. Once her interest was piqued there was no turning back.
"I got online and enrolled without even visiting (GRCC) M-TEC campus. I couldn't wait to start!"

For Kiara, being able to enter the Welding Job Training offered through the Metallica Scholars Initiative helped set her up for success in the workplace while receiving guidance from her professor along the way. 

"The hands-on environment is what really works for me. I love that we are learning so many different types of welding and the small class size too. I like being a woman in welding. It surprises people, I think, but I love it!"