Layton - North Idaho College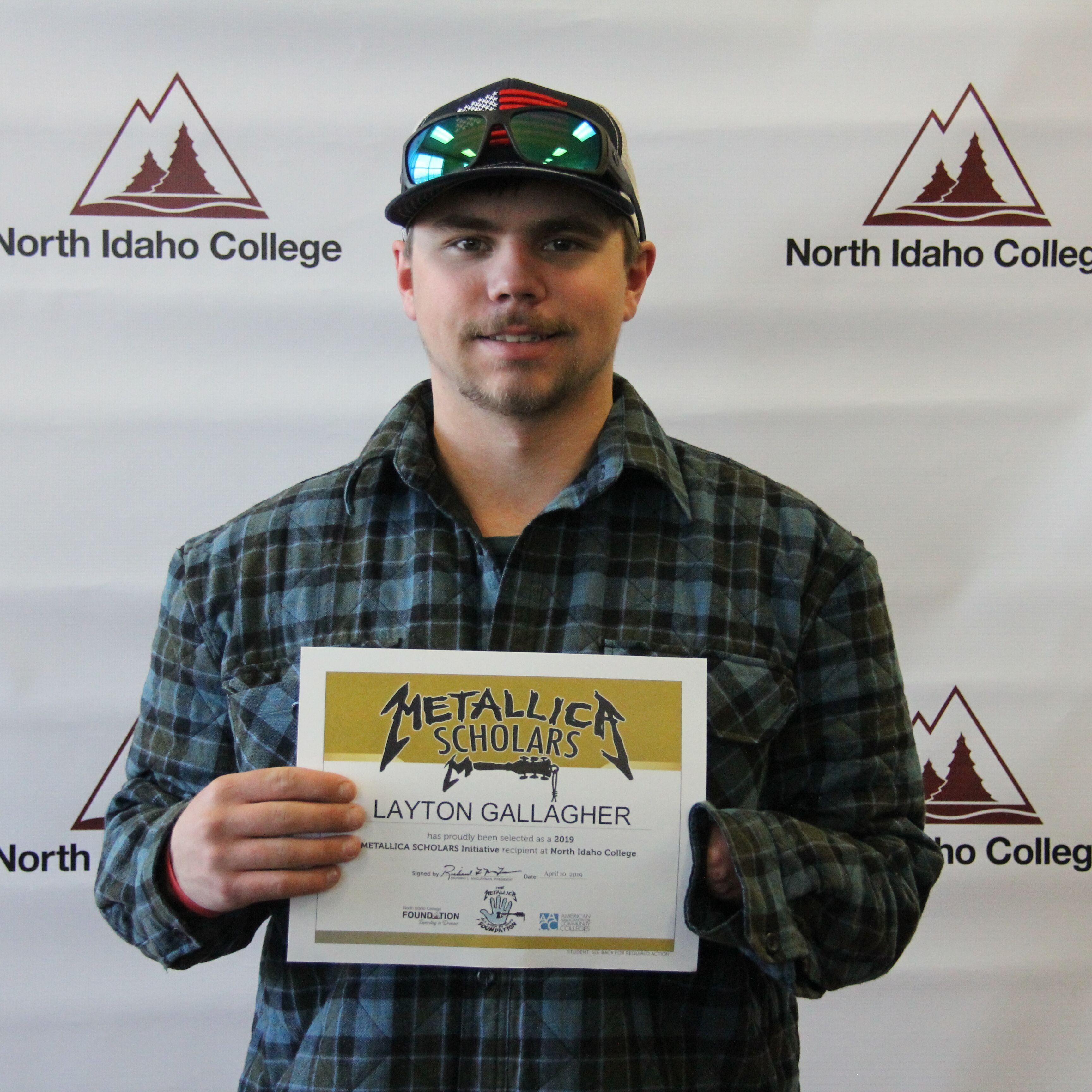 Life is full of decisions, but Metallica Scholar Layton G. had to start making hard ones earlier than most. Born without a left hand, he decided very quickly that this difference wasn't going to define him, and that others weren't going to determine his limitations for him. Layton faced bullies and harassment along the way, but it only drove him to succeed.  "When I started playing baseball and football, I was told by many that there was 'no way you can do that.' That only motivated me more," Layton said. "I ended up playing varsity football for four years, improving as a tailback each year."
In his senior year, he had a great run, literally: He ran for 431 yards, six touchdowns and 379 return yards. Sports Illustrated ran a story on Layton in 2017. 
His hopes of playing in college ended when his ankle was seriously injured in a late-season game while recovering a fumble. He said of his time during recovery, "My thoughts were back on mining, logging, and the jobs in my area."
Then Layton learned about the Millwright program at North Idaho College. More training would lead to more options and higher-paying jobs. In the fall of 2018, he began making the 50-mile drive each day to the Parker Technical Education Center to take classes, where he is now among the top performers in his class. Layton said he looks forward to completing the program this summer and getting to work. 
"The Metallica Scholars grant came at a great time; it replaced the money I'd just spent on tools and will make finishing up much easier." 
Layton is already hard at work at the North Idaho College Parker Technical Education Center.