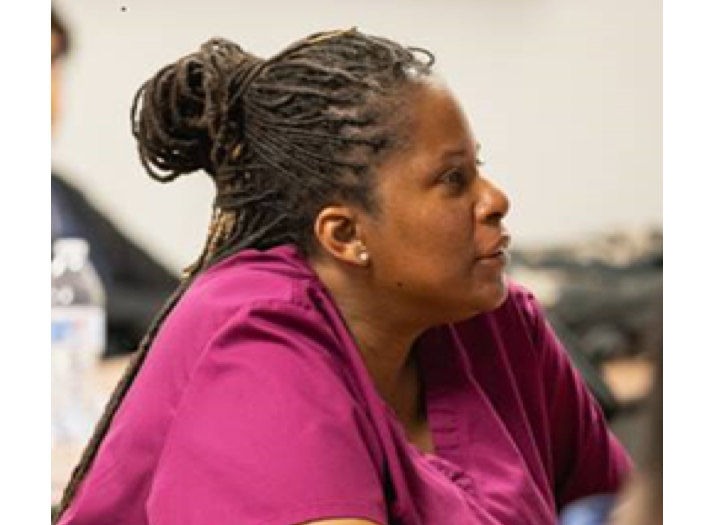 "Metallica - I am truly grateful for your generosity and hope one day I will be able to give back to others just as you have done for me."  
We're spotlighting the success of single mom, Orviece. She entered the Dental Assistant program at CPCC earlier in the year but all her work nearly came to a screeching halt when she ran out of financial aid. Program completion was becoming increasingly difficult as she has the added challenge of being a single mother to an autistic child. The lack of finances, combined with the day to day challenges of a child on the spectrum, and then trying to fit in class time... It was hard enough to keep up with a part time job, let alone actually get ahead. 
When her financial aid ran out and she was faced with being unable to complete her classes, she began to lose hope, lose focus, and sink into a deep depression. It was then that her advisors alerted her to the Metallica Scholars Initiative. The funds she received helped her to stay in the program and follow through to completion. Today Orviece is a Certified Dental Assistant, at a pediatric dental practice! How wonderful that a caring mother like Orviece can bring that care into her work.