Helping Hands Concert & Auction: Metallica Autographed Collectibles and More!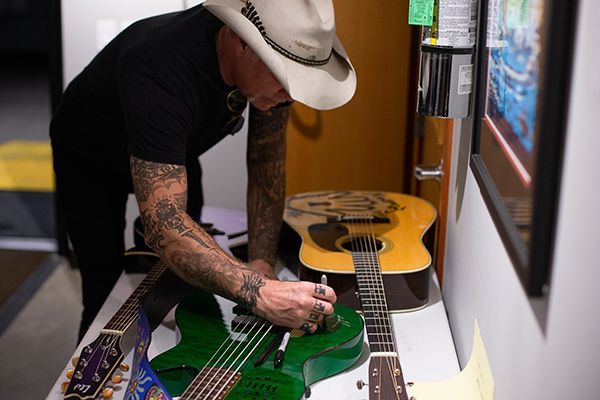 Join us for the auction portion of our Helping Hands Concert and Auction going on exclusively online via our Givergy online auction site through December 20. We have an incredible array of autographed memorabilia, collectibles, and unique experiences.
Naturally, the Metallica donated items are pretty special. One-of-a-kind items include instruments that will have been played by the band members on the night of the Helping Hands event on December 16, 2022. There is also plenty of Metallica autographed memorabilia for fans of all ages. From custom footwear, ala VANS & Wolverine, to a children's book, The ABCs of Metallica. All were signed by all four members of Metallica (James Hetfield, Lars Ulrich, Kirk Hammett, and Robert Trujillo).
The experiences we've pulled together are simply priceless! The exclusive Rock & Roll Hall of Fame Vault Tour will allow you to go behind the scenes for an intimate look at the Rock and Roll Hall of Fame's collection in Cleveland, OH. You'll have access to the Museum's vault to view parts of the collection not seen or available to the general public. 
We've even scored some VIP sporting events experiences worth cheering for, like the Los Angeles Chargers VIP Gameday Experience! Kick off the New Year with some live Sunday Night Football as Justin Herbert and the Chargers take on Baker Mayfield and the Rams in a battle for LA supremacy.
Our friends at Front Row Sports have pulled together an epic VIP NASCAR experience for two! You and a friend will get a NASCAR VIP Experience at a 2023 Race of your choosing (excludes Daytona 500); this item Includes round-trip airfare within the Continental United States, ground transportation, and hotel accommodations to make the memories last a lifetime.
Fancy yourself a cyclist? We've got a one-of-a-kind Metallica-themed bicycle built by Timmy Fresh Brand in Clovis, CA. This custom-designed bike is Metallica-inspired from the back to the front. 
Be sure to visit the online auction, bid high, and bid often! Every penny we raise will support our life-changing programs in workforce education, the fight against hunger, and other critical local services.
The auction will close at 12:00 PM PT on December 20, 2022.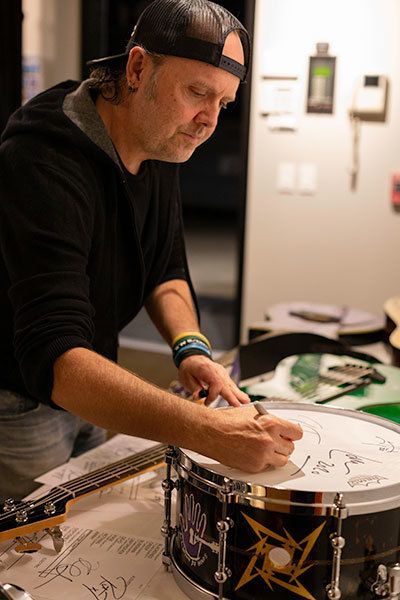 Don't Miss Out On AWMH News
Sign Up For Our Mailing List