Metallica Fans Give Back
MAY 3, 2021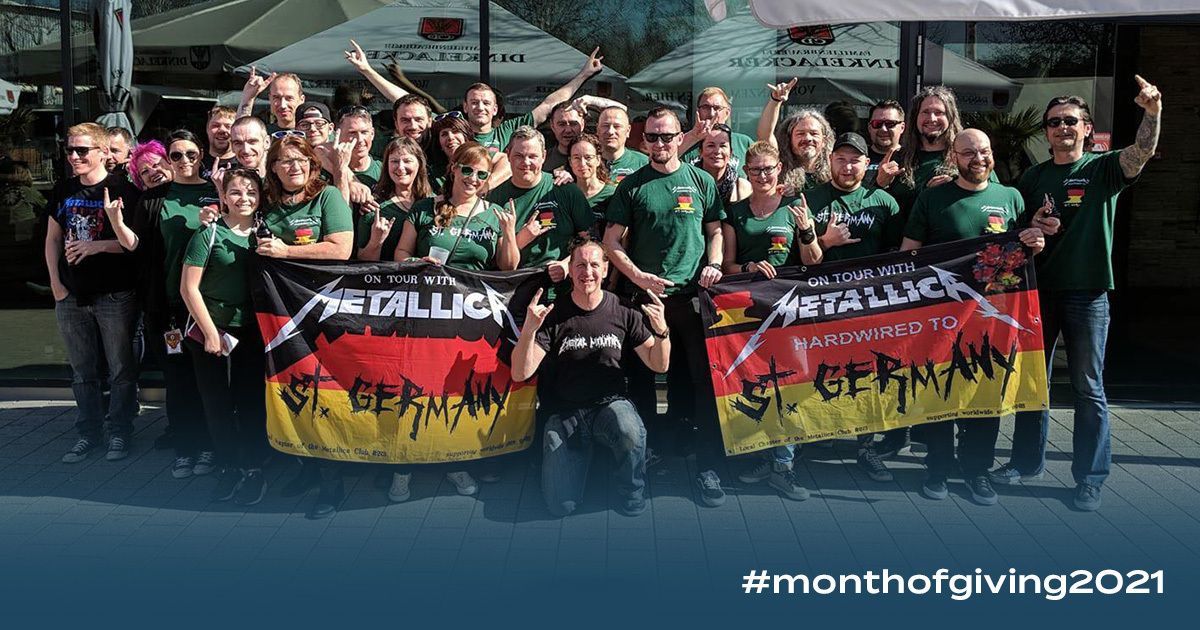 JUNE 4 UPDATE:
Congratulations to our two grand prize winners!
THE OUTLAW CORN is our highest fundraiser with $10,512.79!
AND JUSTICE FOR SPOKANE was randomly selected for our second prize!
A massive thank you to all 59 chapters that participated in this event! Your efforts, combined with the $50k match from the AWMH Board and its advisors, have resulted in an incredible $119,383.40 raised for Month of Giving!
Inspired by an independent fundraiser benefitting AWMH, hosted by the St. Germany chapter of the Metallica Club, we decided Month of Giving was the perfect time to put out a call to Local Chapters around the world.
When we extended that invitation, the Metallica Family took things to a whole new level! So far 58 Local Chapters are having a little friendly fundraising competition all in the name of giving back!
Two local chapters will win prizes in this competition! Donations to each chapter's fundraiser can be made by selecting your desired chapter listed in the drop-down campaign menu on AWMH's donation page or by simply selecting your chapter's direct link below.
If at any point during the Month of Giving (beginning on May 3, 2021 at 9am PDT) you'd like to participate on behalf of a Local Chapter, but don't see your chapter listed, don't worry! You will be able to select "Month of Giving - General Fund" on the first page of the donation site, and then type the name of your chapter in the field under "Dedicate this Donation in Honor or Memory of Someone" on the second page.
Direct Links to the official fundraising pages of participating chapters: