All Within My Hands Reaffirms Support of World Central Kitchen
APRIL 4, 2022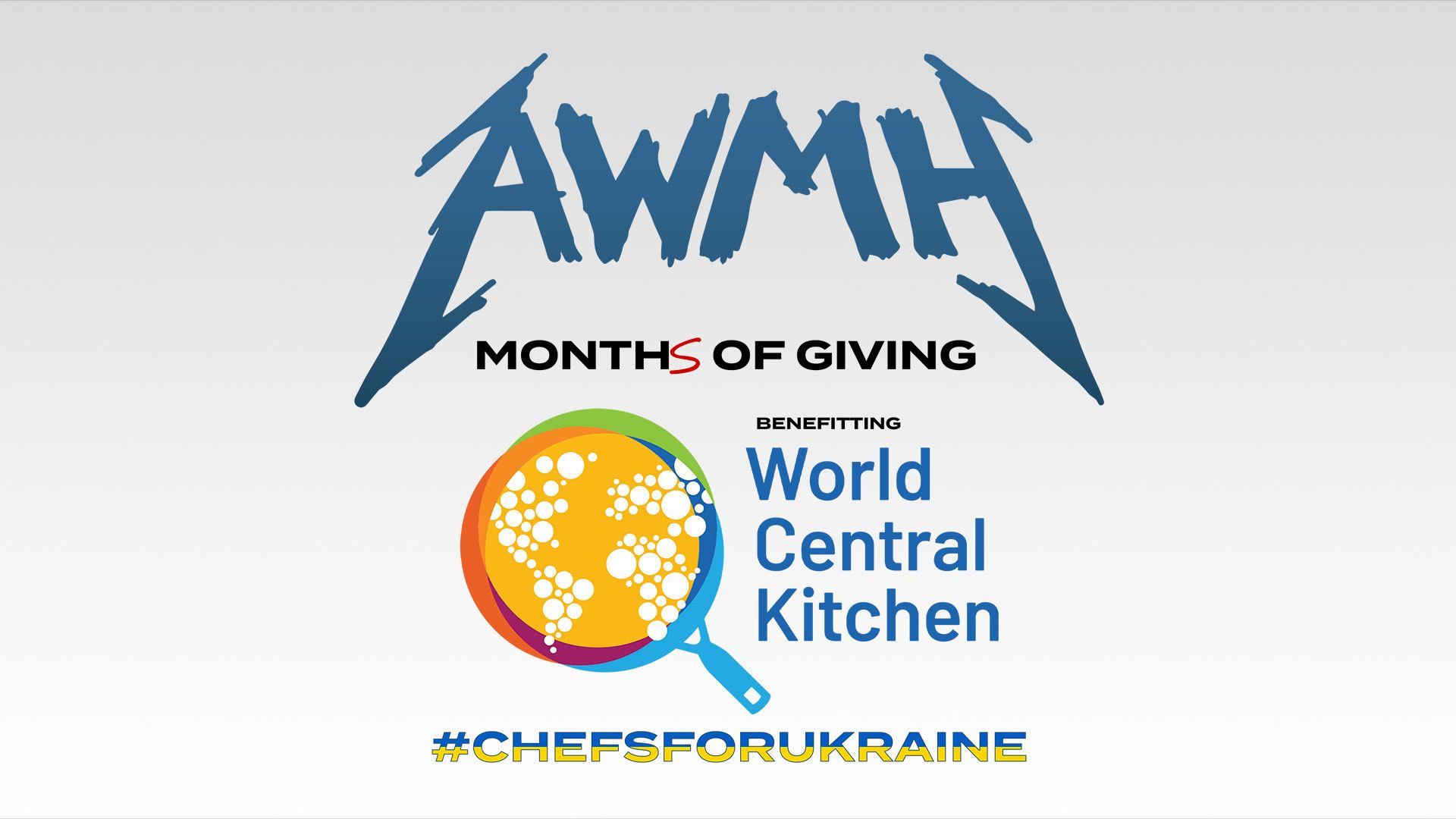 Since the end of February, World Central Kitchen's (WCK) Relief Team has already served over 5 million meals, supporting families sheltering in Ukraine and refugees arriving in Poland, Romania, Moldova, Hungary, and most recently, Spain. WCK believes, as do we, that food is a universal human right, and this swift response in the face of need has inspired AWMH.
Today we are launching our Month of Giving early and extending it to two months because need does not wait. We are committing to donating a total of $1M to the non-profit's #ChefsForUkraine campaign.
This partnership began last month when AWMH donated $100k to WCK. Today we are launching with an additional $500k and will work together to reach $1M in the coming two months.
How will we get there?
Starting now, every dollar you donate will be doubled thanks to a match of up to $500k by the Foundation and our Boards of Directors and Advisors. Visit our donation page and choose the World Central Kitchen Ukraine Relief Fund from the drop-down menu. Remember: all funds raised will go directly to WCK. AWMH does not use a penny of your donations to cover expenses.
But donations aren't the only way to chip in!
The Metallica.com store will donate proceeds from select merchandise – switching up throughout the campaign – to our Months of Giving fund. Up first is an exclusive Month of Giving shirt featuring a design donated by artist Andrew Cremeans, available for pre-order today!
Our usual monthly auction will begin a bit later this month – Monday, April 18, to be exact – but will also contribute to the Months of Giving fund.
May 2 will see the return of last year's exciting Metallica Fan Club Local Chapter Fundraising Competition. We can't wait to see who will dethrone The Outlaw Corn or if they will repeat for a second victory!
Metallica Night with the San Francisco Giants is on the books for May 24, and as in years past, a portion of ticket sales will be donated to AWMH. Where is that money being directed? You guessed it: the Months of Giving fund! And don't forget the ever-popular sweepstakes for the custom, one-of-a-kind guitars that James and Kirk play the National Anthem on.
At the core of these Months of Giving, as with AWMH in general, is the knowledge that together, our reach can move mountains. We were reminded how far the Metallica Family extends recently by Igor Novikov, Former Advisor to Ukrainian President Zelenskyy. Novikov gave an interview, proudly wearing a Metallica t-shirt as a nod to March's donation to WCK, urging those with voices to use them. AWMH has a voice and Metallica has a voice, but when we work together as a family, our impact is always greater.
Watch the interview below - the referenced portion begins at 6:24.