Local Chapter Fundraising Competition
MAY 1, 2023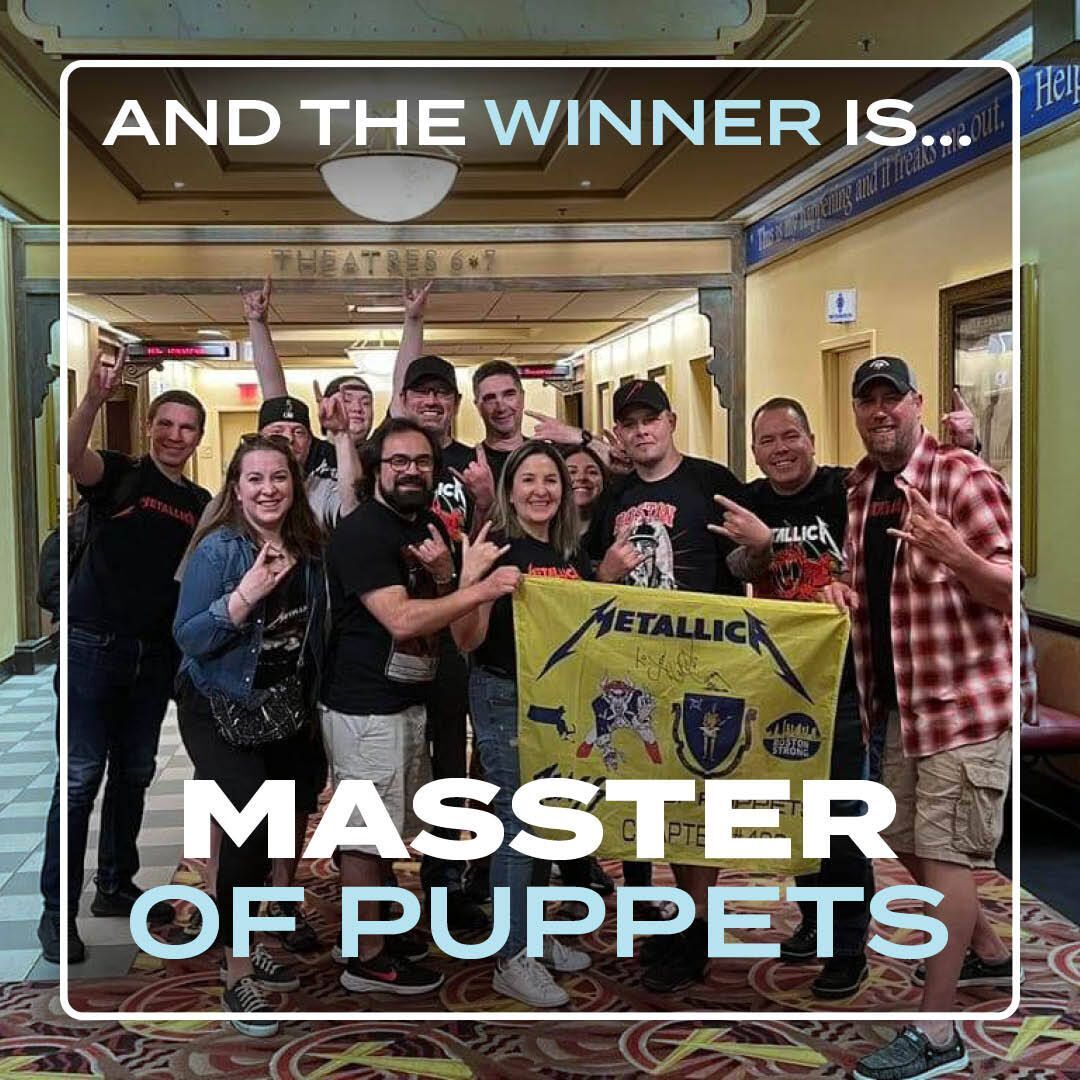 JUNE 2 UPDATE:
The Month Of Giving 2023 Local Chapter Fundraising Competition was incredibly close for a few weeks, but in the end, MASSter Of Puppets just couldn't be caught. Raising a staggering $20,307.42, they are our very first repeat Grand Prize Winners! Congrats, MASSter Of Puppets!
An additional congratulations are in order. The randomly drawn Second Prize Winner is... Japannica: Metal Justice Tokyo! Your contribution of $1,598.72 entered you into this raffle, and you were the lucky chapter picked by the magic wheel!
We are tremendously thankful to all 37 chapters that participated this year for coming together to raise $58,868.21. And thanks to a generous friend of the Foundation who matched you dollar for dollar, plus the matching dollars from our partners at Carhartt - aka 3x your dollars - that brings our grand total for this competition to $176,604.63 for The Farmlink Project!
Stay tuned… prizes will begin shipping soon.
---
That's right… it's back! The contest that puts the "fan" in "fan-favorite"!
Last year, with Metallica Club participation, we raised an additional $60K, helping us send $1M to World Central Kitchen's #ChefsForUkraine initiative. And while MASSter of Puppets edged out the previously reigning champs, the Outlaw Corn, this year, it's anyone's game!
Over 40 Metallica Fan Club chapters worldwide are competing for bragging rights, killer prizes, and to see who can raise the most money for AWMH and The Farmlink Project. And thanks to our partners at Carhartt and a couple of generous donors from the Metallica Family, up to $100k raised by these local chapters will be matched! So find the chapter you want to support from the list of links at the bottom of this page and make your donation twice as impactful!
The Leaderboard
The below figures are all in $USD. Thank you to all our participants!
The Competition
Thank you so much to all the chapters that have signed up to participate in our 2023 Month of Giving fundraising competition!
All funds raised will support The Farmlink Project's work fighting hunger by connecting farms with surplus to food banks.
To donate, find the direct link to the chapter you'd like to support at the bottom of this page. You can also access your chapter's fund using the drop-down campaign menu on AWMH's donation page.
If at any point during the fundraising contest (beginning on May 1, 2023) you'd like to participate on behalf of a Local Chapter, but don't see your chapter listed, don't worry! Simply select "Month of Giving - The Farmlink Project" from the drop-down campaign menu on our main donation page and write in your chapter's name on the following page in the field under "Dedicate this Donation in Honor or Memory of Someone." But please note: All write-in donations will be tallied and added to the leaderboard at the conclusion of the competition.
REMEMBER: Just like in previous years, there will be two winners in this competition: the chapter raising the most money, and a randomly selected chapter drawn from all participants. Good luck to all participating!
The Grand Prize will be awarded to the chapter that raises the most money and will consist of:
(2) two weekend passes to the M72 World Tour stop of their choice
A curated 72 Seasons merch pack
An autographed drumhead
Additional surprise prizes
Being featured on the band's social media channels and interviewed for So What! on Metallica.com
The Second Prize will be awarded to a chapter randomly selected from all participants. As long as you make a donation of any amount, you will qualify for this prize consisting of:
A curated 72 Seasons merch pack
An autographed drumhead
Additional surprise prizes
*Items designated as "autographed" are signed by all four members of Metallica (James Hetfield, Lars Ulrich, Kirk Hammett, and Robert Trujillo).
**Prizes will be distributed to Chapter Members at the discretion of Chapter Heads.
Direct Links to the official fundraising pages of participating chapters: