Monthly Fundraisers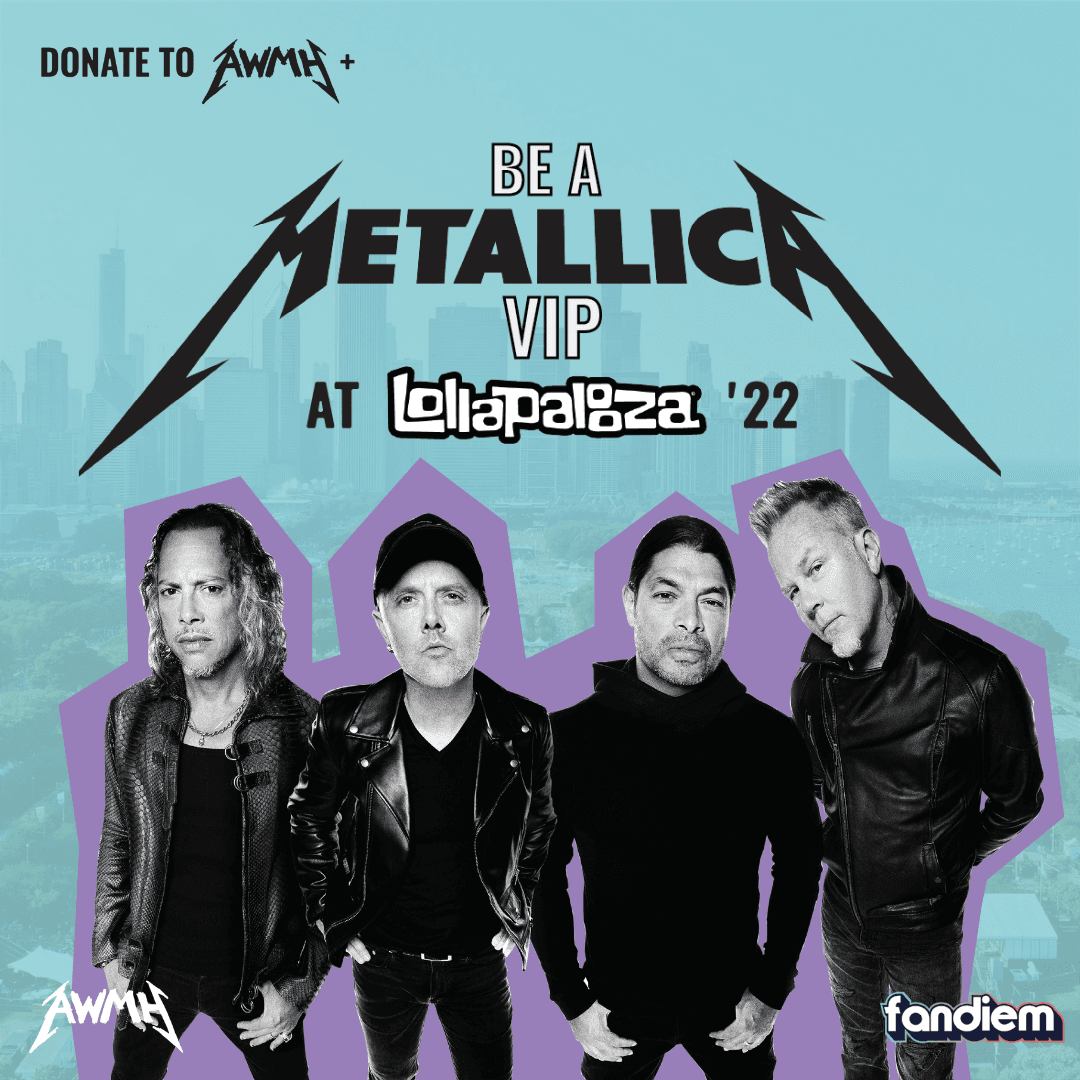 Thanks to the amazing people at C3 presents along with our friends at Fandiem, we're bringing you the opportunity to enjoy the definitively unique musical experience that is Lollapalooza.
The 4-day music festival is happening in Chicago's historic Grant Park from July 28-31, 2022. We've secured a pair of 4-day VIP passes along with airfare and hotel accommodations to give you a concert getaway you'll never forget. Plus, you'll get to see Metallica from the Snake Pit and receive a show-played drumhead signed by the band! 
This Fandiem sweepstakes means you could attend the festival in VIP style AND support our Month(s) of Giving. Just like with our other campaigns this April and May, all funds raised by this sweepstakes will go to World Central Kitchen's #ChefsForUkraine fund.
Donation options begin as low as $10, plus there is a free entry method.
Sweepstakes ends Monday, May 23 at 11:59 PM PT.
Be The First To Hear About The Next Auction Or Sweepstakes - Sign Up For Our Mailing List
---
What's the deal with the AWMH Monthly Auctions?
Those of you who have been following AWMH for a while will remember that before COVID-19 struck, we hosted an auction every month. Though we're still navigating our new normal, we decided it was time to bring back this old favorite.
On the first Tuesday of every month, All Within My Hands conducts fundraisers typically in the form of auctions, which are now hosted on Givergy! These fundraisers allow fans to bid on unique Metallica experiences and autographed Metallica memorabilia. All proceeds from these fundraisers benefit All Within My Hands and help further the Foundation's work in the areas of food insecurity, workforce education, and critical local services.
PAST WINNERS