Monthly Fundraisers
Be The First To Hear About The Next Auction Or Sweepstakes - Sign Up For Our Mailing List
(CLOSED) August Auction - Garage Days Vinyl & Signed Poster Bundle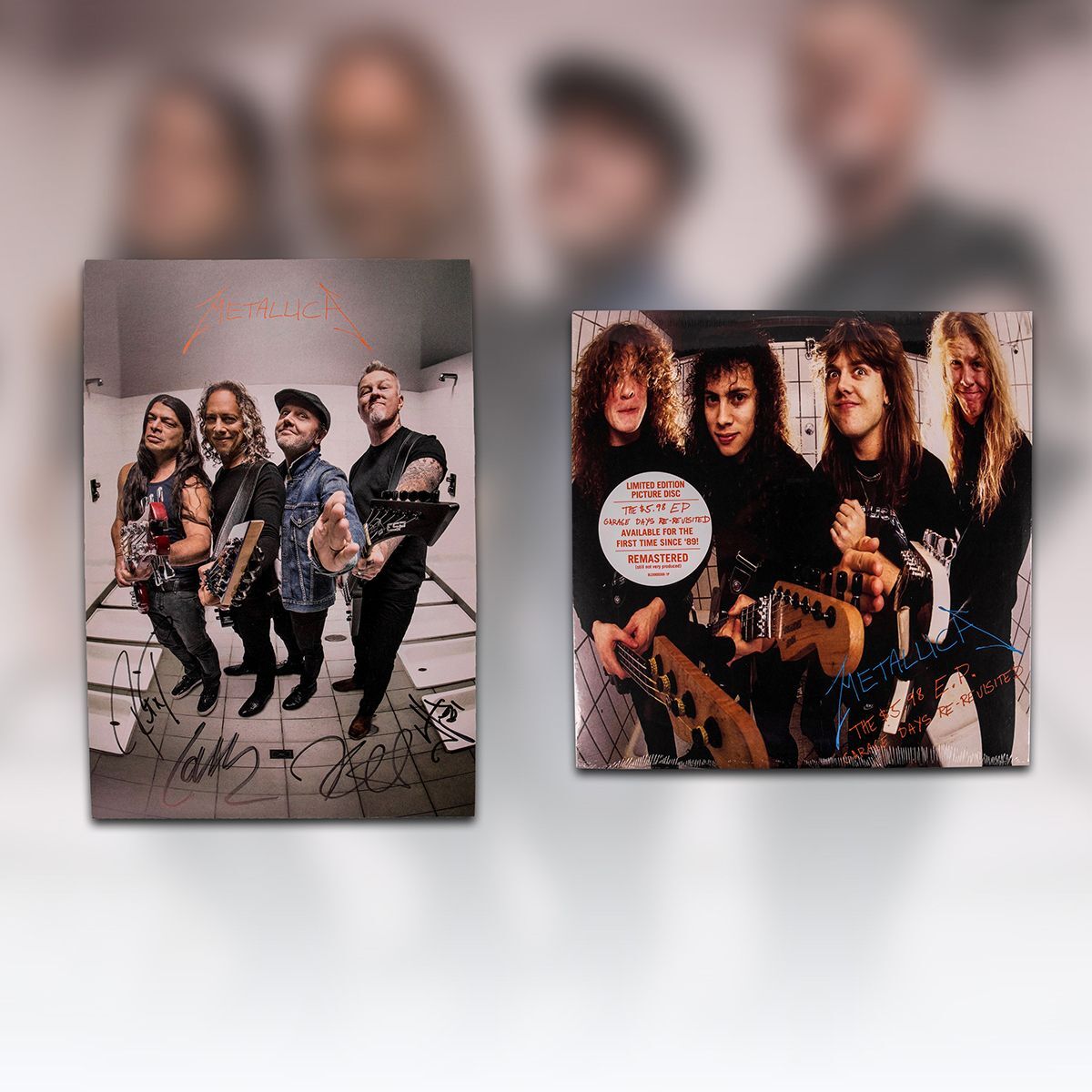 Once again, we are featuring an extra special item: Garage Days Re-Revisited! Flashback to the days of The $5.98 EP with this Garage Days Re-Revisited poster and vinyl bundle, with a 21st-century twist. The accompanying poster is a recreation of the classic cover, this time featuring Robert Trujillo and autographed by all four members of Metallica (James Hetfield, Lars Ulrich, Kirk Hammett, and Robert Trujillo).
The winning bidder will not only take home this awesome piece of memorabilia, but it will serve as a constant reminder of the role you played in supporting our commitment to workforce education, the fight against hunger, and other critical local services.
This auction is now closed; thank you for your participation! Stay tuned for our next AWMH auction.
---
What's the deal with the AWMH Monthly Auctions?
Those of you who have been following AWMH for a while will remember that before COVID-19 struck, we hosted an auction every month. Though we're still navigating our new normal, we decided it was time to bring back this old favorite.
On the first Tuesday of every month, All Within My Hands conducts fundraisers typically in the form of auctions, which are now hosted on Givergy! These fundraisers allow fans to bid on unique Metallica experiences and autographed Metallica memorabilia. All proceeds from these fundraisers benefit All Within My Hands and help further the Foundation's work in the areas of food insecurity, workforce education, and critical local services.
PAST WINNERS