Monthly Fundraisers
Be The First To Hear About The Next Auction Or Sweepstakes - Sign Up For Our Mailing List
(CLOSED) March Auction: Metallica Signed Ross Halfin Print: LA '88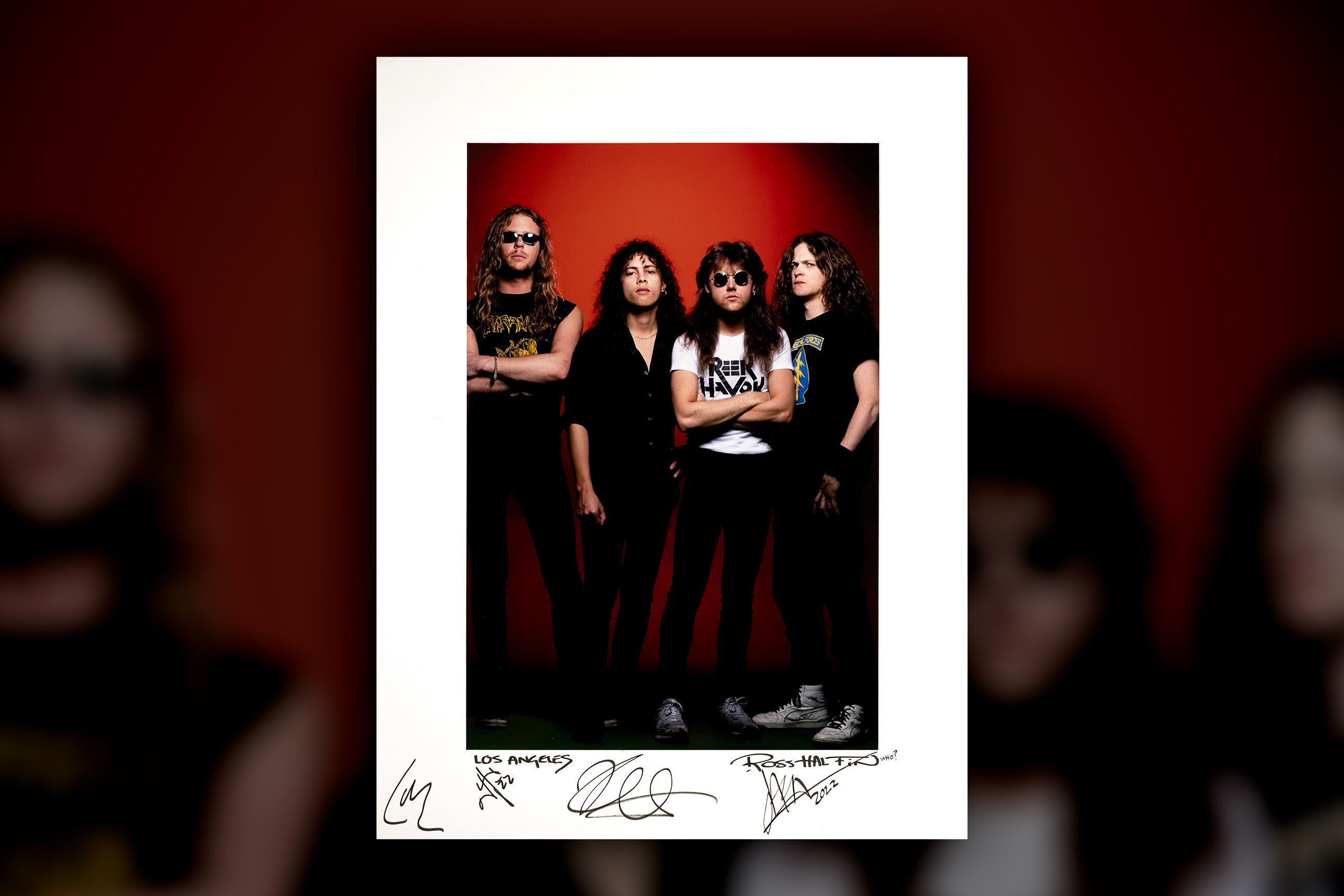 This month's auction takes us back to 1988 when Ross Halfin captured the band in Los Angeles.
Halfin has photographed Metallica for decades, though it seems one of them may have forgotten, based on the editorial remark that accompanies their signatures. 
The mat was signed in 2022 in black sharpie by James Hetfield, Lars Ulrich, Kirk Hammett, and Jason Newsted. 
The print has been housed at Metallica HQ for a few years, and as such, there is some slight damage to the corners of the mat. This item is the one of one and comes as is.
This auction is closed. Join us on April 4 for our next monthly auction offering!
---
What's the deal with the AWMH Monthly Auctions?
Those of you who have been following AWMH for a while will remember that before COVID-19 struck, we hosted an auction every month. Though we're still navigating our new normal, we decided it was time to bring back this old favorite.
On the first Tuesday of every month, All Within My Hands conducts fundraisers typically in the form of auctions, which are now hosted on Givergy! These fundraisers allow fans to bid on unique Metallica experiences and autographed Metallica memorabilia. All proceeds from these fundraisers benefit All Within My Hands and help further the Foundation's work in the areas of food insecurity, workforce education, and critical local services.
PAST WINNERS
---