Monthly Fundraisers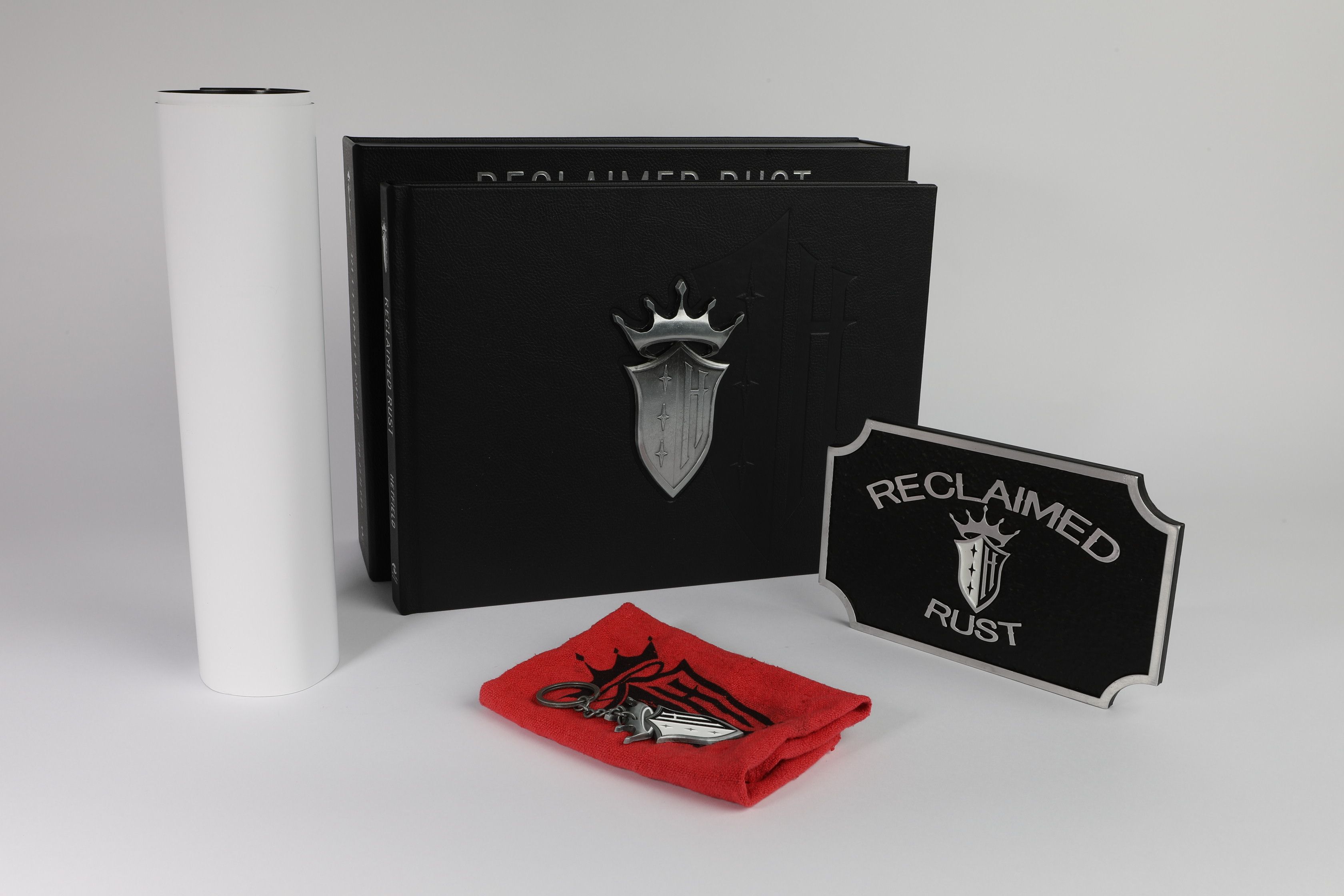 Not only is James Hetfield Metallica's vocalist and guitarist, he also enjoys another lifelong passion: restoring and customizing classic cars into magnificent pieces of automotive art. For the first time, James is opening up his garage and inviting readers to dive under the hood of some of these internationally lauded classics. His collection is truly stunning and now featured in the new coffee table book, Reclaimed Rust: The Four-Wheeled Creations of James Hetfield.
This book is a unique opportunity to learn about Papa Het's passion for creating bespoke classic cars, and he's giving us a copy to directly support Metallica Scholars in Automotive Technology programs! This book retails for $300, but you can enter to win it in our latest sweepstakes with a donation of only $10!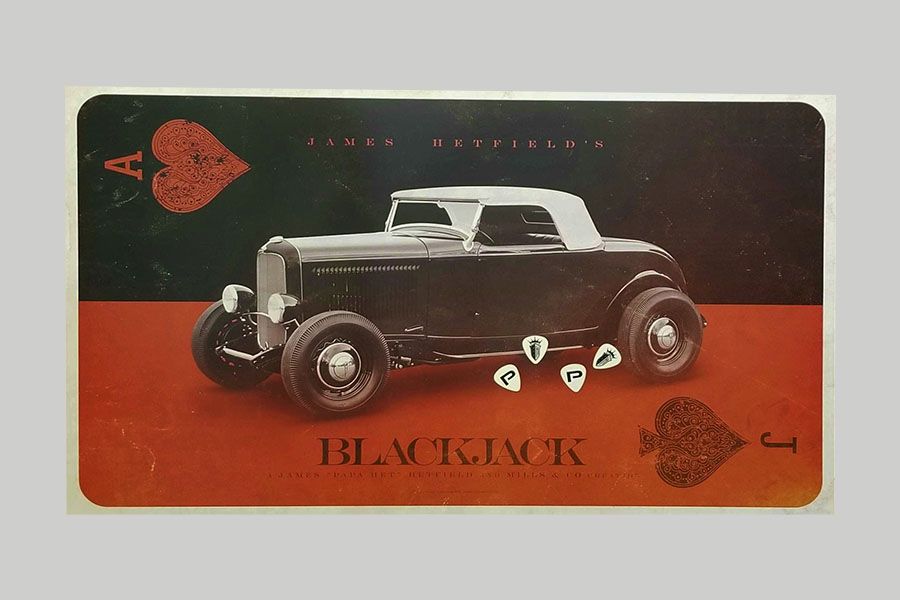 INCLUDED STANDARD IN THE LIMITED EDITION BOX SET:
The coffee table book - housed in a numbered clamshell case - features a leatherette cover with the Reclaimed Rust shield in metal, a signature card personally signed by James, four lithographs featuring images of cars from the book, a metal car plaque, a shop towel, and a keychain.
EXCLUSIVE TO THIS SWEEPSTAKES:
An original poster featuring the Blackjack (one of the vehicles featured in the book) along with commemorative Reclaimed Rust guitar picks, both created for the show at the Petersen Automotive Museum.
Every $10 donated to the Reclaimed Rust campaign = 1 entry in the sweepstakes.
---
Auctions temporarily suspended due to COVID-19:
At the beginning every month, All Within My Hands conducts fundraisers typically in the form of ebay Auctions, though occasionally in the form of sweepstakes conducted by GoFundMe Charity. These fundraisers allow fans to bid on and enter to win unique Metallica experiences and autographed Metallica memorabilia. Proceeds from these fundraisers benefit AWMH.
Visit Metallica's GoFundMe Charity Profile
---
Past Winners
Back to the Front, Down Under!

February 2020
"Myself with the Metallica limited edition book that I've won... Also, long shot, I was wondering if it was possible to meet any members of Metallica the next time they tour Australia?"
-Aldin

New Addition!

January 2020
"I love the addition to my collection! Metallica is and always will be the best band to ever roam this earth."
-Cody

Best Day Ever!

December 2019
As part of our GoFundMe Charity #GivingTuesday fundraiser Isiah was the big winner. "Thank you so much for the gift it's my new prized possession."
-Isiah

Jam Session!

May 2019
Jam session with Robert Trujillo. "I seriously cannot express how awesome and valuable this experience was to me. Time flies when you're having fun, so the four hours we shared felt like just one."
- Matt

Cheers!

June 2019
Dinner with Torben and Molly. " We talked about everything from S&M, to WWII, to Molly's background, to Cliff. Torben and Molly were so welcoming and gracious, we closed down the restaurant after 2.5 hours!"
- Christopher