Jay - Autographed Metallica Monopoly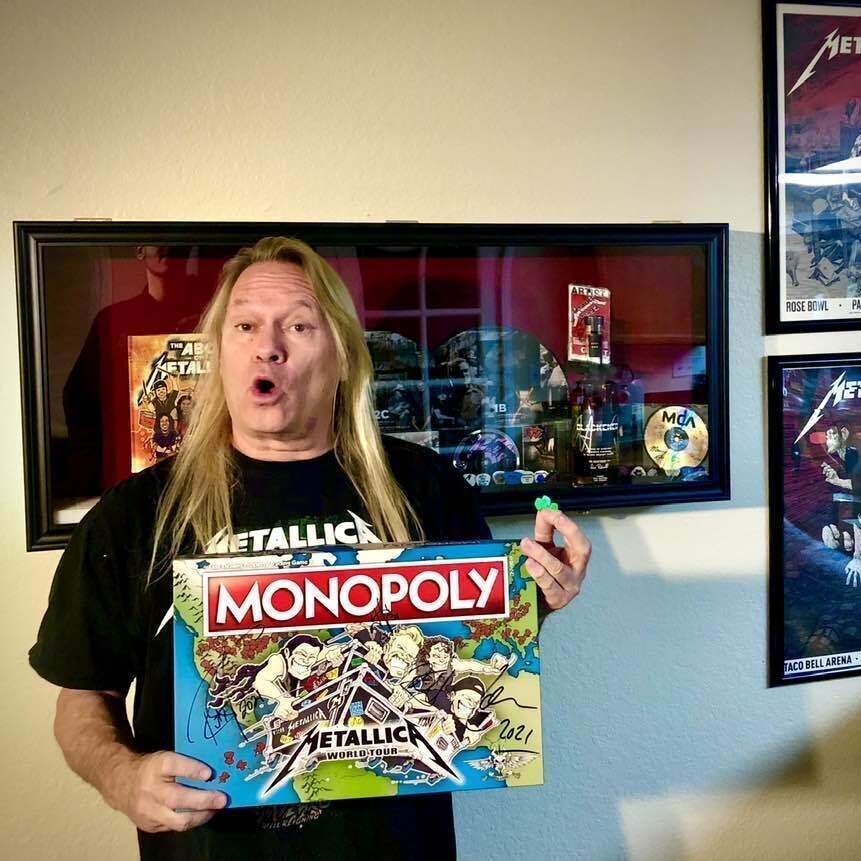 March 2021
Jay is a Legacy Fan Club member; he's also the proud owner of an autographed copy of Metallica Monopoly!  
The exciting new edition of Metallica Monopoly (released last December) gets a special touch – this box has been autographed in black sharpie by all four members of Metallica (James Hetfield, Lars Ulrich, Kirk Hammett, and Robert Trujillo).
This is the second collaboration between Metallica and Monopoly, this time taking you on a World Tour, including the World Record breaking, the Whiplash-filled year of 2013 when Metallica became the first and only band to ever perform on all seven continents!
Tour around the globe with your collectible token to some of the band's favorite cities in North America, South America, Europe, Asia, Australia, and Africa. You'll even find yourself Trapped Under Ice in Antarctica!
Purchase property with your Metalli-bucks, acquire all the cities on one continent and add arenas and stadiums to increase your value. Land on one of the "Carpe Diem" or "Shortest Straw" spaces and be rewarded with sticks, picks, and snake pit passes or fined with parking and stage repair fees. Travel the world, Metallica-style, while building your real estate empire!
Player tokens include Lady Justice, Death Magnetic coffin, Ride the Lightning electric chair, Master of Puppets Cross, Metal Up Your Ass toilet, and the Scary Guy.