Jay - The ABC's of Metallica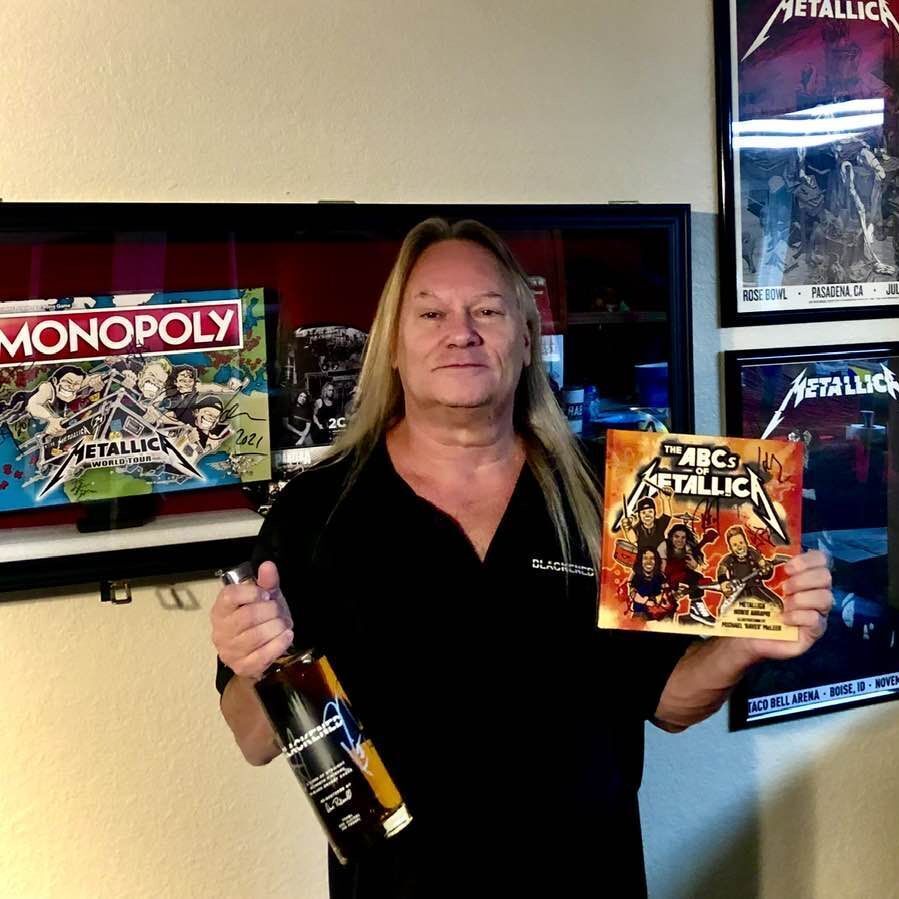 October 2022
Legacy Metallica Fan Club member Jay shares a moment with his latest score, The ABCs of Metallica!
Including rhymes and illustrations, The ABCs of Metallica looks back at the history of the band from A to Z! Each letter of the alphabet highlights a moment along the band's journey from Garage Days to Master of Puppets to fun facts about the guys.
The book is co-authored by Howie Abrams (The Merciless Book of Metal Lists, Hip-Hop Alphabet), with illustrations by Michael "Kaves" McLeer, who participated in Metallica's Obey Your Master exhibit in 2012.
All funds raised by this item benefit All Within My Hands and help further the Foundation's work in the areas of food insecurity, workforce education, and critical local services.