Kurt - Rolling Stones Nude Bowl Shoot Signed Print 1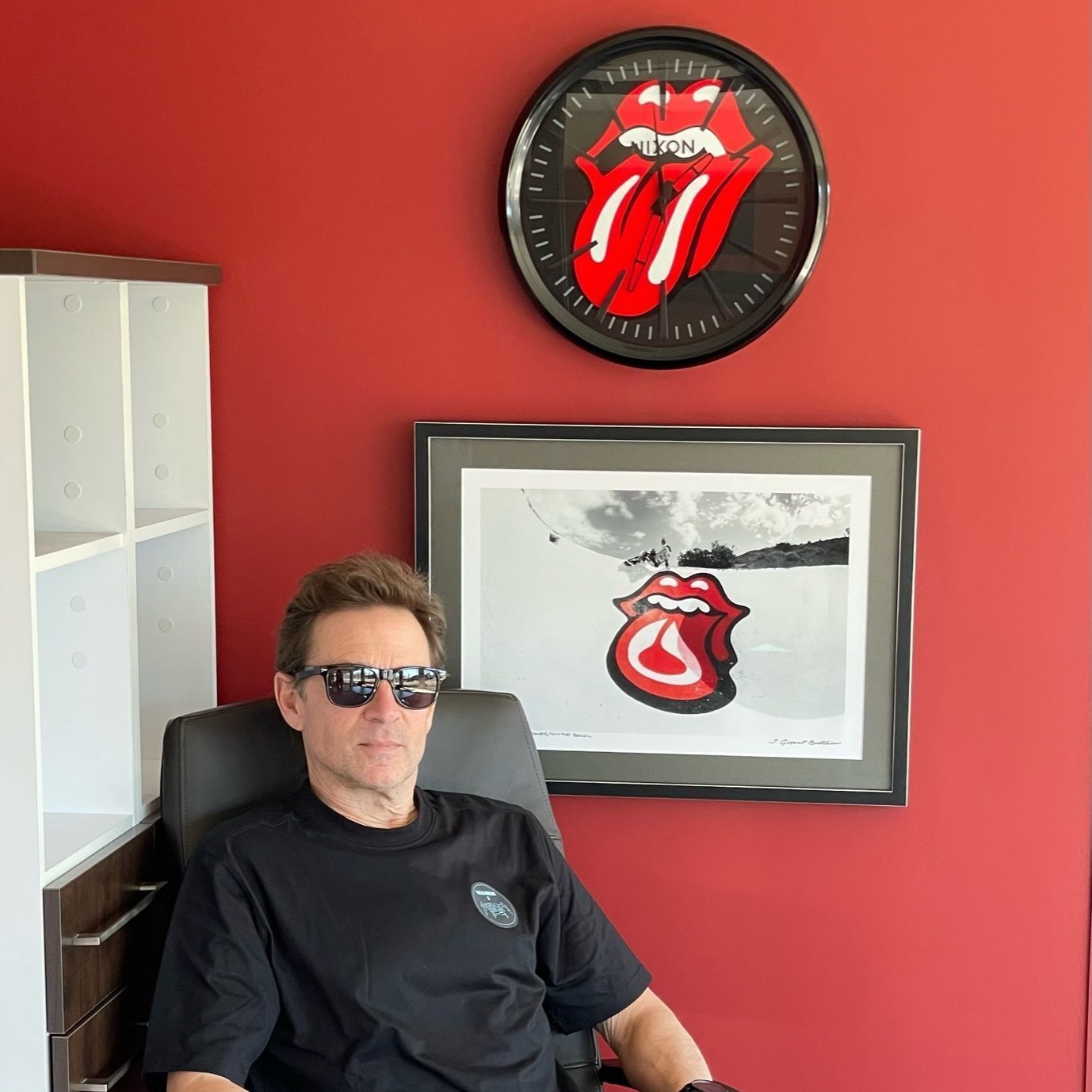 December 2022
Kurt was able to pair his Rolling Stones Nixon clock with the Rolling Stones Nude Bowl Shoot Signed Print 1 he picked up during the Helping Hands Concert & Auction. 
J.Grant Brittain, one of skateboarding's most iconic photographers, documented the collaboration between Nixon watches and The Rolling Stones with a shoot at the Nude Bowl, located deep in the desert east of Los Angeles. To commemorate the collaboration, muralist Damin Lujan painted the bowl with the Nixon x Rolling Stones hieroglyph, and skateboarders Ruby Lilley, Neal Mims, Zach Miller, Phoenix Sinnerton, Ryan Carrell, Dane Barry, Mikey ìMooksî Morris, and Christian Hosoi christened the new design during a particularly heavy 100-degree, thunderstorm-ridden day. This print captures Christian Hosoi from below as he reaches the top of the Nixon x Rolling Stones hieroglyph and is signed by J. Grant Brittain.
It should be noted that Kurt is wearing a Metallica Scholars Wolverine t-shirt and 1000-mile boots. He is a long-time supporter of AWMH.
Our Helping Hands Concert and Auction raised over $360,000. Funds raised help us continue to enhance our programs in workforce education, the fight against hunger, and other critical local services.