Michael - Original 40th Anniversary Drawing by Squindo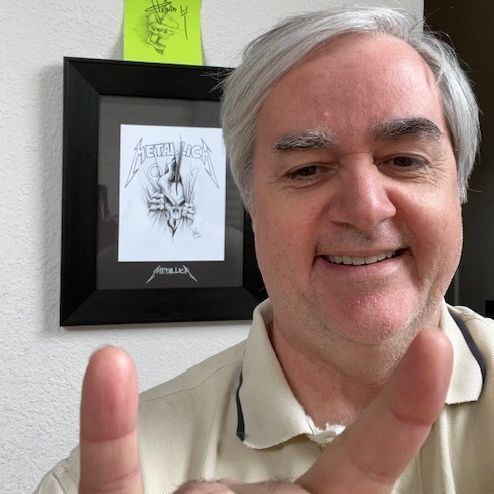 December 2022
No stranger to an AWMH auction, Michael scored at our third Helping Hands Concert & Auction as the winning bidder of an original Squindo drawing representing Metallica's 40th Anniversary in 2021. 
Squindo's art has become instantly recognizable by Metallica fans worldwide, as his work can be found on everything from t-shirts to posters to board games. A long-time collaborator of the band, Squindo joined the philanthropic efforts of All Within My Hands by giving us his original ink drawing of the Scary Guy "Ripper" designed for the 40th Anniversary show to auction off!
Our Helping Hands Concert and Auction raised over $360,000. Funds raised help us continue to enhance our programs in workforce education, the fight against hunger, and other critical local services.