Monthly Fundraisers
February Auction: Signed WorldWired 2017 Poster - NFL Edition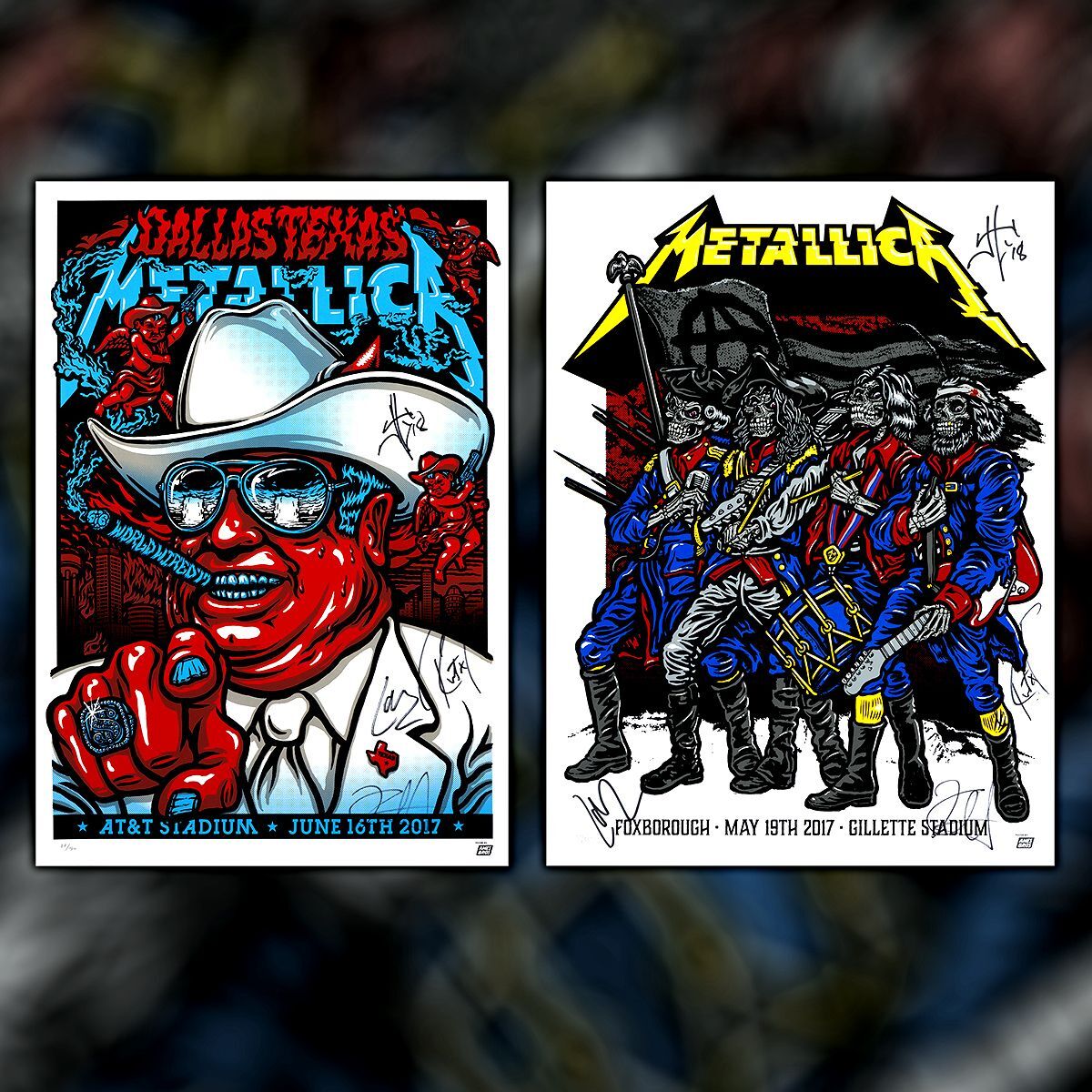 We've got Metallica signed WorldWired 2017 Posters, the NFL Edition! In honor of the big game this weekend, we've pulled these two autographed, official concert posters out of the vault for this month's auction. Patriots and Cowboys fans, your season might have ended sooner than you'd hoped, but you can still celebrate with a unique piece of Metallica memorabilia inspired by your favorite team!
As always, donations support the work of All Within My Hands as we remain dedicated to creating sustainable communities by supporting workforce education, the fight against hunger, and other critical local services.
The auction runs through February 14, 2023. 
Fandiem Sweepstakes - Signed "Flying M" Guitar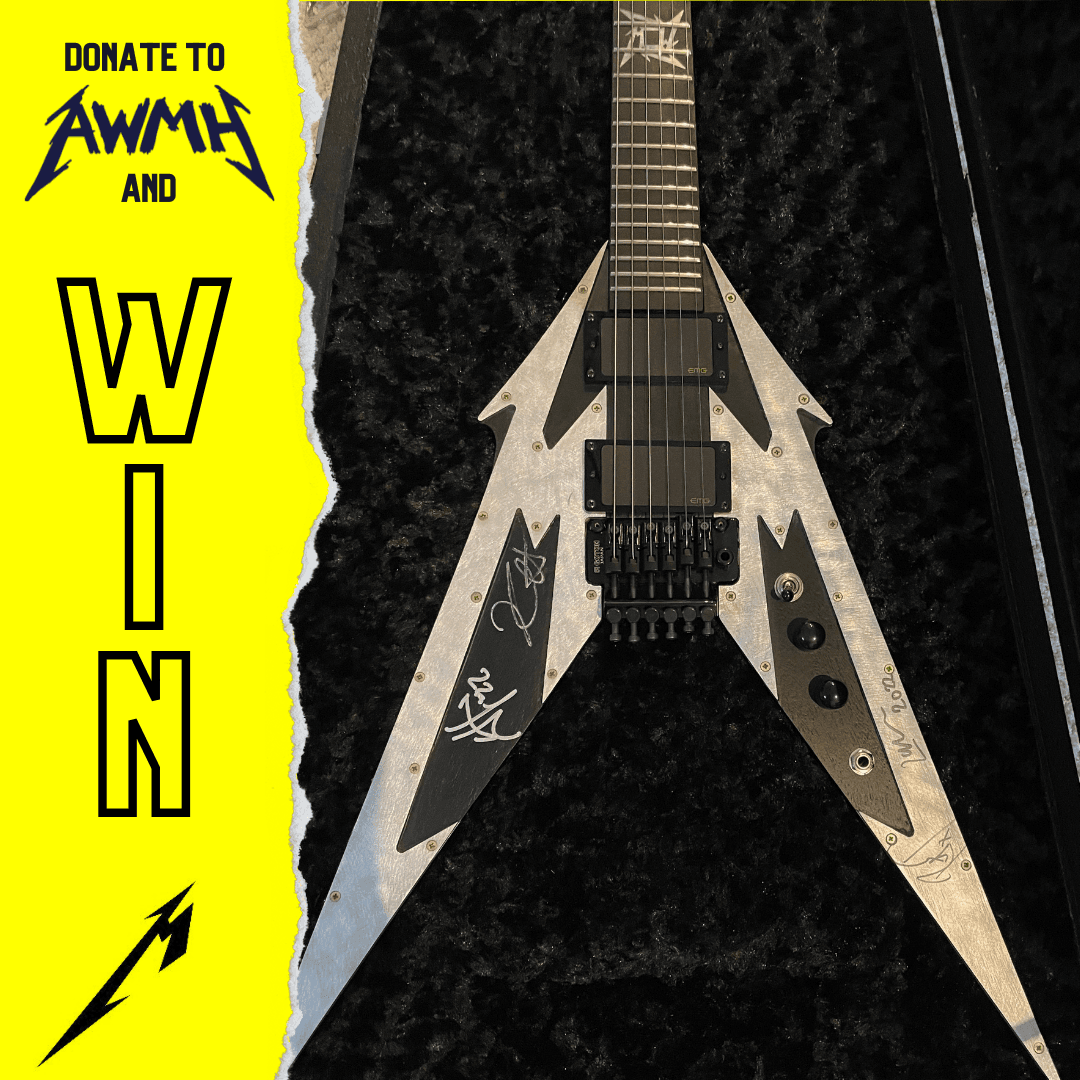 Our latest Fandiem Sweepstakes will help fund Metallica Scholars across the US!
We worked with Inventables and Highline Guitars to create a mind-blowing item for our latest Fandiem Sweepstakes. This incredible "Flying M" guitar, inspired by James Hetfield's signature Flying V, is truly one-of-a-kind! On top of that, it's autographed by all four members of Metallica.
Find out how a donation benefiting our Metallica Scholars - and their pursuits of careers in the skilled trades - can enter you to win this incredible, uniquely Metallica piece!
This Sweepstakes will run through March 15, 2023.
---
Be The First To Hear About The Next Auction Or Sweepstakes - Sign Up For Our Mailing List
What's the deal with the AWMH Monthly Auctions?
Those of you who have been following AWMH for a while will remember that before COVID-19 struck, we hosted an auction every month. Though we're still navigating our new normal, we decided it was time to bring back this old favorite.
On the first Tuesday of every month, All Within My Hands conducts fundraisers typically in the form of auctions, which are now hosted on Givergy! These fundraisers allow fans to bid on unique Metallica experiences and autographed Metallica memorabilia. All proceeds from these fundraisers benefit All Within My Hands and help further the Foundation's work in the areas of food insecurity, workforce education, and critical local services.
PAST WINNERS