Monthly Fundraisers
September Auction: Squindo Autographed Poster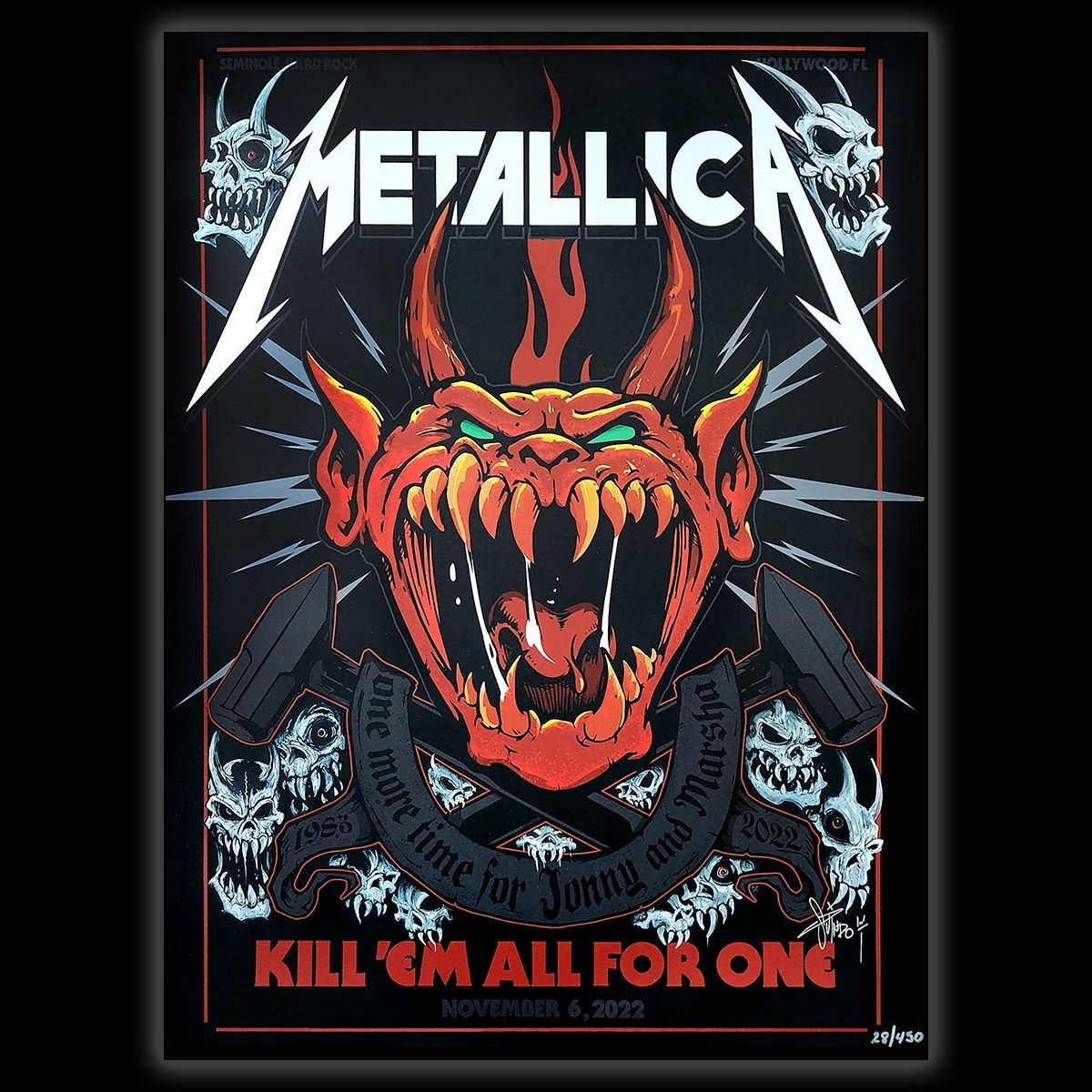 When Tony Squindo learned we wanted him to autograph one of his posters for our monthly auction, he went demonic. Well, he drew a bunch of demons on the poster - 13 to be exact - making it a one-of-a-kind collectible! 
The poster featuring the Jump in the Fire demon is from November 2022, when Metallica performed in Hollywood, FL, at Hard Rock Live at Seminole Hard Rock Hotel & Casino. The show celebrated the lives, legacy, and achievements of Megaforce Records founders Jonny and Marsha Zazula.
This auction ends Tuesday, September 26, at noon PDT.
---
Be The First To Hear About The Next Auction Or Sweepstakes - Sign Up For Our Mailing List
What's the deal with the AWMH Monthly Auctions?
Those of you who have been following AWMH for a while will remember that before COVID-19 struck, we hosted an auction every month. Though we're still navigating our new normal, we decided it was time to bring back this old favorite.
On the first Tuesday of every month, All Within My Hands conducts fundraisers typically in the form of auctions, which are now hosted on Givergy! These fundraisers allow fans to bid on unique Metallica experiences and autographed Metallica memorabilia. All proceeds from these fundraisers benefit All Within My Hands and help further the Foundation's work in the areas of food insecurity, workforce education, and critical local services.
PAST WINNERS
---