$100,000 in Grants to Non-Profit Partners Following Metallica's Phoenix Visit
SEPTEMBER 10, 2023
After a brief postponement, Metallica closed out their final weekend takeover of the summer last night in Phoenix! With the help of fans in attendance at State Farm Stadium, we committed $100,000 to three organizations doing incredible work in Phoenix and beyond: St. Mary's Food Bank, The Sojourner Center, and The Farmlink Project.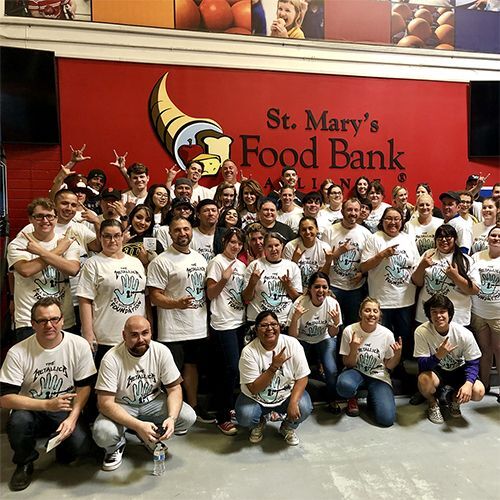 St. Mary's Food Bank serves to alleviate hunger through the gathering and distribution of food while encouraging self-sufficiency, collaboration, advocacy, and education in nine of Arizona's 15 counties. This is the second time we've had the honor of working with St. Mary's Food Bank, the first being our Day of Service in 2019, when Metallica fans across the greater Phoenix area gathered to pack food at the organization's distribution center. With this M72 World Tour stop, the Metallica Family once again rolled up their sleeves, this time packing emergency food boxes on National Food Bank Day (and the kick-off of Hunger Action Month)! St. Mary's is receiving $35,000.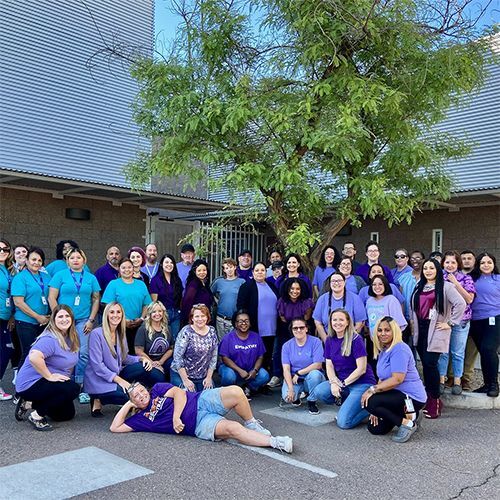 Sojourner Center's mission is to overcome the impact of domestic violence, one life at a time, focusing on service, empowerment, and community. Since 1977, Sojourner Center has been a safe haven from domestic violence in Arizona, transforming lives by providing shelter and support services to more than 60,000 adults and children affected by domestic violence. The organization is one of the largest, longest-running domestic violence shelters in Arizona and the US, serving victims of domestic violence, human trafficking, and sexual assault. Sojourner Center is receiving $35,000.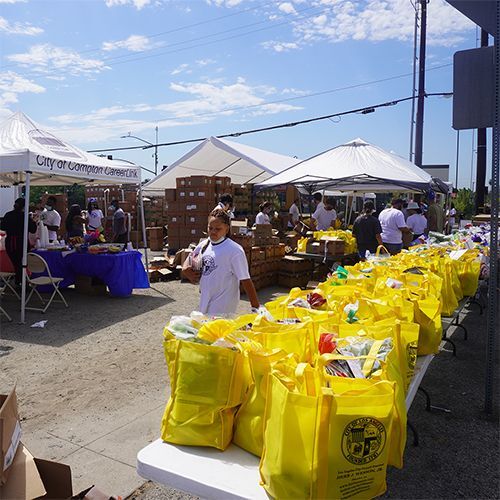 The Farmlink Project connects farmers to food banks, delivering millions of pounds of farm fresh produce that would otherwise be wasted to feed families in need. Through their network of volunteers, partners, and staff, over 100,000 lbs. of food have been moved, 153,825 tons of CO2 emissions have been prevented, and 83,000,000 meals have been delivered. They are joining us on every US stop this year to connect M72 catering to local organizations that can use the surplus food, ensuring we do not contribute further to the nation's food waste problem. The Farmlink Project is receiving a $30,000 grant to continue its work across the US.