€250,000 Donated to the Building of First Romanian first Pediatric Oncology and Radiotherapy Hospital
AUGUST 14, 2019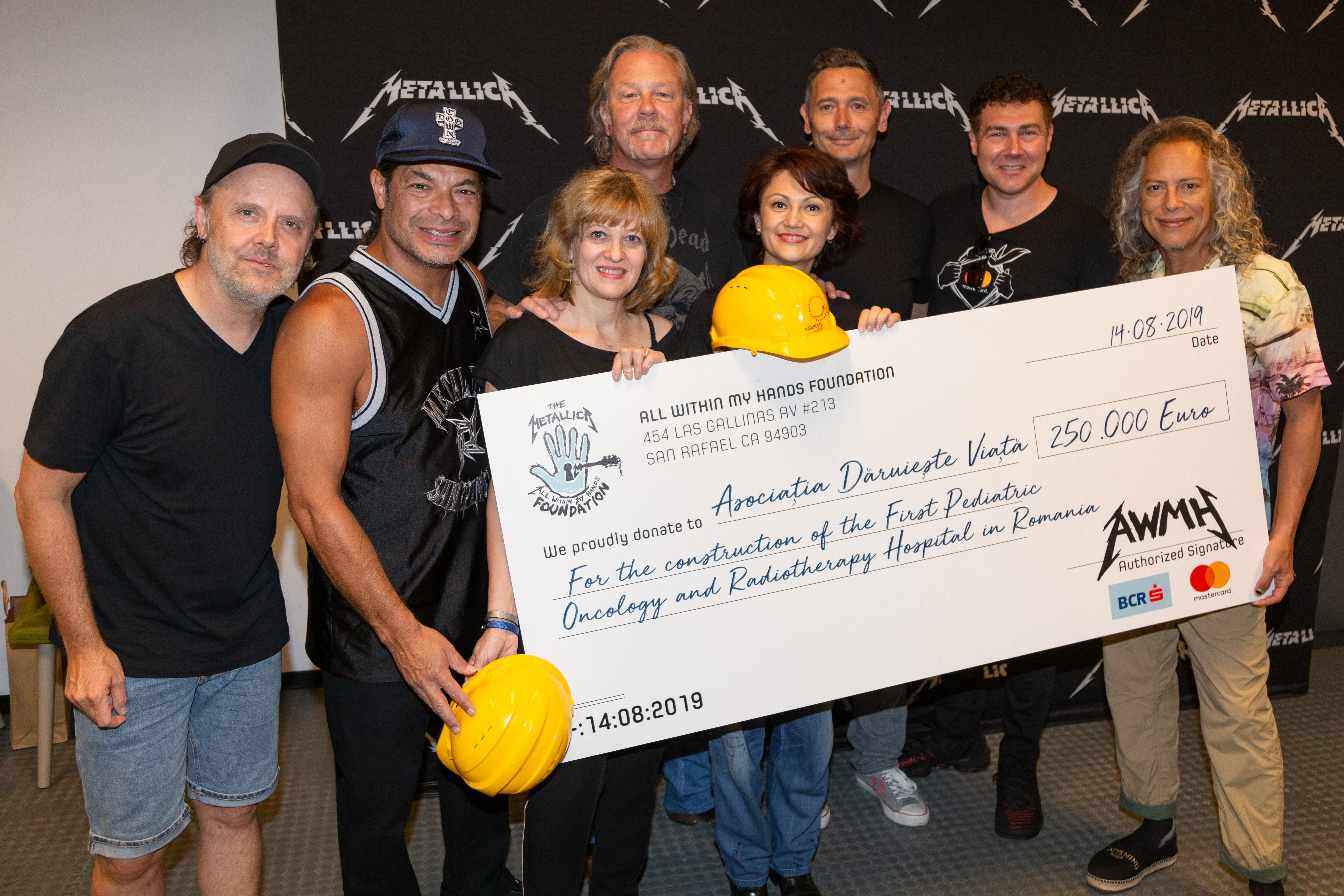 The final leg of the European tour starts with a very special donation. Together with fans attending the show at Arena Națională in Bucharest, Romania and a generous sponsorship by Mastercard, Metallica presented Daruieste Viata (The Give Life Association) with €250,000 before the concert. The donation is directed toward Daruieste Viata Association's #NoiFacemUnSpital initiative.
Inspired by Mastercard's own €1,000,000 donation towards the Daruieste Viata project earlier this year, Metallica's gift will contribute to the endowment of the first Pediatric Oncology and Radiotherapy Hospital in Romania with the latest medical technologies and equipment.
The donation made by Metallica has a special meaning to our project. On one hand, their music inspires and touches so many Romanians, and at the same time so many Romanians are inspired by and contribute to the establishing of the first Pediatric Oncology and Radiotherapy Hospital in Romania, in order to give children with cancer a chance to live. On the other hand, the contribution of Mastercard, that pledged a sponsorhip worth €1,000,000 to #NoiFacemUnSpital initiative, has been a real drive in inspiring a legend like Metallica to contribute to our cause as well. We are grateful to all who make this project possible.
- Carmen Uscatu, President of Daruieste Viata Association
This donation follows in Metallica's established practice of supporting a local organization in every community the band visits. More information on European Tour recipients preceding Daruieste Viata can be found here.