$25k Donated to Three Square Food Bank and The Shade Tree in Las Vegas
FEBRUARY 28, 2022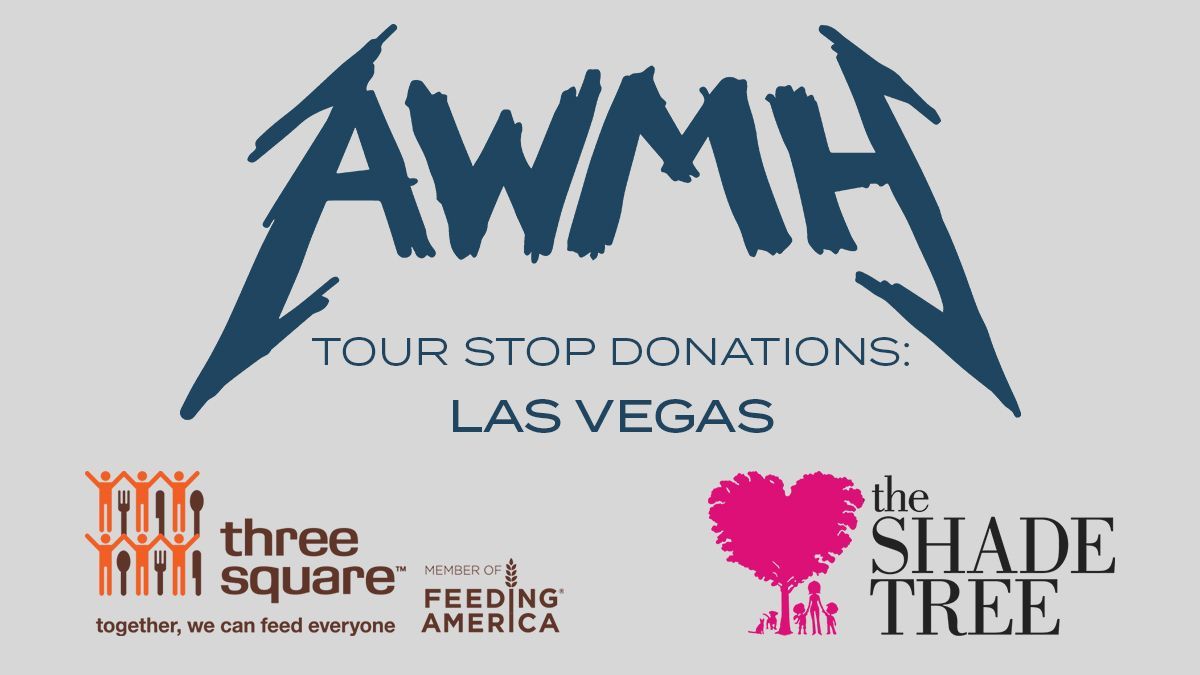 At every Metallica tour stop, a portion of ticket sales is set aside for a local charitable organization. Coinciding with Metallica's recent show in Las Vegas, we are proud to be able to give back to two local nonprofit organizations doing valuable work in the community.
Our friends at Three Square food bank, Southern Nevada's only food bank and the area's largest hunger-relief organization, continue their mission to provide wholesome food to hungry people as they passionately pursue a hunger-free community. While many things have been in flux throughout the pandemic, one remains constant: for every $1 donated to Three Square, three nutritious meals are provided to those who need them. By that measure, All Within My Hands Foundation's $12,500 donation will enable the food bank to serve an incredible 37,500 meals. Food is the most basic of needs, and our support means that Three Square can make a direct and lasting impact on the more than 363,000 Southern Nevadans facing food insecurity.
We are also contributing to The Shade Tree Organization, which provides safe shelter to homeless and abused women and children in crisis. Our gift of $12,500 will be used to support The Shade Tree's work as they offer life-changing services promoting stability, dignity, and self-reliance to those facing economic hardships and homelessness.