All Within My Hands Donates $100,000 to World Central Kitchen's Efforts Feeding Ukrainian Refugees
MARCH 3, 2022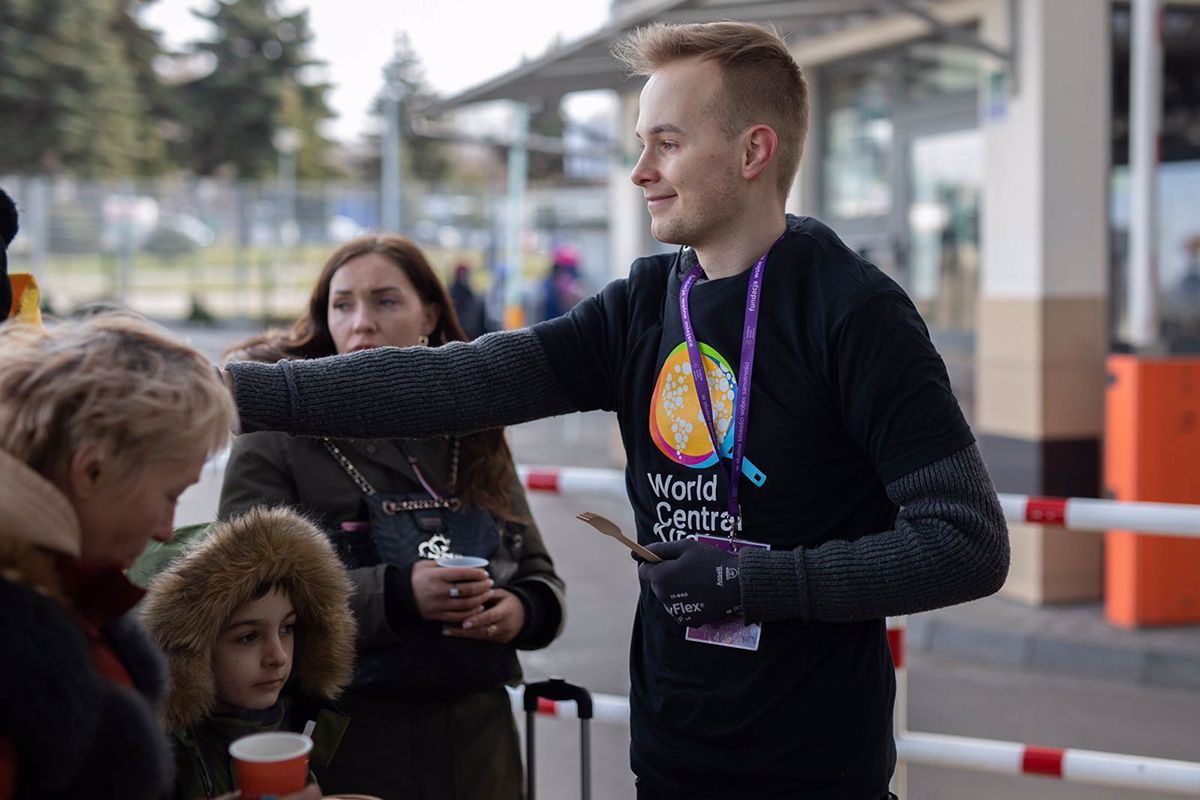 Inspired by the vital work and swift action of José Andrés and his team in response to the escalating crisis in Ukraine, All Within My Hands grants US$100,000 to World Central Kitchen.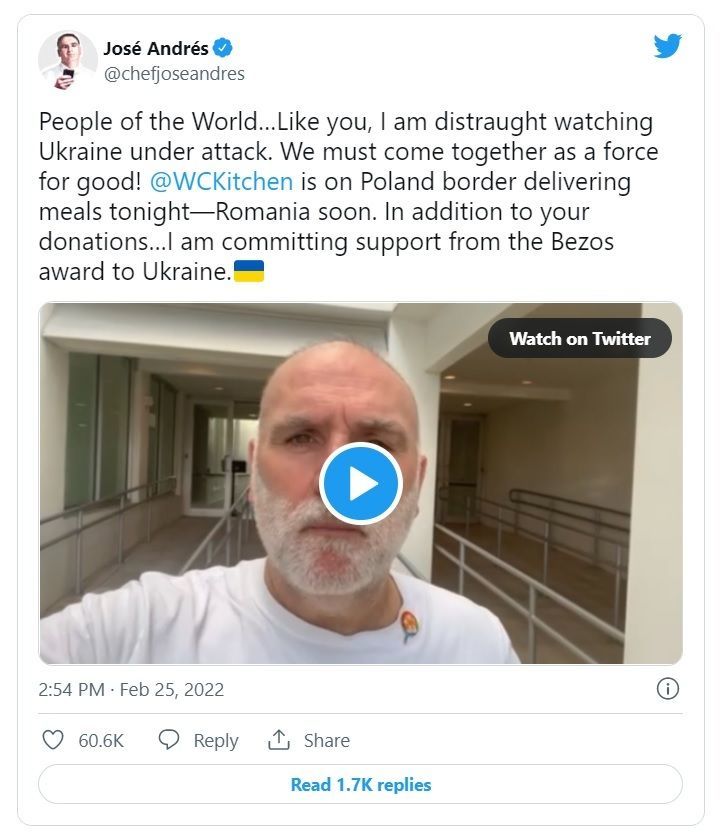 Founded in 2010 by Chef José Andrés, WCK is first to the frontlines, providing meals in response to humanitarian, climate, and community crises while building resilient food systems with locally led solutions. WCK has served more than 60 million fresh meals to people impacted by natural disasters and other emergencies worldwide.  
As AWMH Executive Director Peter Delgrosso puts it, "WCK is mutually aligned with AWMH as they focus on helping people all around the world fight food insecurity. They invest resources in emergency situations and long-term solutions, establishing sustainable programs like WCK's Resilience Program. These big-picture ventures strengthen food and nutrition security by training chefs and school cooks, advancing clean cooking practices, and awarding grants to farms, fisheries, and small food businesses while also providing educational and networking opportunities."
WCK can mobilize very quickly and be so effective because they have culinary support in every corner of the world, working with a network of local chefs and global donors to get food to people in need. All Within My Hands is proud to support this work.
AWMH's grant of $100,000 will directly help in this time of need. WCK meals cost approximately $4 each; this $100,000 donation equates to roughly 25K meals to refugees AND helps provide an ongoing livelihood to the local caterers, restaurants, and food trucks owners.