All Within My Hands Donates To Local Food Banks
NOVEMBER 15, 2021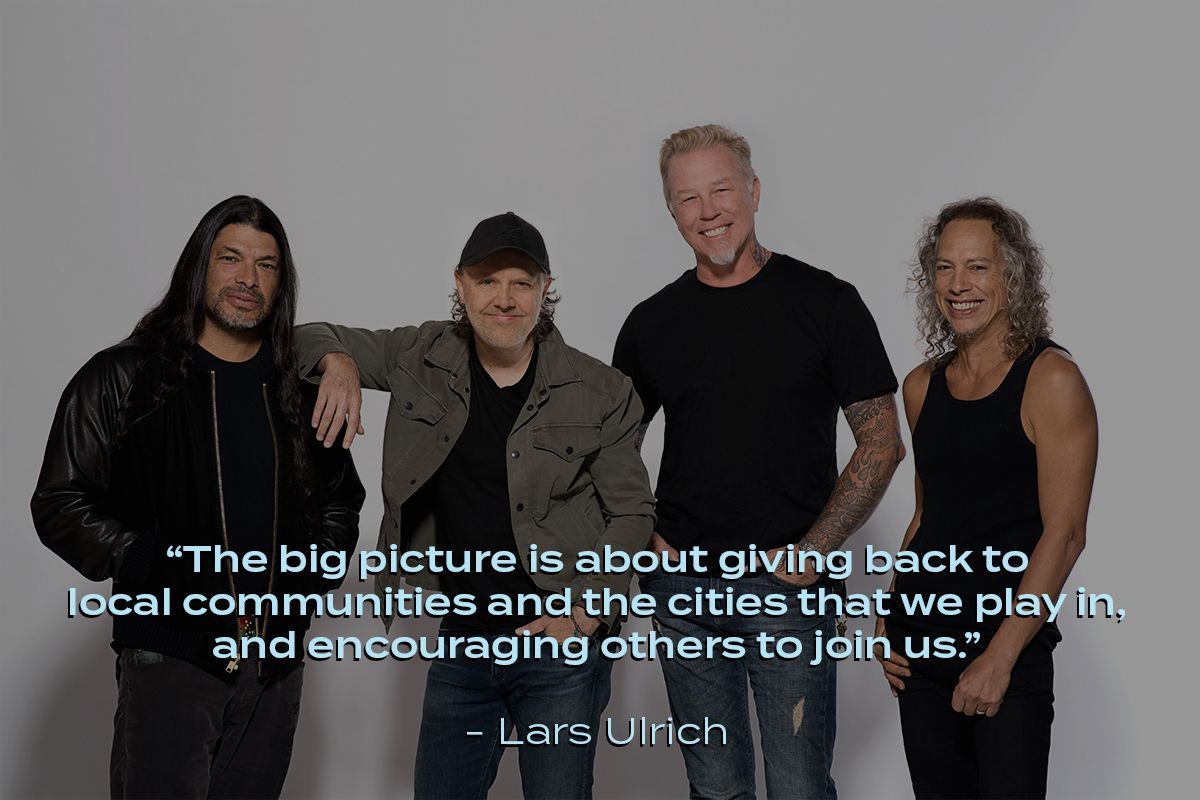 We've been keeping busy these few months and wanted to keep you in the loop!
This pandemic has dramatically impacted many people with food insecurities, and it has stressed the resources of local food banks. To lend a hand, with each festival stop and small venue show, AWMH is donating... starting with Chicago. Together with our friends at The Metro, following that epic show in September, we are matching donations to the Lakeview Food Pantry on Giving Tuesday up to $20,000!
Next, we hit Kentucky for the Louder Than Life Festival and reconnected with our friends at Dare To Care, the local Feeding America food bank in Louisville. We donated $25,000 to help feed those in need. They assured us every dollar fills three plates, and with Thanksgiving around the corner, we are honored to help provide meals. 
When we got to Sacramento in October, we were fired up to see so many fans, but saddened to learn that food insecurity numbers in Sacramento are higher than state and national averages. We know our $25,000 grant will go a long way for Sacramento Food Bank & Family Services, where a $1 donation provides five meals for its community members.
Our very special night together in Hollywood, FL, at Hard Rock Live came and went much too fast, but we left behind a gift of $10,000 for our friends at Feeding South Florida to assist in their work supporting the community.
Hitting the stage in Atlanta for the ATLive festival at Mercedes-Benz Stadium was amazing, but it felt even better to donate $25,000 to the Atlanta Community Food Bank!
Our final stop this past weekend was Welcome to Rockville at the Daytona International Speedway. We reconnected with our friends at Second Harvest of Central Florida with a $25,000 grant they will use to help the area's families, children, and senior citizens.
As the band gears up for next month's 40th Anniversary celebration in San Francisco, we're planning a few things of our own. We can't wait to share how we'll be giving back in our hometown!