All Within My Hands is #ThankfulFor Your Support Facebook Fundraiser
DECEMBER 5, 2018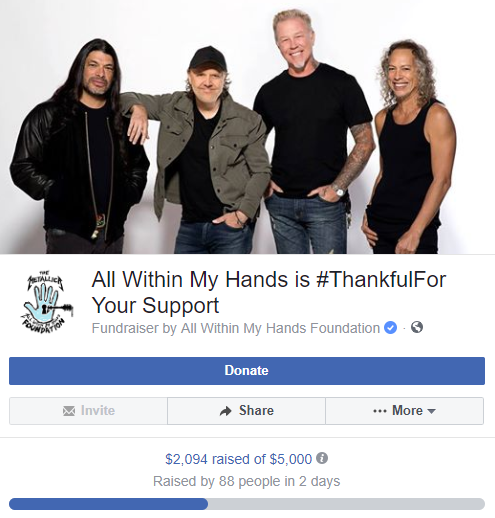 All Within My Hands has had a lot to be #ThankfulFor during 2018 - primarily YOUR generosity and support! The donations we received from supporters like you during our last fundraiser moved us to get back at it. It's the season of giving and we are inspired to stay committed to providing for the less fortunate. Join us in giving back and share with us what you and your family are #ThankfulFor.
All Within My Hands is dedicated to supporting workforce education, the fight against hunger, and other critical local services. 100% of EVERY dollar you donate goes directly to our partners at Feeding America, the American Association of Community Colleges, and other local organizations in need.
In the first two days, we've already reached over $2,000! Check out the fundraiser on Facebook and help us reach our goal of $5,000!