April AWMH Auction: Bid on an Autographed "Helping Hands... Live & Acoustic at the Masonic" Vinyl
APRIL 2, 2019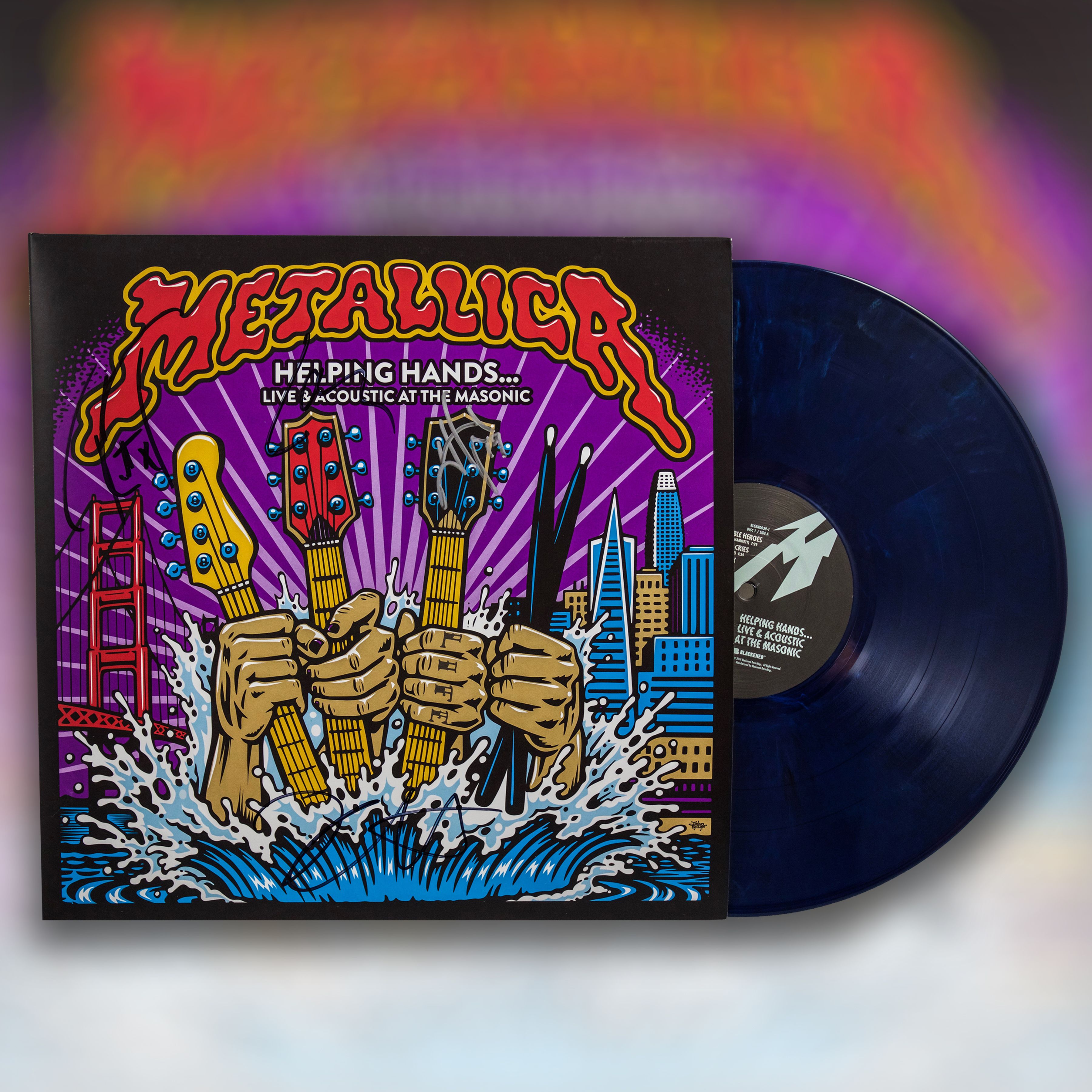 This month's AWMH auction is particularly fun for us as it features the live recording of our very first acoustic benefit show, the AWMH Helping Hands Concert & Auction.
Helping Hands...Live & Acoustic at The Masonic is a limited-edition, 140g colored 2-LP with a download card recorded in San Francisco, CA on November 3, 2018. This album is autographed by all four members of Metallica - in silver sharpie by James Hetfield and in black sharpie by Lars Ulrich, Kirk Hammett, and Robert Trujillo.
Recorded by Jason Gossman, mixed by Greg Fidelman, mastered by Reuben Cohen at Lurssen Mastering, vinyl lacquers by Kevin Bartley at Capitol Studios.
Disc One / Side A
Disposable Heroes
When A Blind Man Cries
The Unforgiven
Disc One / Side B
Please Don't Judas Me
Turn the Page
Disc Two / Side C
Bleeding Me
Veteran of the Psychic Wars
Nothing Else Matters
Disc Two / Side D
All Within My Hands
Enter Sandman
The Four Horsemen
Hardwired
Bidding closes on Tuesday, April 9th at 11:00 AM PDT. Proceeds from this auction go directly to the Foundation to assist us in our work supporting workforce education and the fight against hunger.
Keep an eye out for new auctions on the first Tuesday of each month and stay tuned to this site as well as the AWMH Facebook, Twitter, and Instagram accounts for updates and links to each auction.