AWMH Donates $100,000 to Disaster Relief Efforts in Mississippi, Alabama, and Georgia Following Tornadoes
MARCH 31, 2023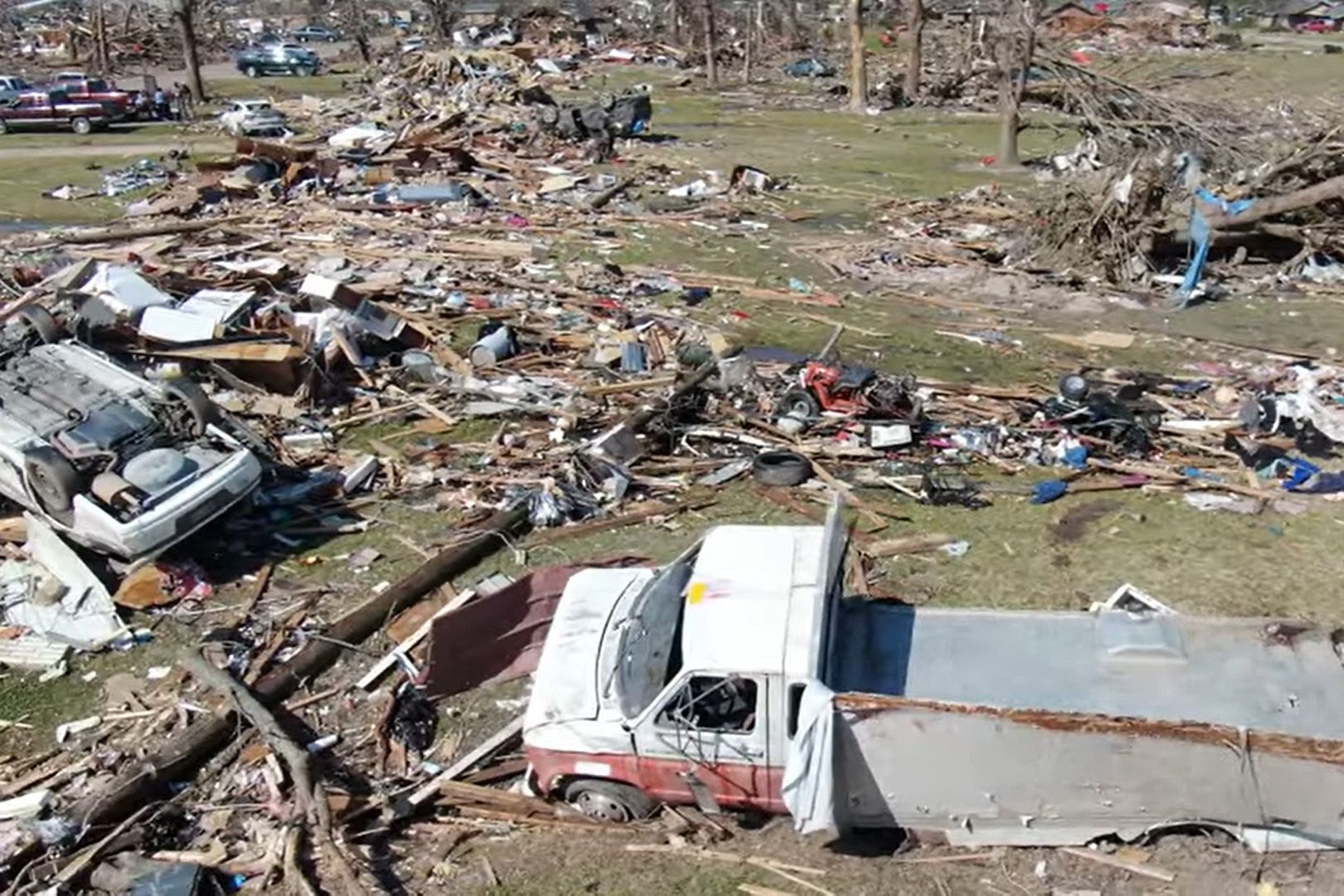 On the evening of March 24, 2023, multiple tornadoes moved through Mississippi and Alabama. According to the National Weather Service, there were reports of twenty tornadoes that swept through the two states that day, including a violent scale 4 Enhanced Fujita (EF) in Rolling Fork, MS. By Sunday, another tornado was confirmed to have touched down near LaGrange, Georgia, about 65 miles southeast of Atlanta. All Within My Hands is granting $50,000 to Team Rubicon and $50,000 to Direct Relief to assist in their recovery efforts.
Residents in the path of funnel clouds have lost nearly everything, and in many areas, flipped cars, demolished houses, ripped powerlines, and toppled water towers are all that remain. Homes, businesses, farmland, and most devastatingly, twenty-six lives have all been lost. The damage to these communities will last a very long time, but the need for aid and the response by both Team Rubicon and Direct Relief are immediate.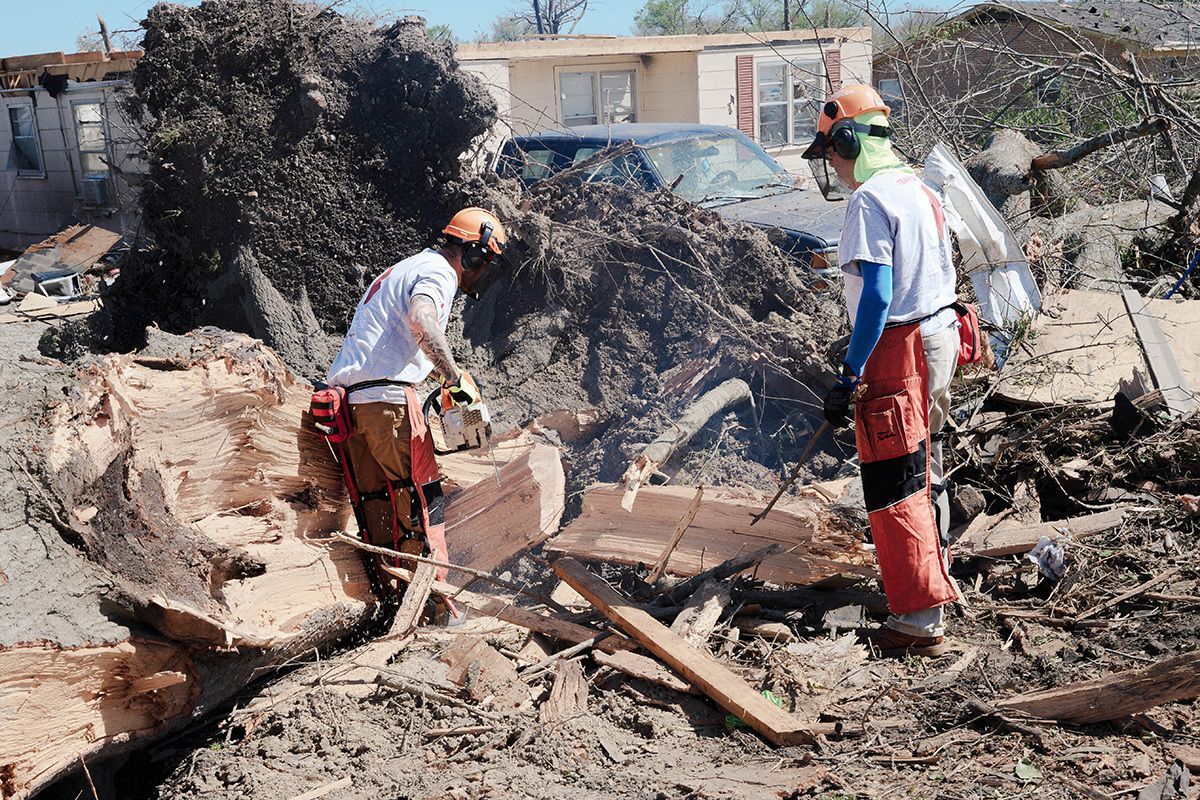 Team Rubicon's volunteers, known as "Greyshirts," are boots on the ground in impacted communities, assessing damage and clearing trees and debris from roadways. They are the only non-profit organization conducting this type of service, allowing first responders to come in and residents to leave to access vital resources.
The environment is not the only thing in need of attention. Public health and safety are also serious concerns, from acute injuries to unmanaged chronic conditions that can develop into medical crises. Direct Relief is sending supplies to the Mississippi and Alabama Primary Care Associations, the Mississippi and Alabama Free Clinic Associations, and National VOAD (Voluntary Organizations Active in Disaster) to support emergency medical care.
About Team Rubicon
Team Rubicon is a veteran-led humanitarian organization that serves global communities before, during, and after disasters and crises. Founded following the Haiti earthquake in 2010, the organization has grown to more than 150,000 volunteers across the United States and has launched over 1,100 operations domestically and internationally.
About Direct Relief
Direct Relief is a humanitarian aid organization, active in all 50 states and over 80 countries, with a mission to improve the health and lives of people affected by poverty or emergencies – without regard to politics, religion, or ability to pay.