AWMH Donates $250,000 to Direct Relief and World Central Kitchen Following the 7.8 Magnitude Earthquake in Turkey
FEBRUARY 14, 2023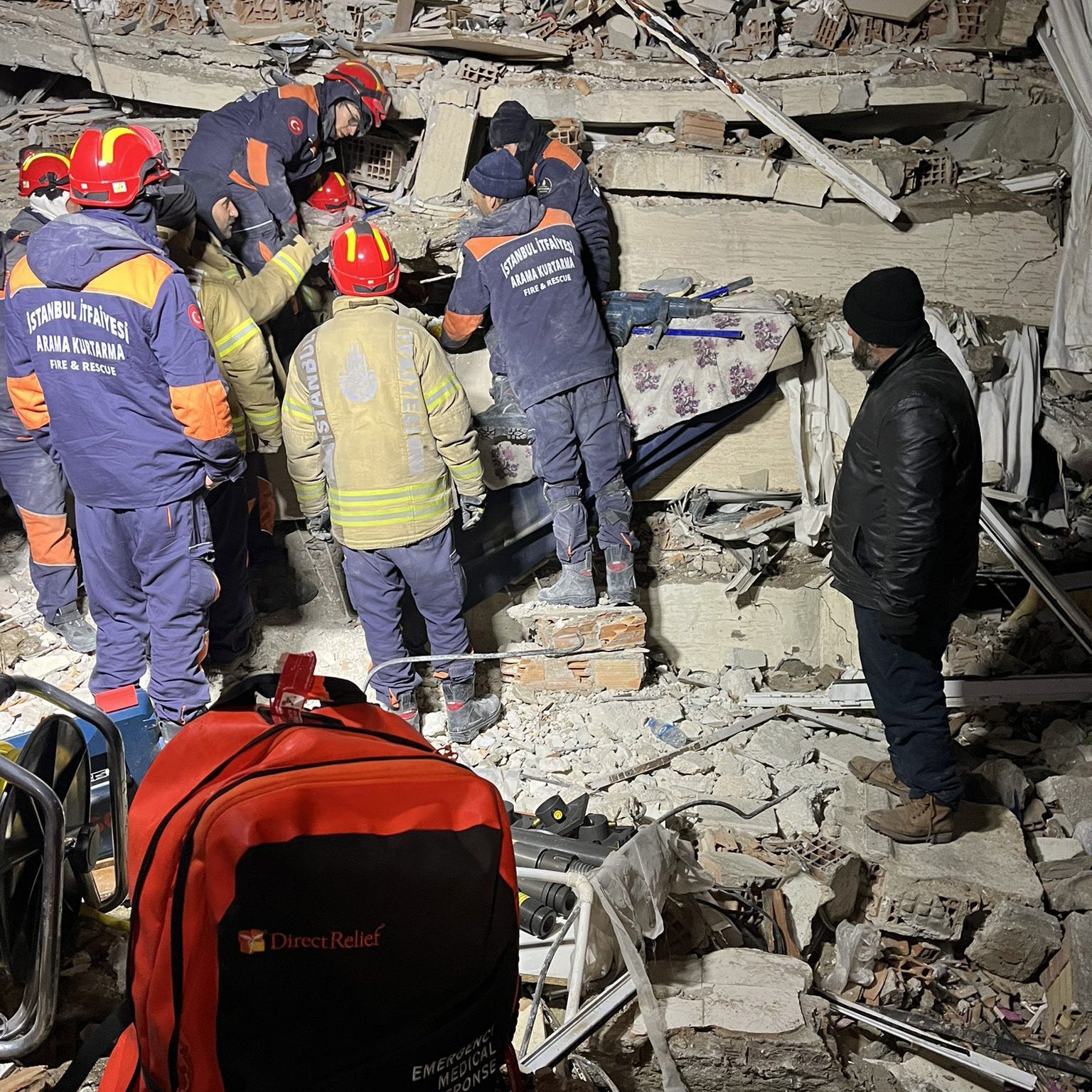 On February 6, a 7.8 magnitude earthquake struck southern Turkey and northern Syria, followed mere hours later by a 7.5 earthquake. As the window closes on rescue efforts following the devastating earthquakes and aftershocks, the region is left with entire towns and cities reduced to piles of concrete. The human toll is devastating, as more than 36,000 people have been killed; tragically, that number is expected to rise in the coming days. And the estimated financial damage exceeds $84 billion in Turkey alone.
All Within My Hands is contributing $125,000 grants to Direct Relief and World Central Kitchen to assist in funding much-needed medical aid and meals. AWMH has strong, established partnerships with these organizations, and we remain committed to supporting both because of their ability to reach the source of destruction and provide aid to the affected communities and individuals. Direct Relief and WCK have had boots on the ground providing hands-on relief since the day after the quakes hit.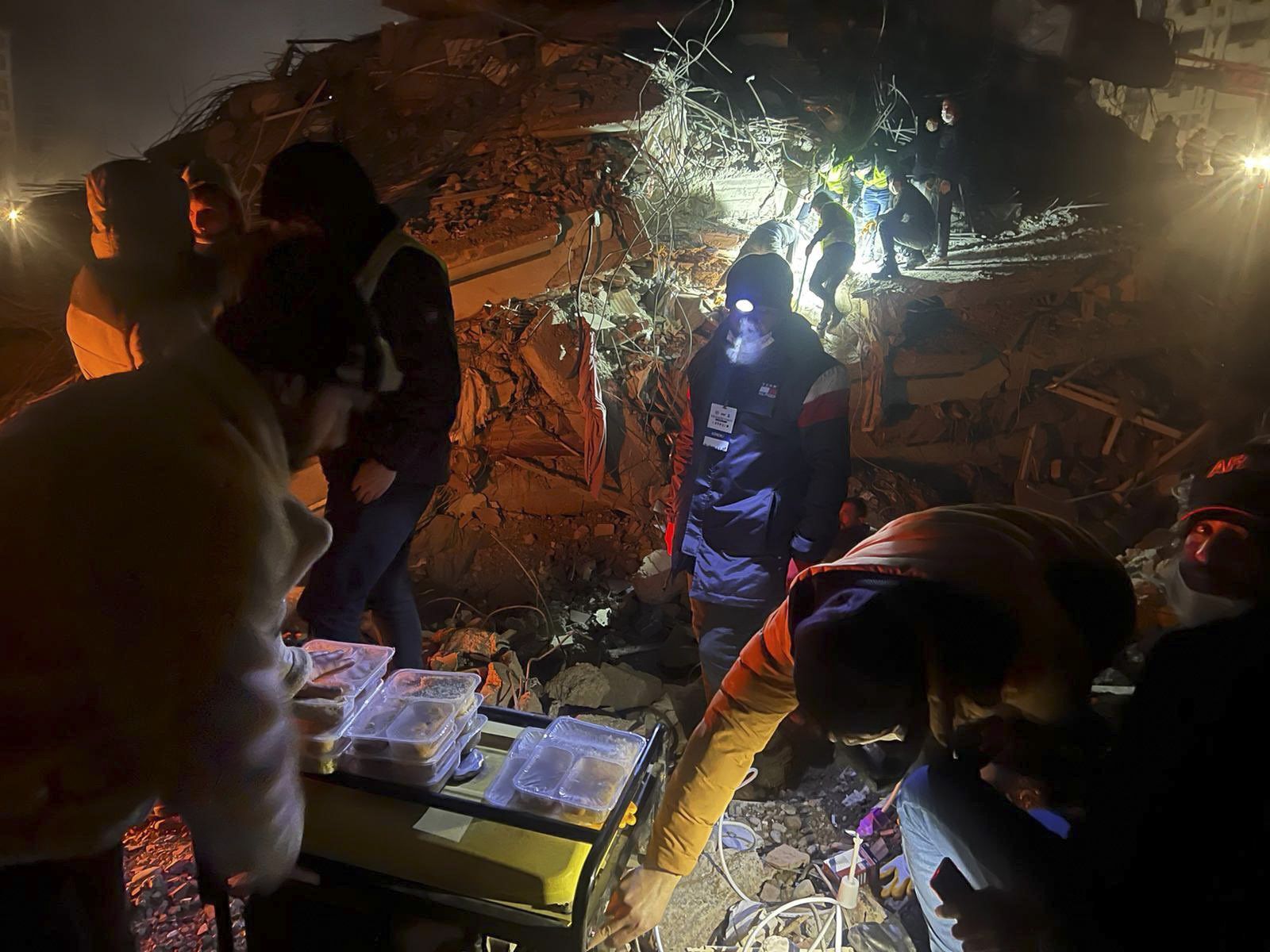 Direct Relief is actively responding to the crisis through its network of regional healthcare partners. The organization is fulfilling requests for medical supplies – with over 22 tons already allocated - such as emergency medical packs, antibiotics, cardiovascular medicines, analgesics, personal hygiene kits, oral rehydration salts, acetaminophen, prenatal vitamins, and more. Mobilizing these urgent deliveries follows the organization's immediate response of providing financial support for search and rescue efforts to AKUT (Turkish Search & Rescue Team). 
World Central Kitchen activated its meal distribution channels within hours of the news breaking, with founder José Andrés personally delivering sandwiches to a shelter. The organization set up a large-scale response that establishes and utilizes its own kitchens. While it is unable to use the local culinary infrastructure, WCK is providing support by funding local businesses directly and employing local chefs. The organization is currently distributing over 125,000 meals per day, totaling over 600,000 meals within one week.
About Direct Relief
Direct Relief is a nonprofit, apolitical, nonsectarian organization that provides humanitarian assistance without regard to race, ethnicity, political or religious affiliation, gender, or ability to pay. Direct Relief works to equip health professionals in resource-poor communities to meet the challenges of diagnosing and caring for people in need.
Based on years of experience responding to large-scale emergencies worldwide, Direct Relief has designed a range of product solutions that help address the needs of vulnerable communities so that they are prepared for more frequent, more destructive emergencies. And when disasters strike, Direct Relief responds fast, effectively, and efficiently to get medical resources where they need to be to save lives.
Disaster response requires rapid mobilization, but the help must be of the right type. Direct Relief's efforts are fast, yet always in direct response to specific requests from local partners and are coordinated with other organizations and public agencies to ensure the most efficient use of resources. Direct Relief was honored for its custom disaster response products with Fast Company's "World Changing Ideas Award" in 2020.
A global operation, Direct Relief ranks among the country's most effective humanitarian assistance organizations. The only U.S. nonprofit to obtain Verified Accredited Wholesale Distributor (VAWD) certification by the National Association of Boards of Pharmacy, Direct Relief is among the largest medical suppliers to safety-net facilities throughout the U.S. and the world.
Direct Relief works to equip health professionals in resource-poor communities to meet the challenges of diagnosing and caring for people in need. After all, sick people who don't receive care can't work; they get poor or stay poor, and people who are poor are at higher risk of getting sick. Breaking this vicious cycle is an enormously complex endeavor, which requires changes in many areas other than health services. But under any scenario, better access to health services is essential.
A winner of the CECP Director's Award, the Peter F. Drucker Award for Nonprofit Innovation, and the 2013 ESRI President's Award for GIS Mapping, Direct Relief maintains a four-star rating from Charity Navigator, a 100% fundraising efficiency rating from Forbes magazine, and ranks among Fast Company's 10 most innovative nonprofits.
About World Central Kitchen
Founded in 2010 by Chef José Andrés, World Central Kitchen (WCK) is a nonprofit organization that is first to the frontlines providing fresh meals in response to crises while working to build resilient food systems with locally-led solutions. Applying our model of quick action, leveraging local resources, and adapting in real-time, WCK has served more than 250 million nourishing meals around the world. 
When disaster strikes, WCK's Relief Team mobilizes with the urgency of now to start cooking and serving meals to people in need. By partnering with organizations on the ground and activating a network of local restaurants, food trucks, or emergency kitchens, WCK serves comforting meals to survivors of disasters quickly and effectively. To support regional economies, WCK prioritizes purchasing local ingredients to cook with or distribute directly to families in need.
We know that good food provides not only nourishment, but also comfort and hope, especially in times of crisis.