Donate For The Chance To Be A Metallica VIP At Lollapalooza '22!
APRIL 27, 2022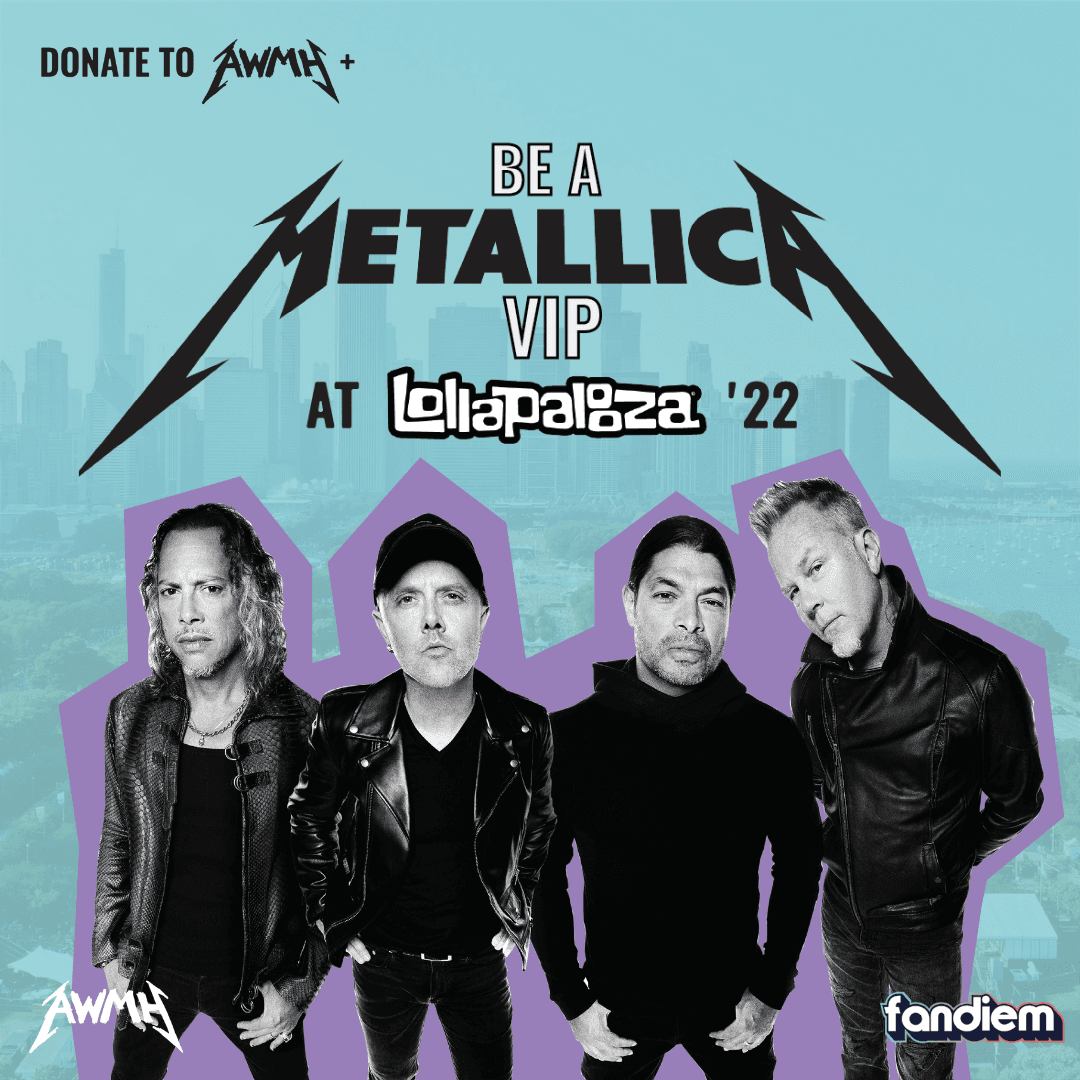 Thanks to the amazing people at C3 presents along with our friends at Fandiem, we're bringing you the opportunity to enjoy the definitively unique musical experience that is Lollapalooza.
The 4-day music festival is happening in Chicago's historic Grant Park from July 28-31, 2022. We've secured a pair of 4-day VIP passes along with airfare and hotel accommodations to give you a concert getaway you'll never forget. Plus, you'll get to see Metallica from the Snake Pit and receive a show-played drumhead signed by the band! 
This Fandiem sweepstakes means you could attend the festival in VIP style AND support our Month(s) of Giving. Just like with our other campaigns this April and May, all funds raised by this sweepstakes will go to World Central Kitchen's #ChefsForUkraine fund.
Donation options begin as low as $10, plus there is a free entry method.
Sweepstakes ends Monday, May 23 at 11:59 PM PT.