February's Auction: Signed Freeze 'Em All Drumhead
FEBRUARY 2, 2021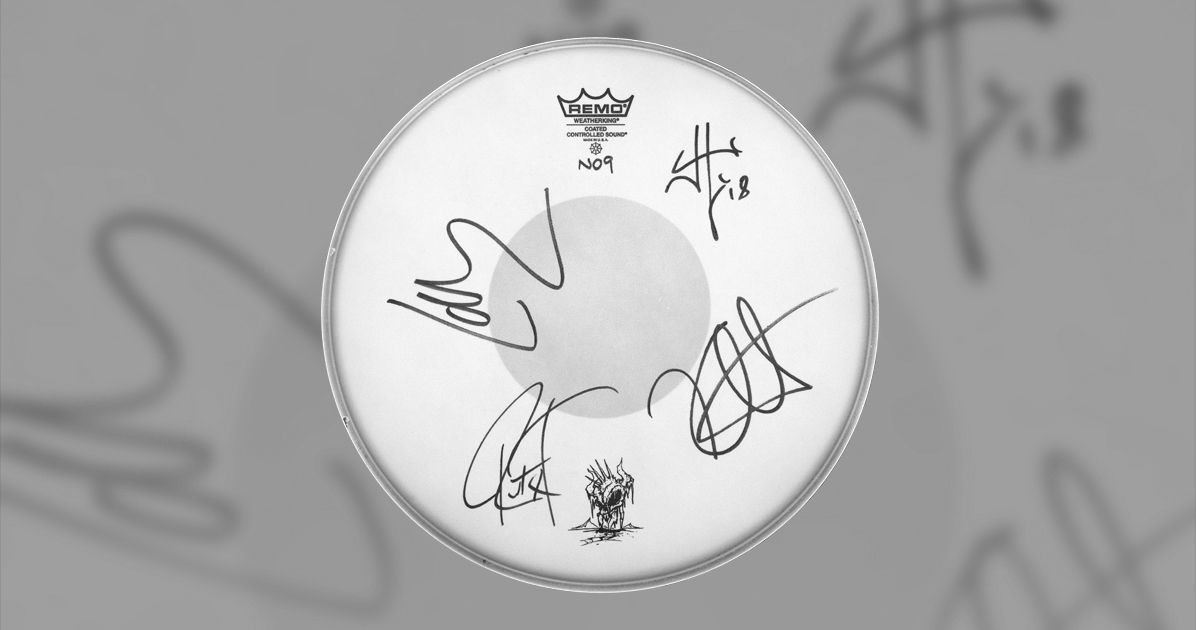 This very cool, once very cold, drumhead was created for Lars Ulrich in advance of Metallica's 2013 performance at Carlini Argentine Base on the South Shetland Islands in Antarctica. Metallica performed this unique show for contest winners from Latin America along with the crew from the ship that brought them there, and even the research scientists living on the icy islands got to enjoy the gig!

Fun Fact: In order to protect the environment from noise pollution, everyone in the audience had to wear headphones to hear the music. Now that's heavy!
This is your chance to bid on this piece of Metallica history in our monthly auction. All funds raised by this item benefit All Within My Hands and help further the Foundation's work in the areas of food insecurity, workforce education, and critical local services. Auction closes Tuesday, February 9th, 12:00 PM PST.