February's AWMH Auction
FEBRUARY 6, 2020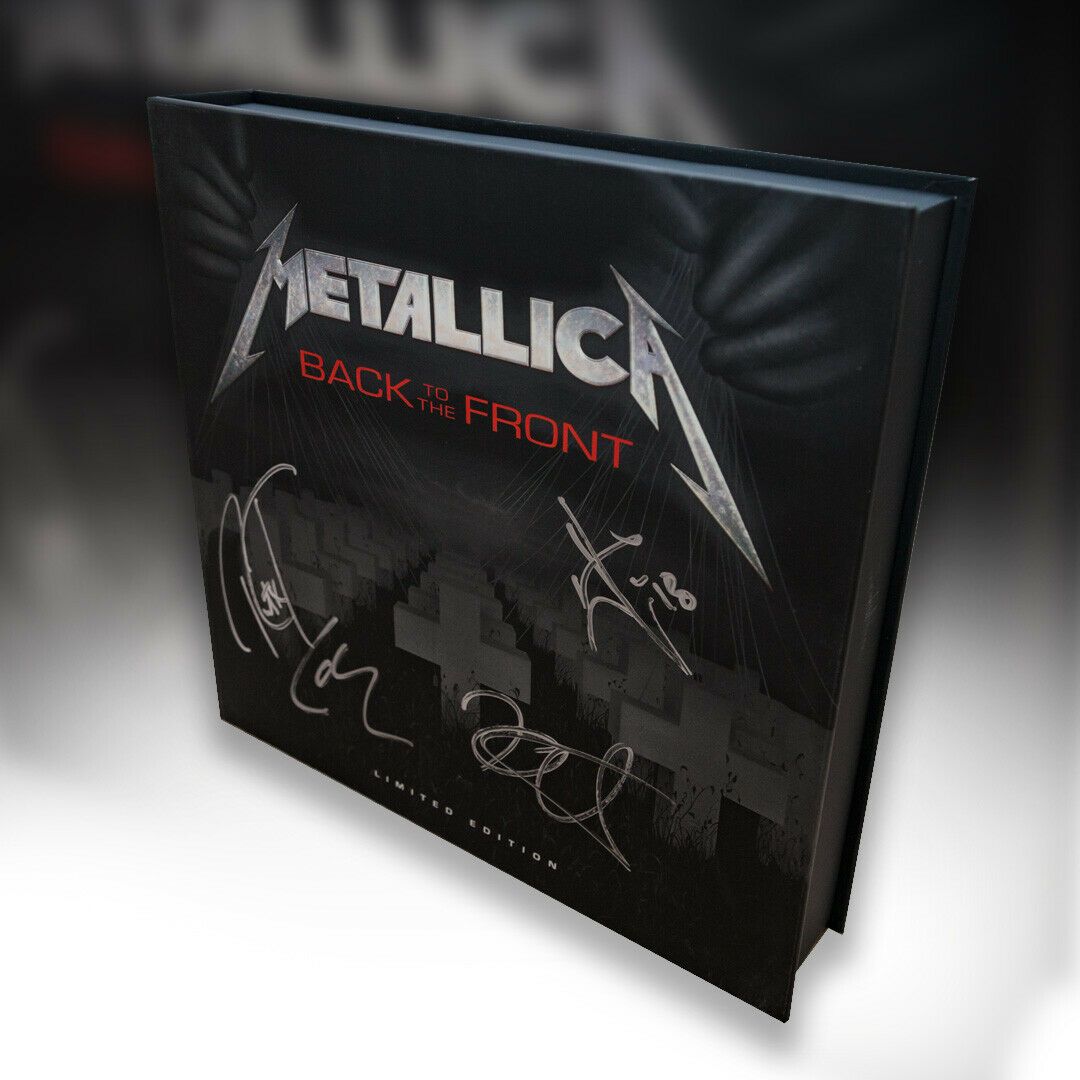 Get your hands on the now-sold-out deluxe-edition of Metallica: Back to the Front, autographed in silver Sharpie by all four members of Metallica (James Hetfield, Lars Ulrich, Kirk Hammett, Robert Trujillo).
Metallica: Back to the Front tells the fully authorized story of the creation of Metallica's third album, Master of Puppets, and its subsequent tour. This 276 page, hardcover, clothbound, large format coffee table book features exclusive interviews with band members, important figures in the band's history, and contributions from fans around the world. It Includes hundreds of previously unseen images from the band's personal archives.
Get more information, and bid here >>
eBay auction closes at 1pm PT on Thursday, February 13th.