Helping Hands 2022 Breaks Records with $3 Million Raised
FEBRUARY 8, 2023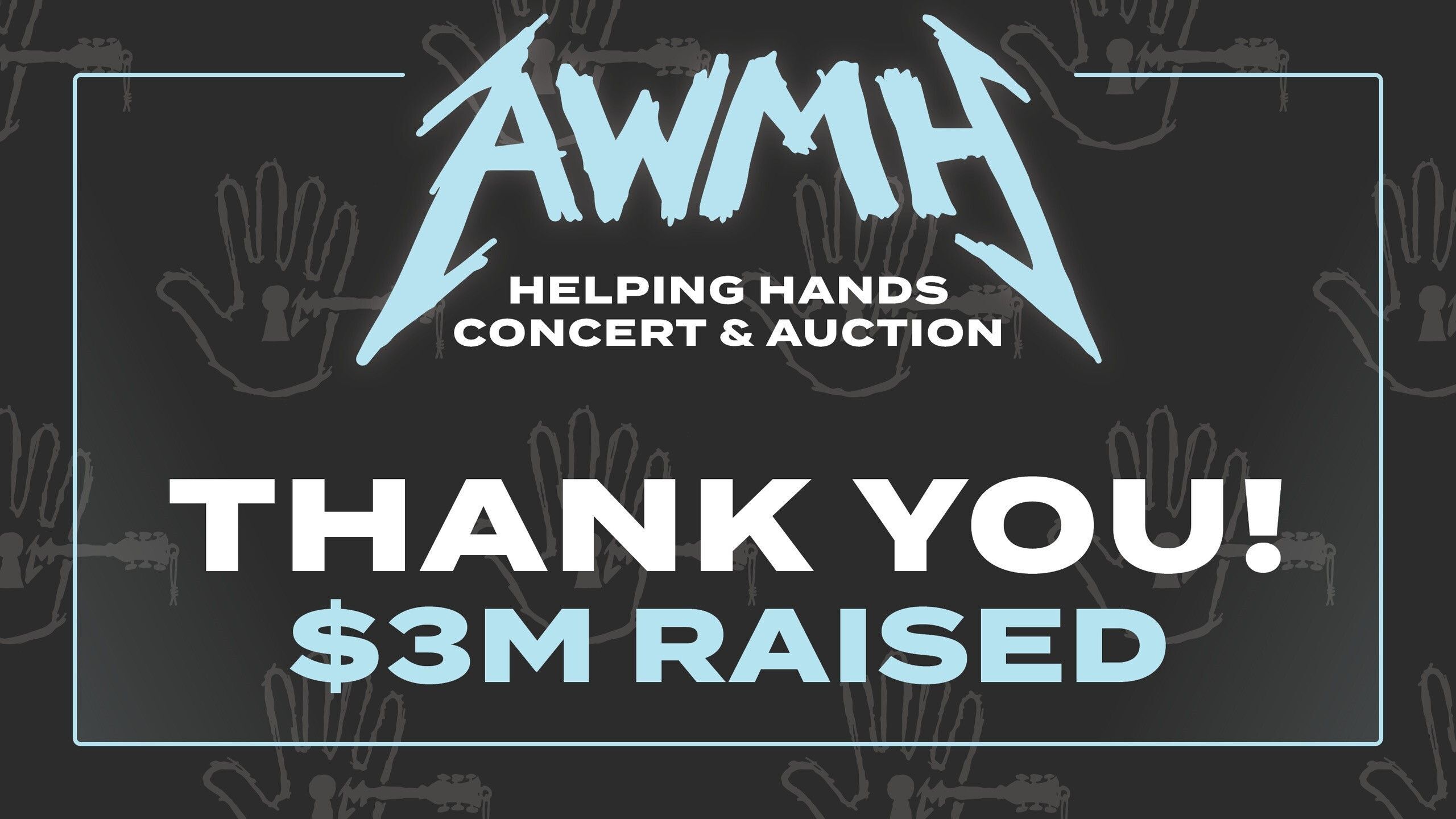 With their final show of the year, Metallica blew the roof off The Microsoft Theater for the third Helping Hands Concert & Auction. Thanks to the support of fans and sponsors, the evening raised approximately $3,000,000 - a total higher than the first two benefits combined!
The December 16 event was elevated to new heights thanks to some serious star power. The evening's host, Jimmy Kimmel, and surprise guest, Robert Downey Jr., contributed their talents and platforms to help spread AWMH's message. Greta Van Fleet set the tone for the evening with a spectacular opening performance. And St. Vincent joined Metallica for a stunning rendition of "Nothing Else Matters." All these elements combine for not just a memorable night in Los Angeles but for fans worldwide streaming the show live on Paramount+, MTV's YouTube channel, and PlutoTV.
As much about highlighting philanthropy as it was about entertainment, six organizations doing essential work year-round were honored. Each group had representatives participate in the program and received a grant of $25,000. We were also thrilled to host Reggie Gregory, one of our Metallica Scholars, who spoke about what this program means to her.
Helping Hands 2022 Photo Gallery
Helping Hands 2022 Photos
Learn About The Honorees
We cannot thank the Metallica Family and AWMH supporters enough for joining us to create an event we'll never forget. As always, we encourage you to find a cause that inspires you - whether it's related to AWMH or not - and give back your time, money, voice, or however you can.