It's Giving Tuesday - Vinyl Release of AWMH Concert Available for Pre-Order
NOVEMBER 27, 2018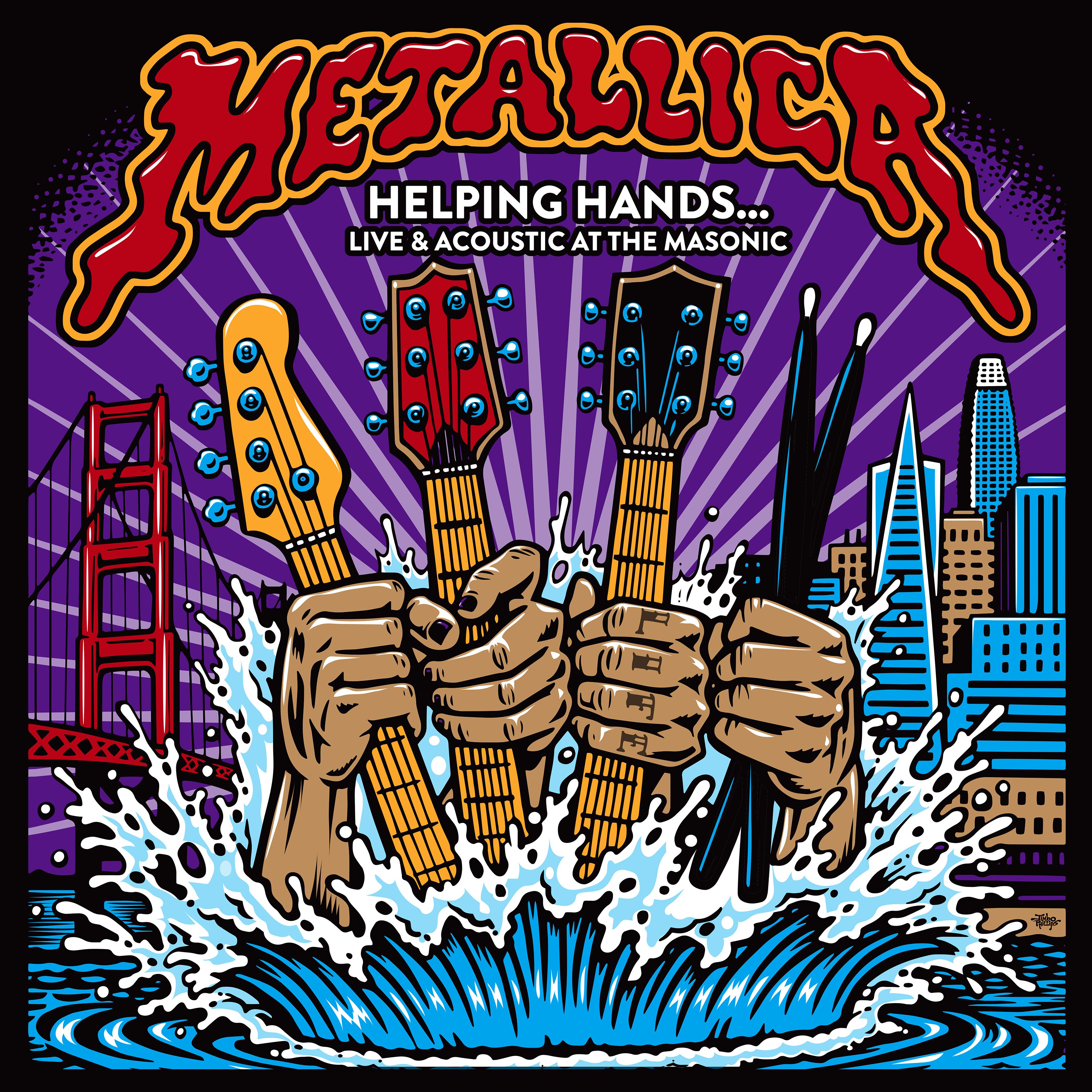 The holiday season is in full swing now and as you shop and celebrate with friends and family we want to encourage you to also continue to support those less fortunate in any way you can by donating your time or making a contribution; spread the word about your good works via social media and inspire others too! Today we commemorate #GivingTuesday, a global day of giving as we continue to raise funds for All Within My Hands and move forward with our mission to fight hunger and assist in creating sustainable communities through workforce education.
As part of Giving Tuesday, we're excited to announce that we'll be releasing Helping Hands…Live & Acoustic at The Masonic on limited edition, 140g colored vinyl with proceeds donated to All Within My Hands. The recording of our inaugural Helping Hands Benefit Concert held in San Francisco on November 3rd will be available on two discs mixed by Greg Fidelman and mastered for vinyl by Reuben Cohen at Lurssen Mastering. The acoustic set was a mixture of our songs along with covers of Deep Purple, Nazareth, Bob Seger and Blue Öyster Cult classics.
Available February 1, 2019 at independent retail around the world and digital and streaming services with pre-orders beginning today in the Metallica Store and in our European store. In addition to the pre-order on the vinyl, the Met Store will also feature a limited-edition etched glass featuring the iconic Pushead artwork for "One" with all net proceeds donated to AWMH, also in honor of Giving Tuesday. The etched glass will go on sale at 1 PM Pacific Time only in the Metallica Store.
Thanks to all of you and our generous sponsors, the very first fundraising concert and auction raised over $1.3 million! Those resources will be used to work with our partners at Feeding America and the American Association of Community Colleges, for more info and to donate, visit allwithinmyhands.org. Thank you for your continued support and enjoy the holidays!
Disc One / Side A
1. Disposable Heroes
2. When A Blind Man Cries
3. The Unforgiven
Disc One / Side B
1. Please Don't Judas Me
2. Turn the Page
Disc Two / Side C
1. Bleeding Me
2. Veteran of the Psychic Wars
3. Nothing Else Matters
Disc Two / Side D
1. All Within My Hands
2. Enter Sandman
3. The Four Horsemen
4. Hardwired