James Steals Second, But Gives Back First
APRIL 26, 2019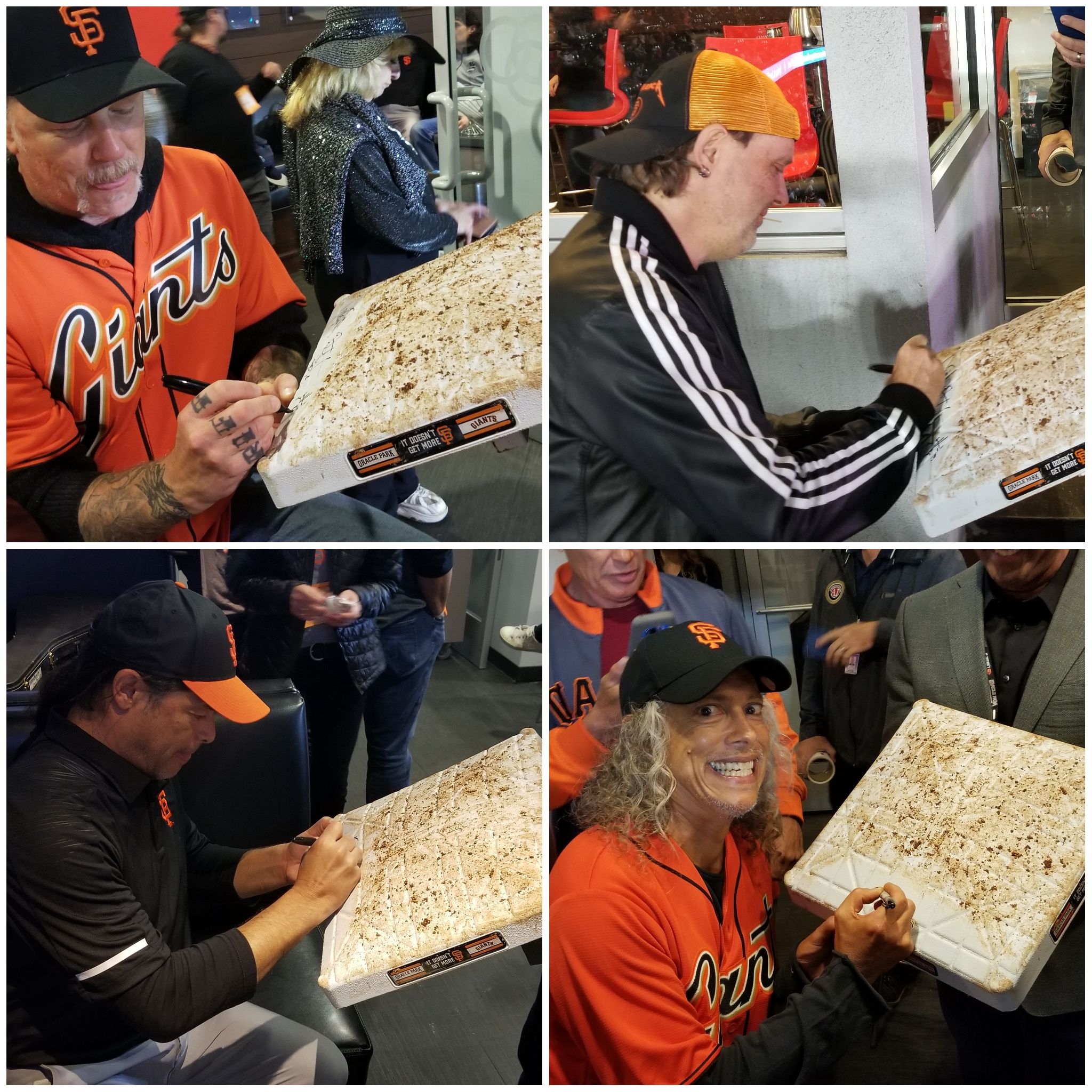 James Hetfield stole second during the 7th Annual Metallica Night with the San Francisco Giants, an event that helped to support AWMH and the Giants Community Fund!  
As an honorary member of the Giants grounds crew, James swapped out second base after the third inning field maintenance in front of eager fans and donors. In addition to the money raised through Metallica Night ticket sales, the band did their part to make a very cool moment live on forever. 
For the collector, this is an exclusive piece of Metallica & San Francisco Giants history and a great way to support the AWMH mission while enjoying America's favorite pastime!
This is an official Schutt game used base from the 2019 San Francisco Giants season. This base has jewels affixed to all four sides: two sides show the Giants vs. Yankees and dated April 26, 2019 and the other two sides showcase a more generic logo of the San Francisco Giants and Oracle Park.
This base is signed by all four members of Metallica (James Hetfield, Lars Ulrich, Kirk Hammett, and Robert Trujillo).
Proceeds from this auction will benefit Metallica's foundation, All Within My Hands.
This item sold for $2,130 on May 3, 2019.