March AWMH Auction: Bid on an autographed "Master of Puppets" Deluxe Box Set
MARCH 5, 2019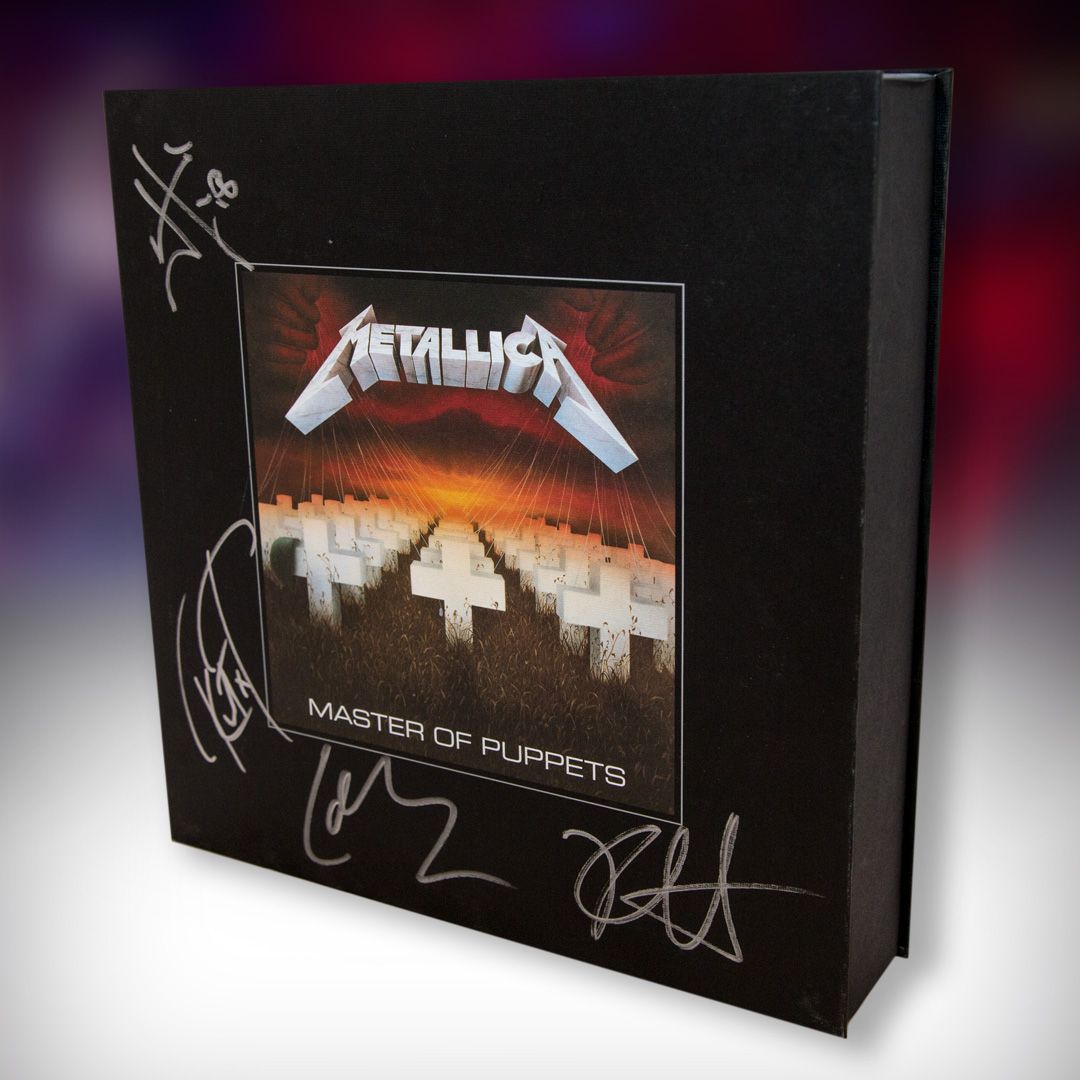 The March AWMH auction is here and this month's featured item is a Master of Puppets Remastered Deluxe Box Set autographed by all four members of Metallica! Filled with three vinyl records, ten CDs, two DVDs, one cassette, a hardcover book including previously un-seen photos, a "Damage, Inc." lithograph, and more, this box set is a must have for any collector!
Bidding closes on Tuesday, March 12th at 1:00 PM PDT. Proceeds from this auction go directly to the Foundation to assist us in our work supporting workforce education and the fight against hunger.
Keep an eye out for new auctions on the first Tuesday of each month and stay tuned to this site as well as the AWMH Facebook, Twitter , and Instagram accounts for updates and links to each auction.