November's AWMH Auction
NOVEMBER 11, 2019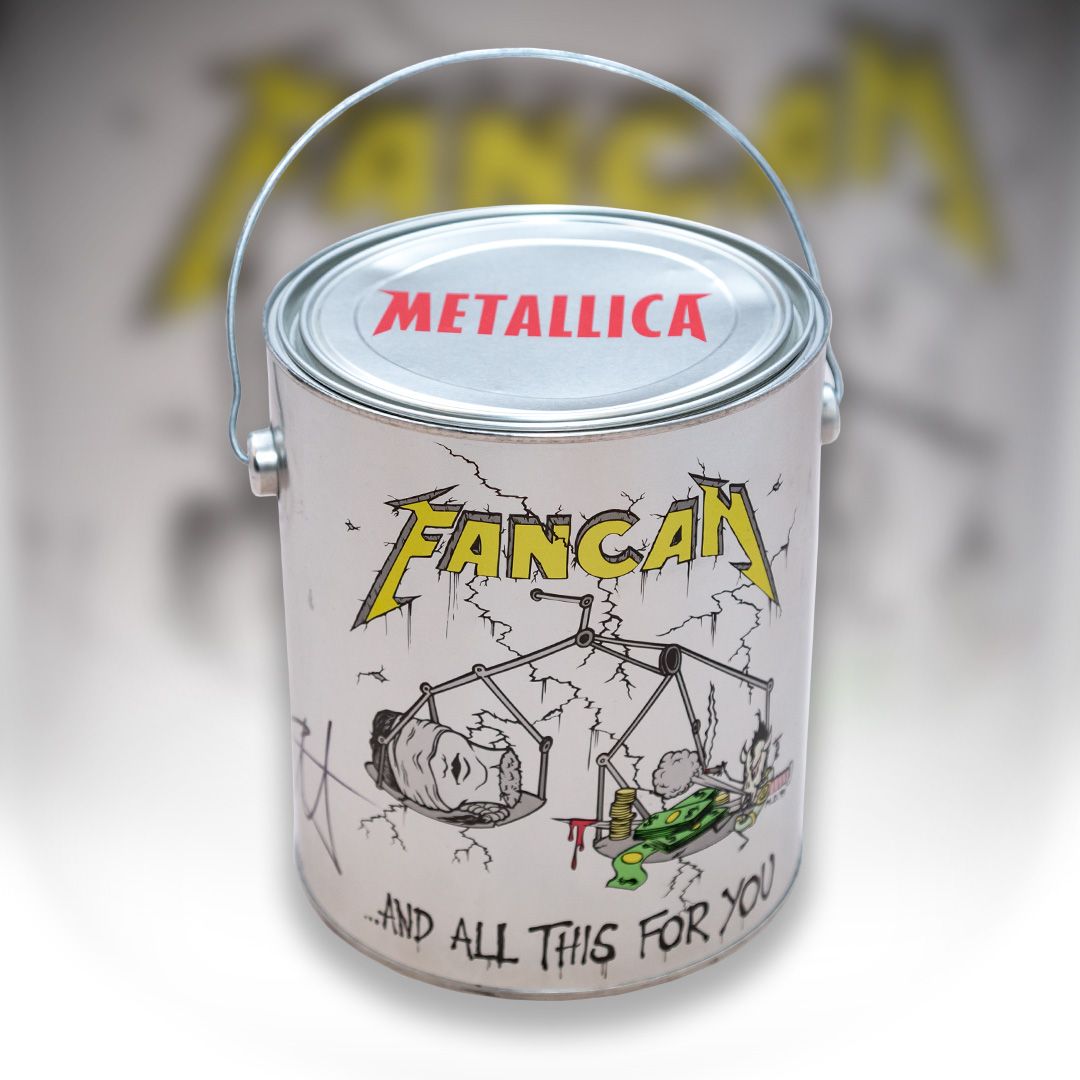 Produced for Fan Club Members in 2001 and autographed by all four current members of Metallica (James Hetfield, Lars Ulrich, Kirk Hammett, and Robert Trujillo) in black sharpie.
Contains:
CD – Recording of the February 5, 1989 show at Reunion Arena in Dallas, TX.
VHS – Recording of the (free to attendees!) November 11, 1997 show at the CoreStates Complex Parking Lot in Philadelphia, PA.
Justice Crew Shirt – The t-shirt worn by the crew on the Damaged Justice Tour (100% cotton, black, short sleeved, size large).
Dog Tag featuring The Metallica Club logo.
Auction closed Monday, November 18, 2019.