Ringing in the New Year with the Return of Monthly Auctions!
JANUARY 5, 2021
We're kicking off the new year with the return of the monthly auctions! Those of you who have been following AWMH for a while will remember that before COVID-19 struck, we hosted auctions on the first Tuesday of every month. Though we're still navigating our new normal, we decided it was time to bring back this old favorite.
Just as before, each auction will kick off on the first Tuesday of every month and will last for one week. But not everything is staying the same. We've changed platforms (you may have bid on our memorabilia on eBay in the past) - you'll now find us on Givergy! If you checked out the Helping Hands 2020 Auction, you'll recognize the new site.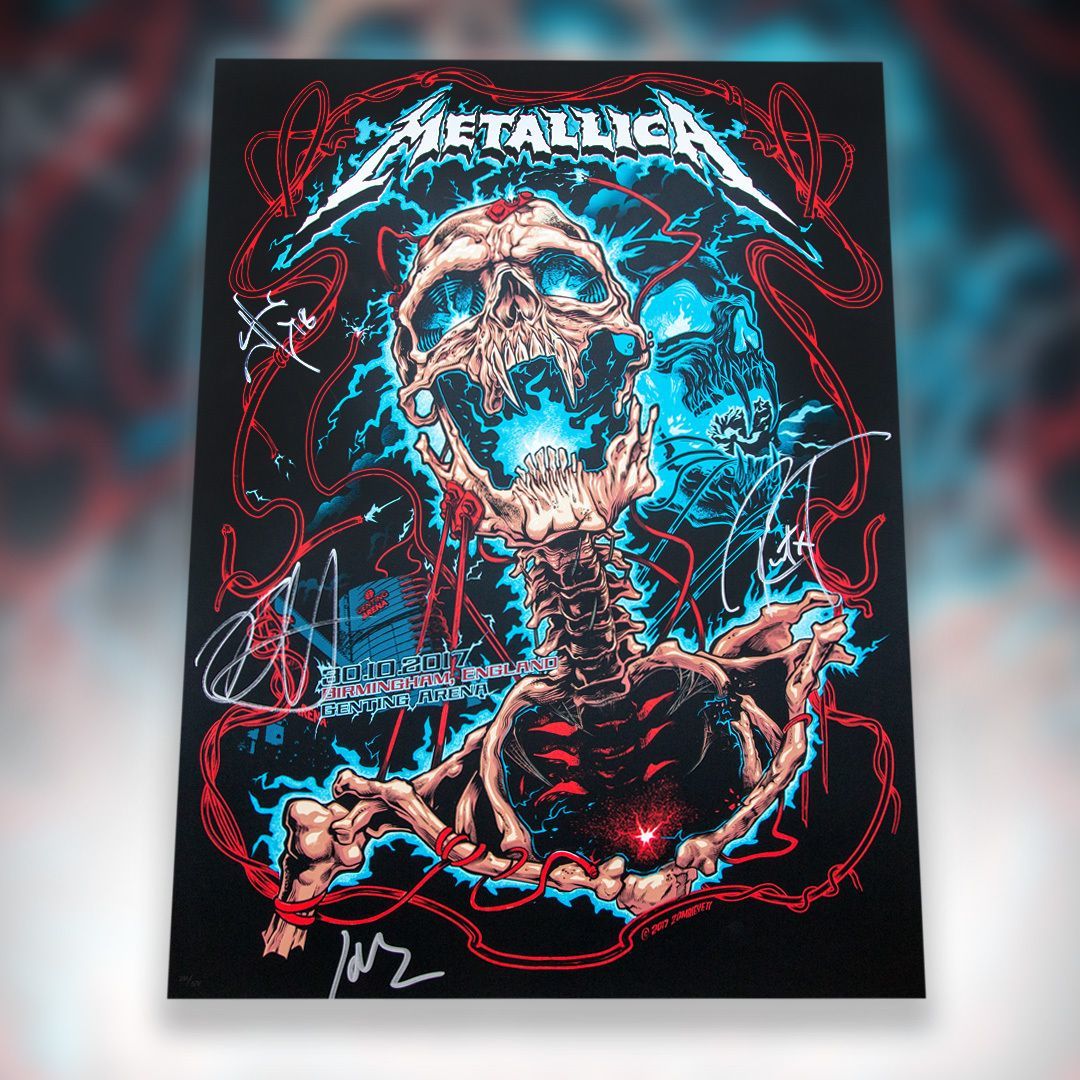 Now… for the details you want! Our first auction of the year features the official concert poster from the band's October 30, 2017 show at Genting Arena in Birmingham, England. This limited-edition, screen-printed concert poster featuring art by Jeremy Packer, measures 18" x 24", is numbered, and is signed by all four members of Metallica.
All funds raised by this item benefit All Within My Hands and help further the Foundation's work in the areas of food insecurity, workforce education, and critical local services. Bidding closes Tuesday, January 12th at 12PM PST.