Save The Date: Second Annual AWMH Benefit Concert & Auction
SEPTEMBER 20, 2019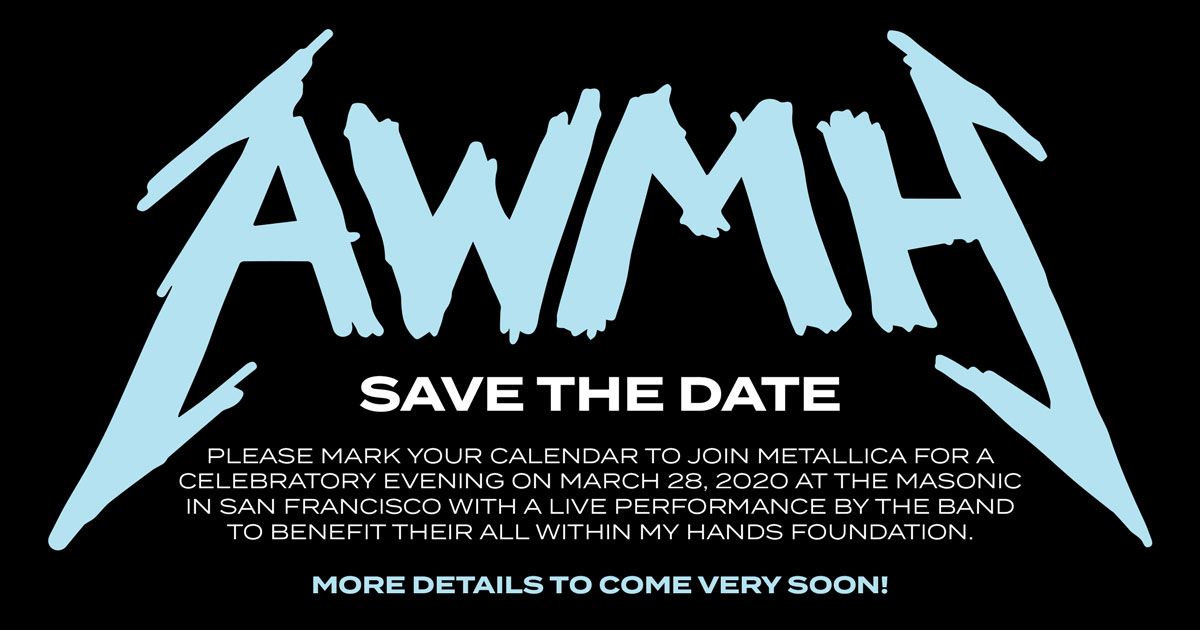 Thank you to all of you from near and far, literally from all around the globe, who came to San Francisco to spend the weekend with us for the two S&M² concerts… we're still feeling the tremendous buzz and love from those nights! It only seemed fitting to invite you all back again soon, so we're here to announce the date of our second annual All Within My Hands Foundation Helping Hands Concert & Auction on Saturday, March 28, 2020. Just like last year's show, the benefit will be held at the very intimate Masonic in San Francisco.
Mark your calendars to join us and see what we've been up to since the Foundation formed in 2017, learn about the charities we've supported and the work we're doing in local communities, and we'll close out the night by hitting the stage for a live performance.
We hope you'll join us again next year and keep watching here for more details coming by the end of 2019.