September Auction - Studio Used & Autographed Drumhead
SEPTEMBER 10, 2019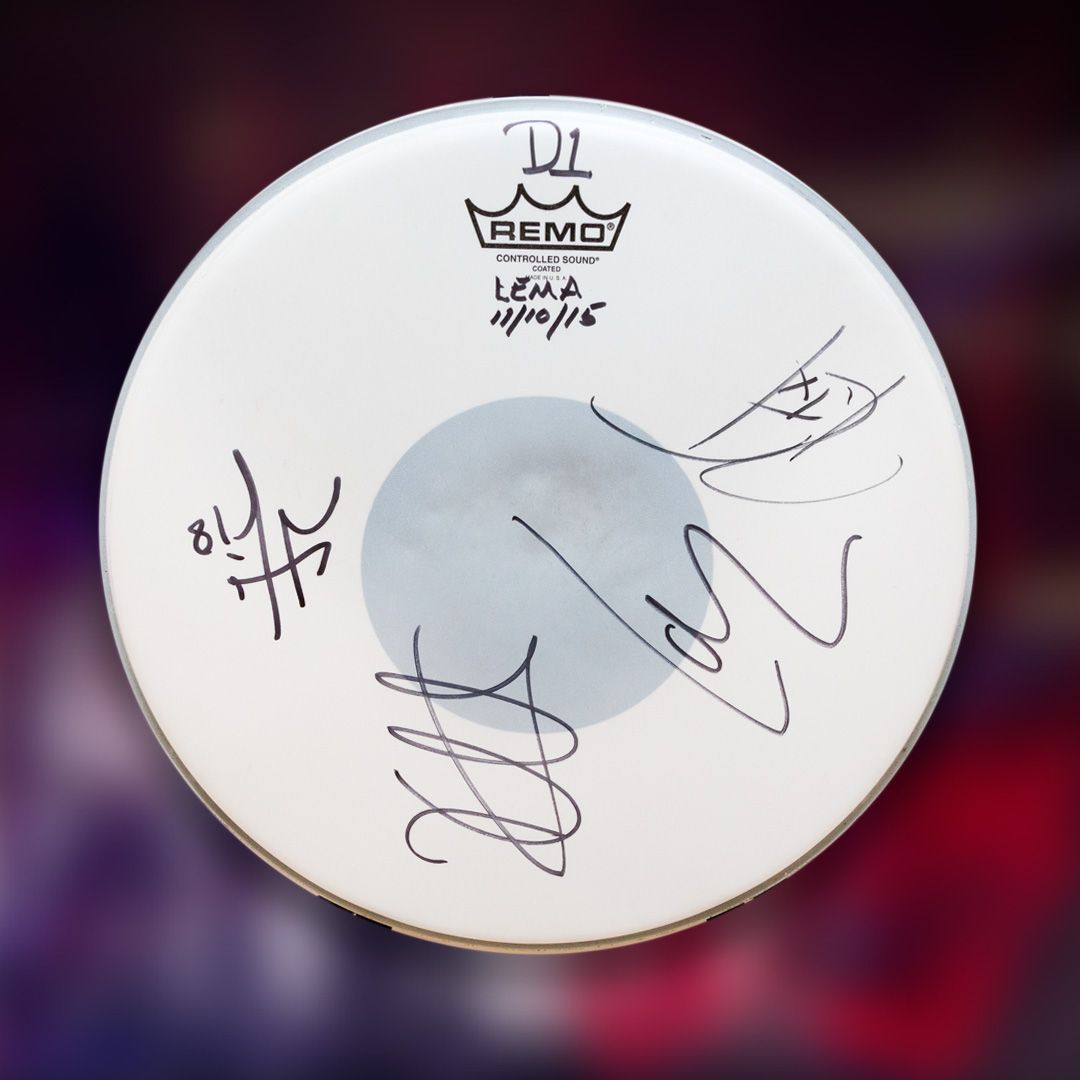 The All Within My Hands auction is back! September's item is a studio used drumhead played by Lars Ulrich during the November 10, 2015 rehearsal of the song "Confusion" (working title "Lima" / misspelled "Lema" in studio by tech) on Metallica's 2016 release, Hardwired...To Self-Destruct, and is autographed in black sharpie by all four members of Metallica (James Hetfield, Lars Ulrich, Kirk Hammett, and Robert Trujillo).
This item includes a verified hologram sticker and comes with a letter of authentication. Proceeds from this auction directly benefit All Within My Hands. 
Auction closed Tuesday, September 17th.