Adwale - Community College of Baltimore County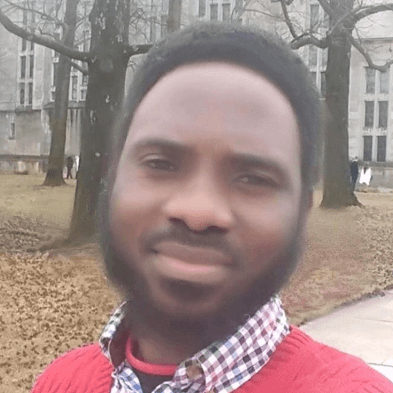 Meet Adewale, aka Wale, a Metallica Scholar from Community College of Baltimore County who was ready for something new and found the support he needed to go for it! With more than four-year's experience working as a line-cook at a local hotel, Wale learned about the Certified Apartment Maintenance Technician (CAMT) training at CCBC that was being supported by Metallica's All Within My Hands Foundation and was intrigued.
Wale's thirst for learning was apparent after the initial information session describing program details. He jumped into his classes with both feet, instantly becoming a peer leader making positive contributions to the learning experience. Despite having zero exposure to maintenance prior to training, his study efforts and focus stood out. Wale regularly dissected information and explained it in laymen terms for the class, especially his "English as a Second Language" peers.  
Today, Wale is happy to report that the management of the hotel where he worked as a cook, has finalized process of employing him to its Engineering department, practicing maintenance technology. In September Wale was promoted from Line Cook to a Maintenance Engineer just as the CAMT program was coming to a close. In 4 months, he increased his hourly income from $11 to $16 per hour.