Daniel - North Idaho College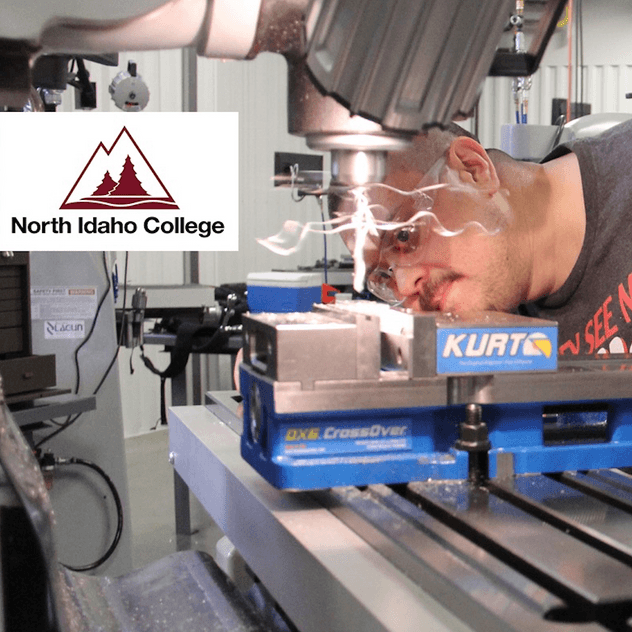 Daniel is returning to school to remain competitive in his field. He has been working in maintenance at the local Stimson Lumber company for the last eight years. A forward- thinker, Daniel wants to ensure that he has the skills he needs to adapt to the 'fourth industrial revolution' that many in the manufacturing industry see on the horizon- sweeping changes brought on by greater automation and increasingly sophisticated artificial intelligence.
To this end, Daniel is pursuing his associate's degree in the Industrial Mechanic/Millwright program. He continues to work full-time while in school. After he completes his degree at NIC, he plans to continue his education with a Bachelor's degree in Business Management to supplement his technical skills in the growing reliability and predictive maintenance fields.
Ultimately, Daniel would like to work for himself as an independent contractor, helping companies build their maintenance health and reliability programs from the ground up, creating a structure for the strategic and proactive service and repair of a wide range of complex manufacturing machinery. He has a few other ideas for areas to specialize in to stay relevant in a rapidly changing industry. "One way or another," he says, "I plan to be a part of the future of the maintenance world."
In his free time, Daniel enjoys being with his wife and three children. Their family shares a number of outdoor hobbies, including riding dirt bikes in the summer and snowboarding in the winter. Daniel says his family is looking forward to a big celebration in summer 2021, when he graduates with a Mechatronics certificate as part of his larger degree program.
The MSI scholarship will help provide this hard-working student with the resources he needs to succeed, now and in the future. "I support a family of five and go to school full time," says Daniel. With his big plans for the future, it is no wonder he wants to start off the next phase of his life on the right foot. "Debt will be one of the toughest things to recover from after school and the less I have the better." He continues, "Anything thatoffsets debt from school is extremely helpful and appreciated!"