David - College of Lake County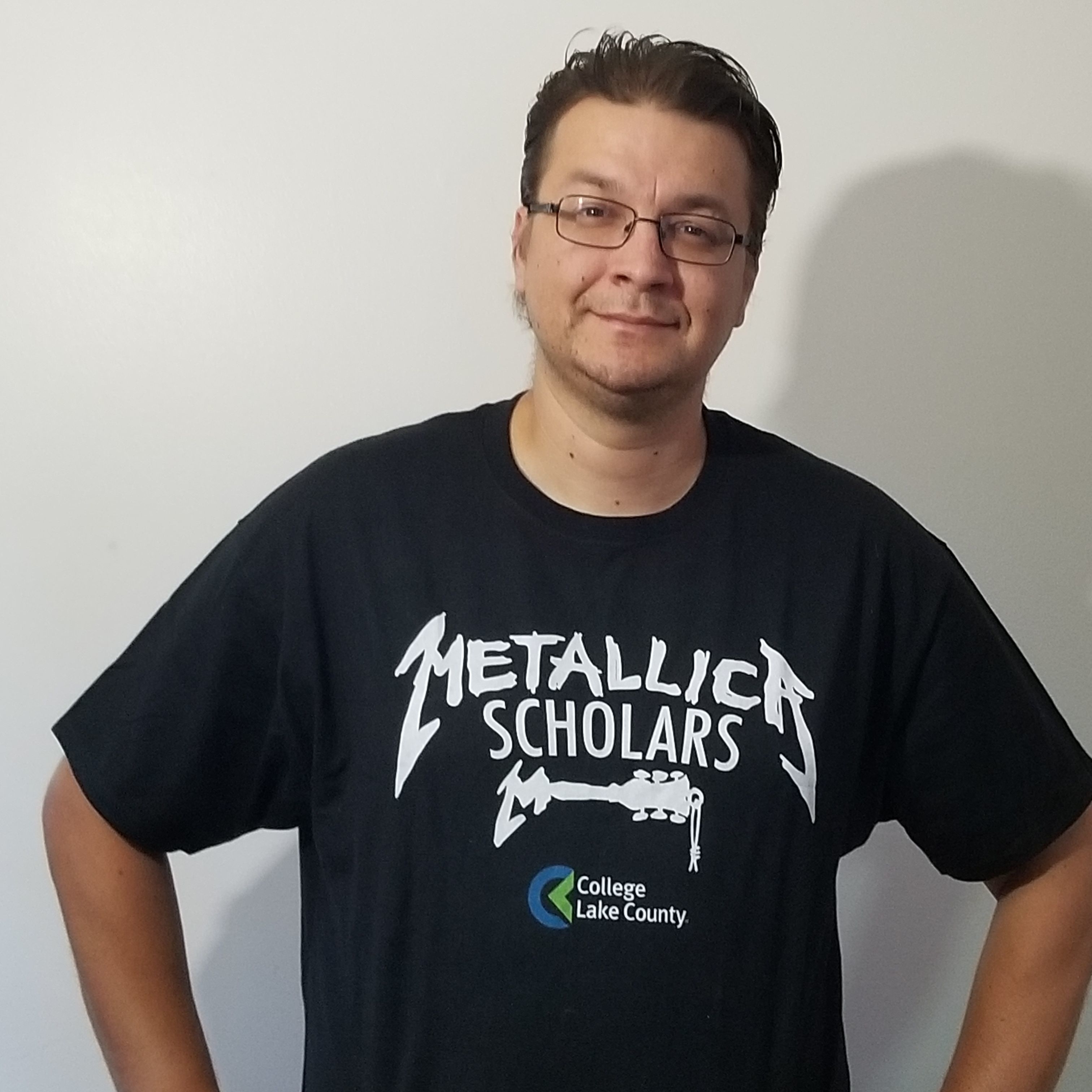 I grew up in various towns in the Chicagoland area in a lower-middle-class household. Pretty normal childhood, I think. I graduated high school in 2002 and decided to enlist in the Army. I'm an OIF (Operation Iraqi Freedom) veteran and was honorably discharged in 2006. Afterward, I got a job with a hydraulics company called Parker-Hannifin where I worked for 9 years. There, I learned how to read blueprints and assemble and test many products. Our main customers were Caterpillar, John Deere, and the U.S. government.
I had originally planned on just taking a couple of classes to learn TIG (Tungsten Inert Gas) welding. No real reason other than I was interested. My wife thought maybe I could make garden art or something to sell for extra income and I was always interested in learning how to weld, but just never seemed to find an opportunity. Perhaps it was that I felt I did not have the time or was simply not motivated enough. Although I started to take classes before the pandemic, I found myself with an abundance of time to really dive into it because of it.
I took extra classes because I figured it would be better to be proficient rather than just have basic knowledge of the craft. So, I decided to go for certification. Along the way, I discovered that most of the classes I was taking overlapped with other welding types and made the decision to go for a certification in all of them. Then it came to my attention that becoming certified in all the offered welding types would bring me so close to getting an associate degree and that motivated me to just continue towards that.
I had only planned to learn TIG for my own personal reasons. It was not originally the plan to continue with my education or seek employment in the field. The pandemic hit and I lost my job, the decision was then made to make use of the time I had to learn this skill and get a better job than I had originally. I now had lots of time on my hands to go through with getting the education and am cramming in as many classes as I can. I am hoping to get a job in the welding field to help my family and refine my skills for myself.
My dad had a cassette tape with their cover of "Stone Cold Crazy" and after hearing it once, I played it over and over because how cool it sounded. I was a weird kid that did not particularly like much music, but that song got me hooked. I could not tell you what was on the other side of the tape because of how much I liked "stone-cold crazy" I would like to thank Metallica for their charity and for providing me with the opportunity to expand my options in going forward with my education. It would be a massive help if it were just enough to cover books. So, I am incredibly grateful for this opportunity to be able to continue my education towards a degree.