Jennifer - Elizabethtown Community & Technical College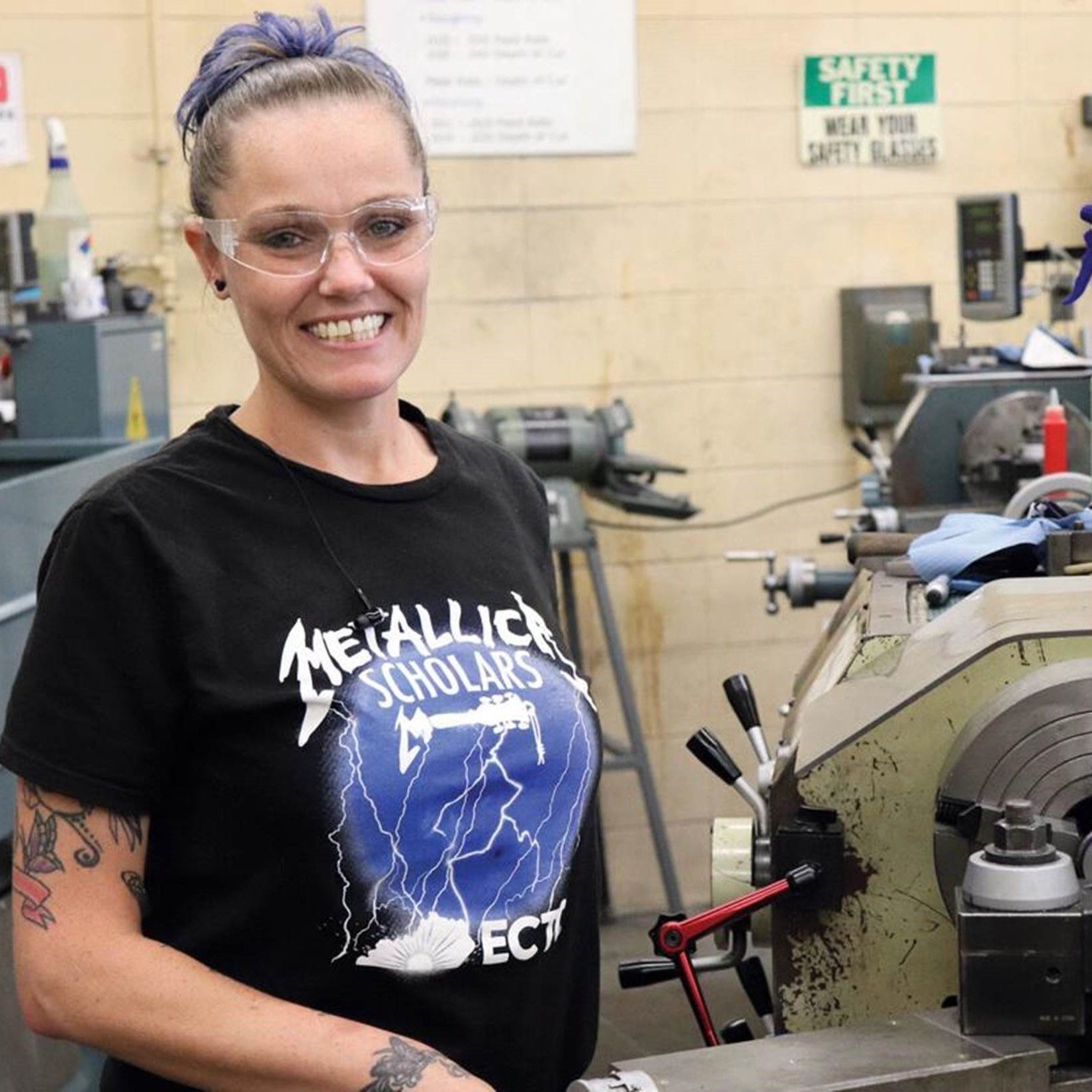 A single mother raising three children, Jennifer Hampton enrolled in the computerized manufacturing and machining program at Elizabethtown Community and Technical College in January. Recently she was recognized as an exceptional student by the Kentucky Association of Manufacturers and was acknowledged by the News-Enterprise in a special feature. As a Metallica Scholars recipient in advanced manufacturing Jennifer had this to say: 
"My future is in my hands and my kids' future right now is all within my hands and to have that extra help and that extra financial support to go to school, I'm humbled by that." 
After earning her degree from ECTC, Hampton said she hopes to locally open her own machine shop. "I want to have something to pass on to my kids," she said.
We are proud to see one of our Metallica Scholars featured in a special section of the local Elizabethtown, KY, newspaper. The News-Enterprise featured Jennifer as "Wednesday's Woman."